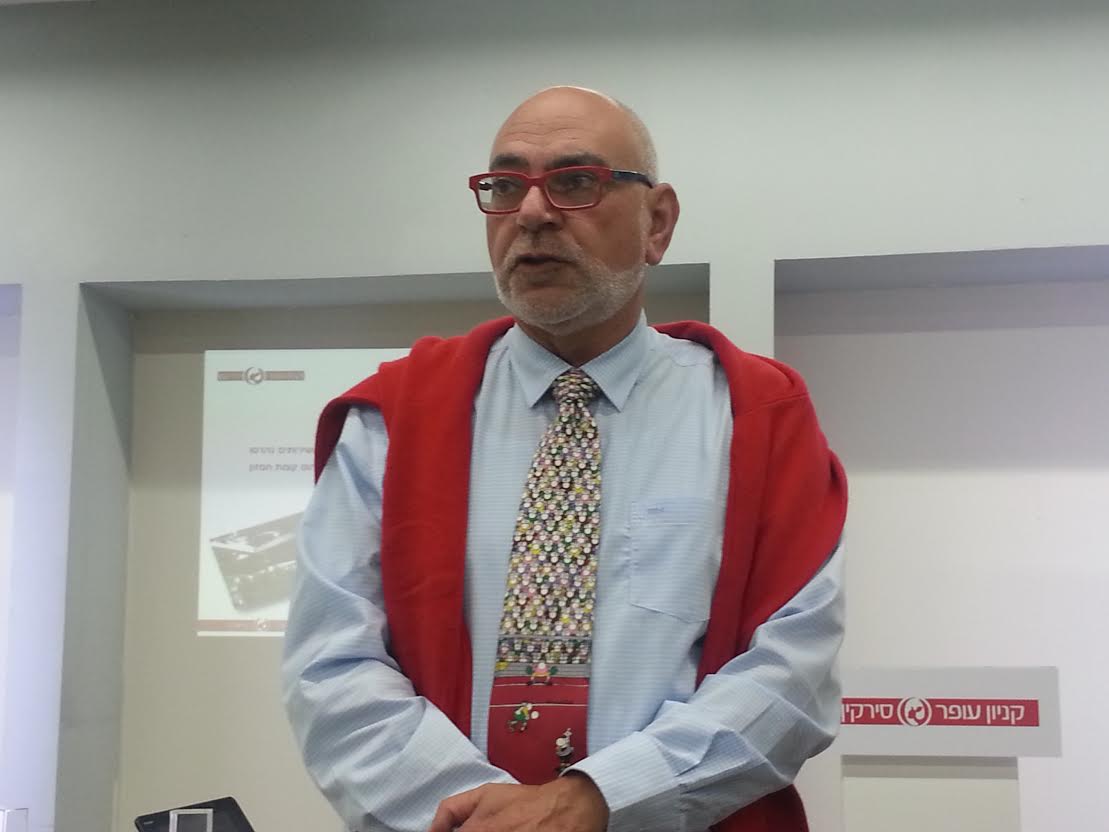 Photo Silvia Golan
Moshe Rosenblum: "The number of visitors to the mall has tripled and amounts to 200,000 per month"
The Ofer Sirkin Mall, of the Ofer Group is completing these days a large strategic process with a comprehensive investment of 40 million NIS.
Within this strategic process, the mall has undergone an extensive change in the mixture of stores, and a gradual increase in the number of leading fashion chains and brands, together with businesses that offer diverse services. Among the new stores: Top Ten, Laline, To Go, Delta, Sacara, Goldberry, Crazy Line, Hoodies, צומת ספרים , Body Shop, Kravitz and more..
Among the new stores of leading brands: Castro, Fox, New Pharm, Erroca, Golf, GREG Coffee, Kitan, News Shoes, Aristo-shmat, Magnolia Silver Jewelry, Gali Shoes, Discreet Shoes.
The strategic process includes, among others, the enlargement and upgrade of the business areas, change of the floor, ceiling and lighting, change of elevators, addition of escalators, change of toilette rooms and addition of toilette rooms for children and handicapped persons, renewal of the mall indoors, repair of gates and entrances, change of load elevators and supplier entrances, upgrade of electricity, water and air conditioning infrastructures. The significant changes and upgrades in the mall allow the customers to enjoy an especially profitable, quality and attractive buying experience.
The Ofer Sirkin Mall was built in 1977, being the first mall in Petach Tikva. The mall is located in the middle of a new neighborhood near the Sirkin intersection in Petach Tikva, between central traffic routes (route 40 that connects it between the Segula intersection in the north and the Yehud intersection in the south, road 471 and highway 6), which makes it easily and preferably accessible.
The main intended public of the mall amounts to about 80,000. Its social-economic status is defined as middle and upwards, consisting of mixed population that includes non-religious, traditional, religious and orthodox. In addition, the mall has clients that live in nearby towns, such as Nehalim, Beerot Yitzhak, Magshimim, Mazor, Kfar Nofech, Bnei Atarot, Kfar Sirkin and Kfar Maas.
Moshe Rosenblum, the Ofer Malls CEO said: "The Ofer Sirkin Mall is an urban mall, which due to its massive renewal and huge investment has acquired high standards, similar to inter-regional malls. Immediately after completing the renewal process, the number of visitors tripled and amounts to 200,000 per month. As a result, the income of the operating stores has increased in tens percents, and the growth prospects by the end of 2014 is about 20%".
The innovative urban Ofer Sirkin Mall provides an exciting buying experience for the whole family.
Photo Yoval Sharaf / Dudi Hason