Following a Request by the International Committee of the Red Cross (ICRC) and the Indian Red Cross, Magen David Adom and ICRC Representatives Arrive in India to Train First Aid Trainers from the Indian Red Cross
TEL AVIV, ISRAEL, AUGUST 3, 2017 – As part of MDA's international collaboration with other Red Cross organizations around the world to exchange accumulated experience, senior MDA instructors spent the past couple of weeks leading a workshop for First Aid Master Instructors and FA trainers from the Indian Red Cross.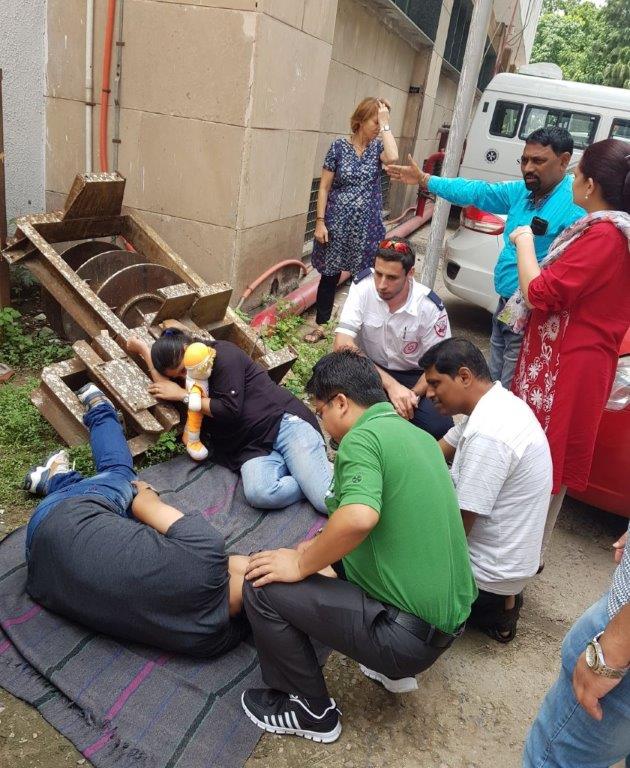 In a country where thousands die in traffic accidents yearly, is prone to natural disasters as well as violent conflicts and terror attack, first aid knowledge is essential to saving lives even more than in other countries. In lieu of this reality, a first aid guide has been written, containing the most updated information known internationally, that would act as a fundamental document for streamlining first aid in the country. Additionally, it has been recognized that there is a necessity to transition from lecture-based first aid training, to practice and scenario based training.
The International Committee of the Red Cross (ICRC) and the Indian Red Cross have approached MDA over a year ago with the request to assisting with training Master FA trainers in the Indian Red Cross. The request came following an extensive program and the publishing of a first aid guide by the local Red Cross, and the recognition of the necessity to focus on practical, simulation-based training, a field in which MDA has accumulated vast experience being a leading organization in the field due to its practical expertise. As a first step, two first aid instructors' courses took place in 2016 and 2017.
Now, the third step in the process is taking place – training the trainers in First Aid. The participants went through training on how to train the next generation of trainers as well as worked on their professional skills. The training was led by representatives of the ICRC and MDA. Within the near future, a First Aid training for members of two Houses of Representatives of states in India will take place. MDA instructors and an ICRC representative closely accompany the workshop participants, and in collaboration with the Israeli Embassy in India, more activities are set to take place and focus on the establishment of a first aid simulation training center, and the organization of a national first aid competition in India.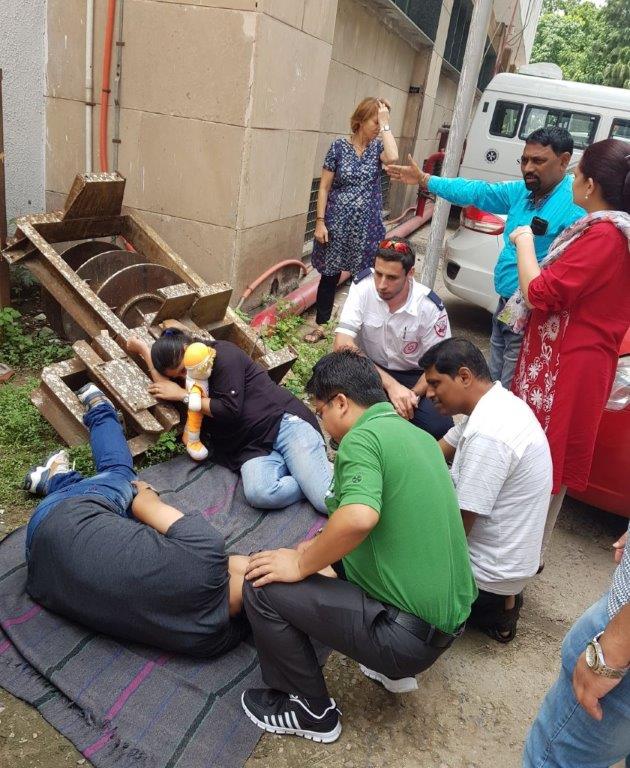 Magen David Adom Director General, Eli Bin: "There is a fruitful collaboration between MDA and other Red Cross societies around the world, who view MDA as one of the most professional rescue organizations worldwide. We are happy to share the unique knowledge acquired in Israel with our partners around the world, for the important goal of saving lives, to present the true face of Israel around the world, and the challenges we deal with on a daily basis. At MDA we've learned that practice has an immense significant and is what makes our professionals more efficient. I am proud of the significant work and the willingness to lean and improve constantly."
Photos MADA spokesman