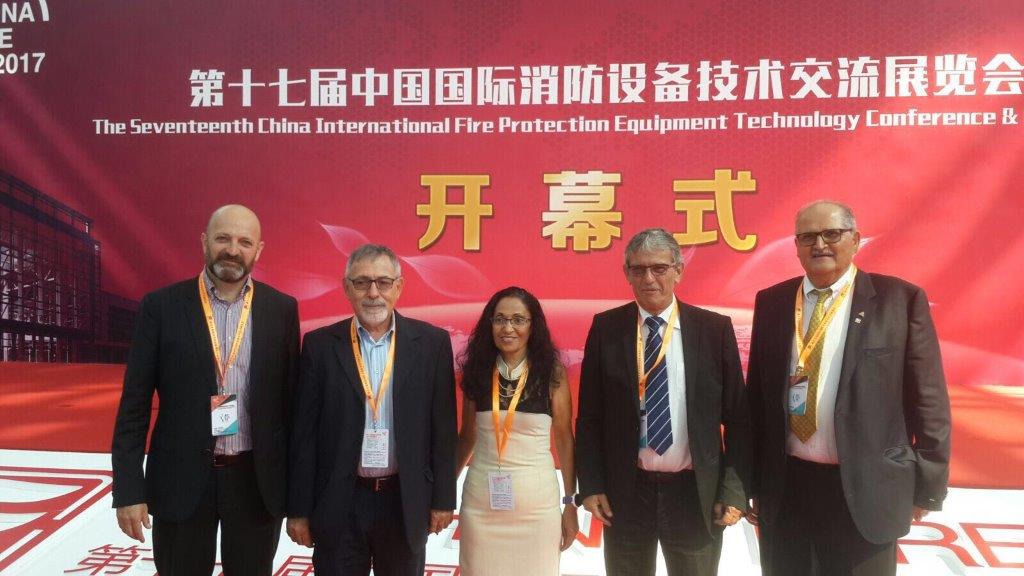 The Israeli Association of Fire Protection joined the International Association of Firefighting and the CFPA
The organization's delegation from Israel participated in the Fire China exhibition in Beijing.
The Israel Fire Protection Association was accepted as Israel's representative in the international organization and CFPA, which includes 30 leading fire protection organizations from countries such as the United States, England, Germany, France, Switzerland and Spain.
The goal of the international organization is to mobilize collective resources to reduce the global fire problem, increase safety and save lives by sharing experience, research, technical know-how and fire statistics.
The Israeli delegation, headed by the chairman of the association Dr. Shmuel Netanel, the secretary of the association Yaakov Azuz and the members of the executive committee, participated in the World Congress held in Beijing as part of the events of the international exhibition Fire China.
The decision to accept the organization was unanimously accepted by the organization headed by Egyptian representative Dr. Hatem Kahiri, who was invited to the annual conference of the Israeli association in December.
According to Dr. Shmuel Netanel, Chairman of the Israel Association, "We view the acceptance of the international organization as an expression of confidence in the professionalism of the Israeli organization in terms of advanced methods of fire fighting, and the cooperation with the organization will add to the knowledge base and the toolbox in the important field of safety and fire protection".
Photo Credit: Israel Fire Protection Association