A statue in memory of Shimon Peres was dedicated in Tirana, Albania
The statue is in the shape of the Star of David and bears the Ninth President's image
Citizens of Albania, led by Prime Minister Edi Rama, expressed their love for Shimon Peres. Peres, who was the first Israeli leader to visit Albania during his tenure as Foreign Minister in 1995, was greatly admired and loved by the Albanian people.
The end of August will mark two years since President Peres' passing. To honor his memory, a large statue was erected in his honor in the center of Tirana. His son, Yoni Peres, attended the dedication ceremony, together with Deputy Ambassador Yuval Fischer, Chairman of the Albania-Israel Friendship Association Petrit Zorba, Honorary Consul of Israel in Albania Rudolph Jeliri, and more.
Yoni Peres: "Tirana is a wonderful city, and the people are warm and loving. It was a moving experience."
Yuval Fischer, Deputy Ambassador: "My initiative to name a square in Tirana after Shimon Peres is a tribute to the great friendship between these two countries."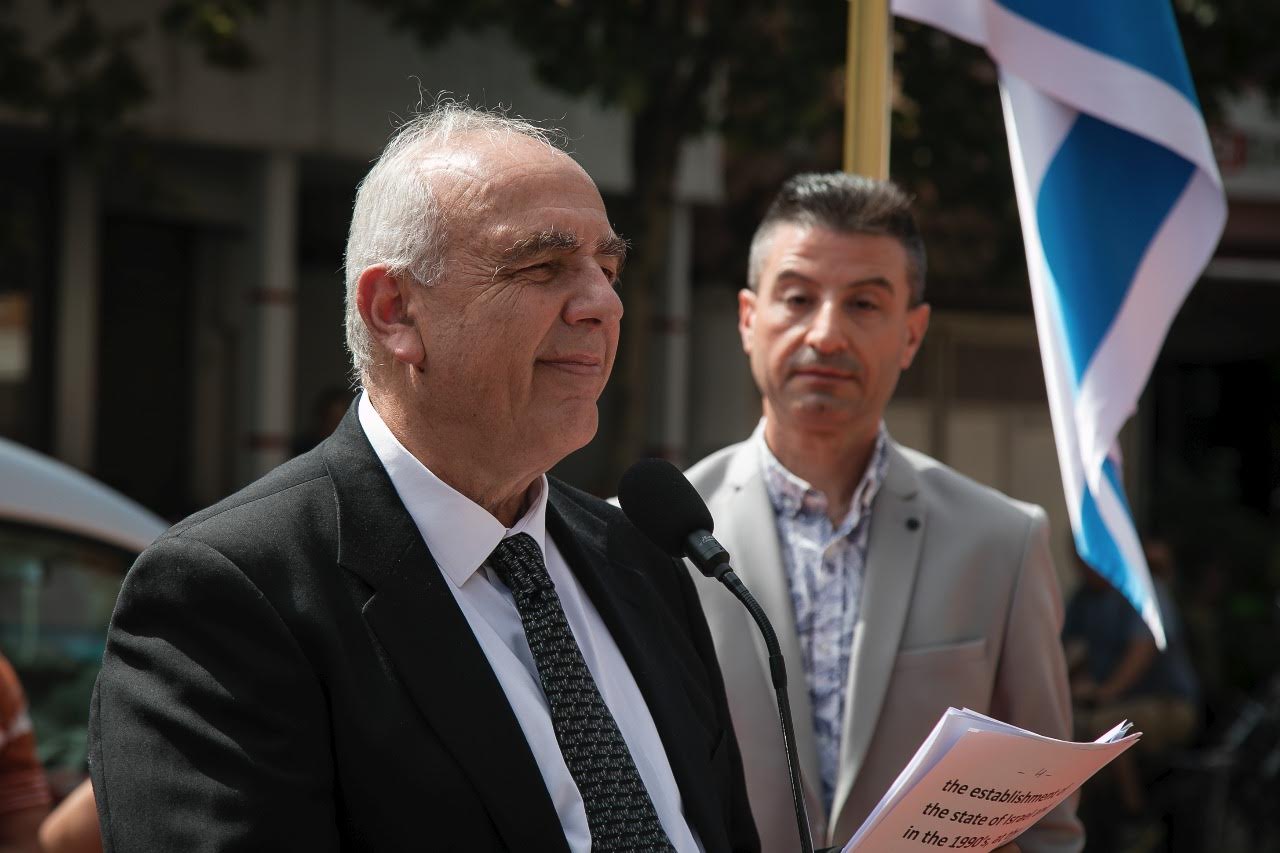 Photo Credit: GENTI