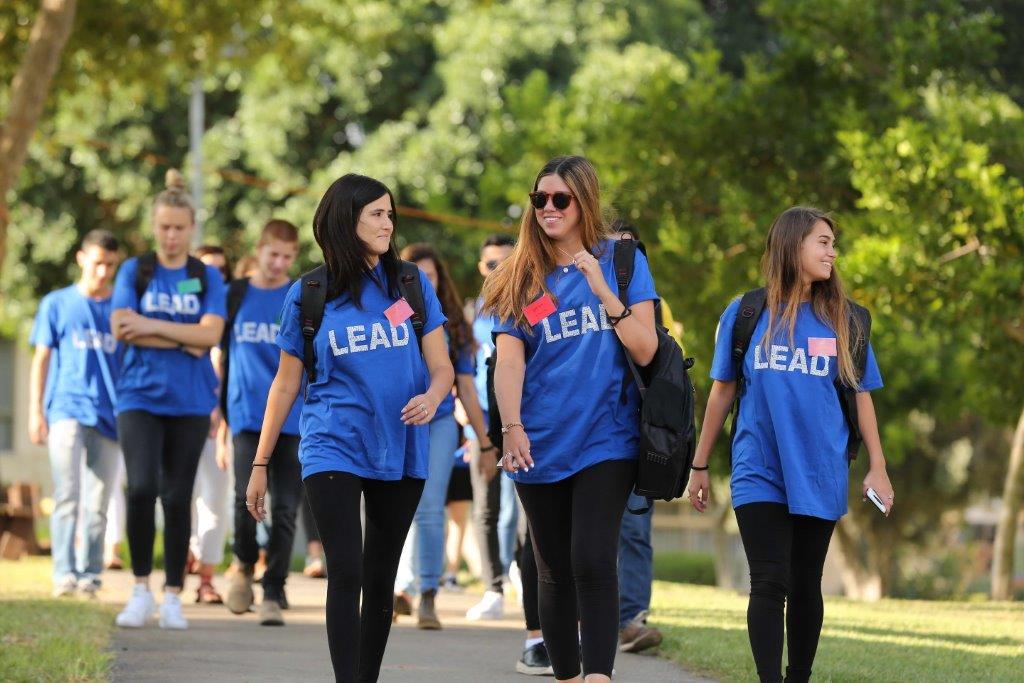 The future looks a bit brighter this week, with a historic visit from a group of Italian youth leaders to Israel. LEAD Italy (LEADIt) was founded in 2016 by Maria Elettra Favotto, and modeled after the innovative Israeli program LEAD. To celebrate the success of LEAD Italy and to strengthen ties between young leaders of both countries, Favotto led a delegation to Israel. The delegation, composed of 10 members of the first LEADIt cohort, is holding meetings with their Israeli LEAD peers to exchange ideas on leadership and learn about the challenges in each country.
LEAD is an innovative youth leadership program that puts a focus on empowering youth through education and opportunity. Led by organizational psychologist Eliav Zakay, LEAD focuses on building leaders and presenting youth with a choice: to become a leader, to make a change in society. With thousands of participants in 20 years and a robust alumni program, LEAD graduates have pioneered programs and initiatives impacting communities all over Israel.
More recently, the program's model has gone global. Five years ago LEAD partnered with Rotary Israel to organize a transformative conference for 140 youth from 24 countries. Favotto was one of the participants, and true to the LEAD model, she took the initiative when she returned home to Italy. After several return trips to Israel to get a better understanding of how LEAD works, Favotto founded LEADIt. Two years later, about 60 Italian youth from the Treviso region of Italy have participated, with many creating their own projects.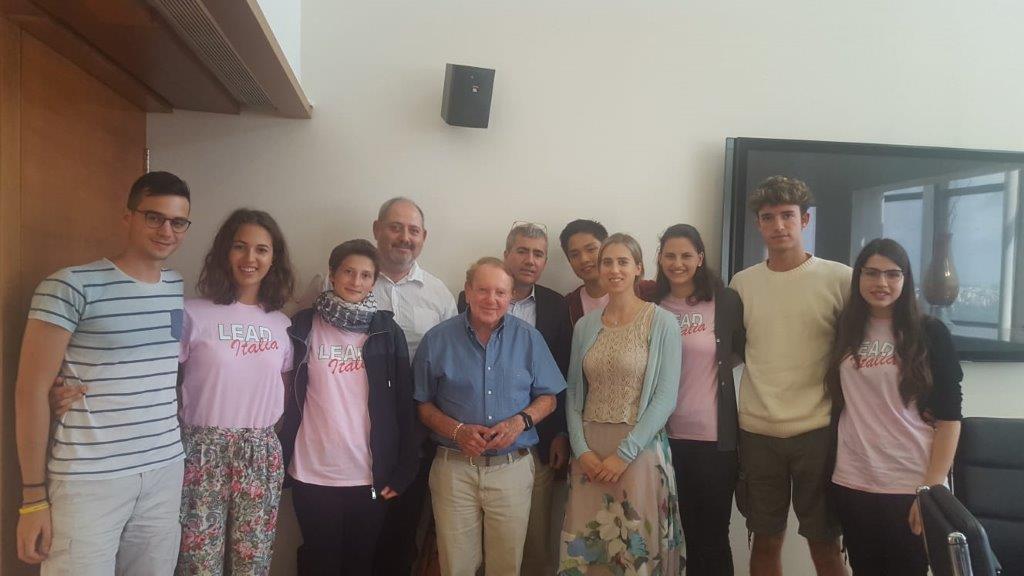 LEAD was founded in 1999 by philanthropist Morris Kahn, who was inspired by a youth leadership program he'd seen in the US. On Sunday, July 27, Kahn and Zakay met with the delegation, together with Deputy Ambassador Gianmarco Macchia from the Embassy of Italy. After Favotto presented an overview, each of the Italian members presented themselves and their projects: Massimiliano created a website for citizens to report infrastructural problems around their city, which could then be collected and presented to the local municipality; Pietro initiated a letter-writing campaign to remind people of the power of hand-written correspondence; Sara rejuvenated her town by creating a treasure hunt for children using local landmarks; Tosca's I-CHOOSE program gives meaning to school for primary school children through activities designed to promote emotional development and planning for the future; Greta helps teenagers to learn more about themselves, through introspection about values and who they really want to be; Francesco used his own experience from an immigrant home to construct a program connecting immigrant families and native Italians promoting intercultural learning and integration, and Martina's initiative offers vocational training for students at the end of high school to develop future goals and skills.
In concluding the presentation, Favotto explained her own involvement, from LEAD participant to LEADIt founder. She expressed her gratitude to Mr. Kahn for being the mastermind behind LEAD, and for his continued support to the program that has so inspired her. Favotto also outlined her vision for the future--for LEADIt to grow nationally, and then continentally, and eventually throughout Europe. Setting her sights even farther, she stressed that LEAD should be copied globally, given the uniqueness of the program.
Mr. Kahn applauded the LEADIt members on their hard work and success. Sharing a bit about how LEAD was created, Mr. Kahn offered a word of caution that growth requires careful planning, time, and resources, and encouraged support for the growth to continue at a steady and sustainable pace. He described their work as a stone dropped in the lake--creating a ripple effect that gets wider and wider.
Deputy Ambassador Macchia expressed his pride at seeing such enterprising and driven young Italians. He too congratulated Favotto, and thanked Mr. Kahn and LEAD for their role, and for hosting the meeting.
Favotto, who has been to Israel numerous times and has also lived in Canada and the United Kingdom, told Diplomacy about some of the cultural differences between Israel and Italy that have shaped LEADIt in particular. From her perspective, she sees Israeli youth as being more aware of the challenges within their country and societies, and overall more integrated citizens. In Italy, she explained, a generational gap means that youth feel excluded from societal involvement, and instead told to focus on school and finding a career, with their opportunity to contribute to society postponed for middle-age life. This is thus the first challenge that LEADIt tackles, convincing Italian youth that they have a role to play in improving society in the here and now, raising awareness of what needs to change, and only then empowering the youth to bring that change. Having seen the results of only two years, LEADIt is off to a great start, and a true embodiment of the LEAD model.
To learn more about LEAD: http://lead.org.il/en/
Photos by Sivan Farag
Steven Aiello
Founder--DebateforPeace