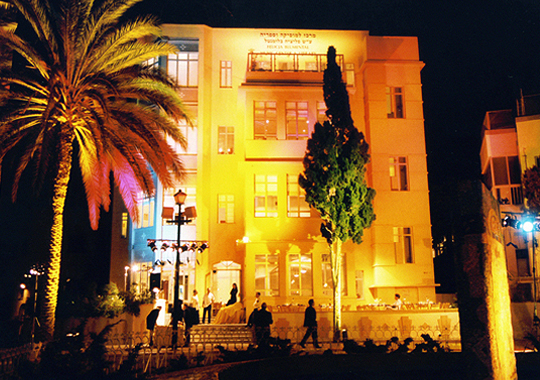 The Felicja Blumental Music Center 2016 Guitar Week


This is the "Guitar Week" at the Felicja Blumental Music Center and there is still time for guitar enthusiasts to get tickets.
We attended Saturday evening's concert where world-renowned Italian guitarist Aniello Desiderio charmed the enthusiastic audience. He began his musical career at age 8 in his native Naples and has since won no less than 18 international awards.
A treat for music lovers. The Guitar Week is sponsored by, amongst other organizations, the Romanian Cultural Center in Israel and the Tel Aviv Municipality.
Check the Center's website http://www.fbmc.co.il/ categoryId=89895 for concerts and ticket information.
The Center offers a year-round repertoire of music, appearances and festivals. Besides the intimate concert hall, there is a music library (that was founded in 1951!). The facility also hosts lectures, workshops and even private events.
An upcoming festival with an international flavor that will probably be of special interest to the diplomatic community and music lovers alike is the Felicja Blumental International Music Festival in early April. http://en.blumentalfestival.com
Music for the heart and soul.