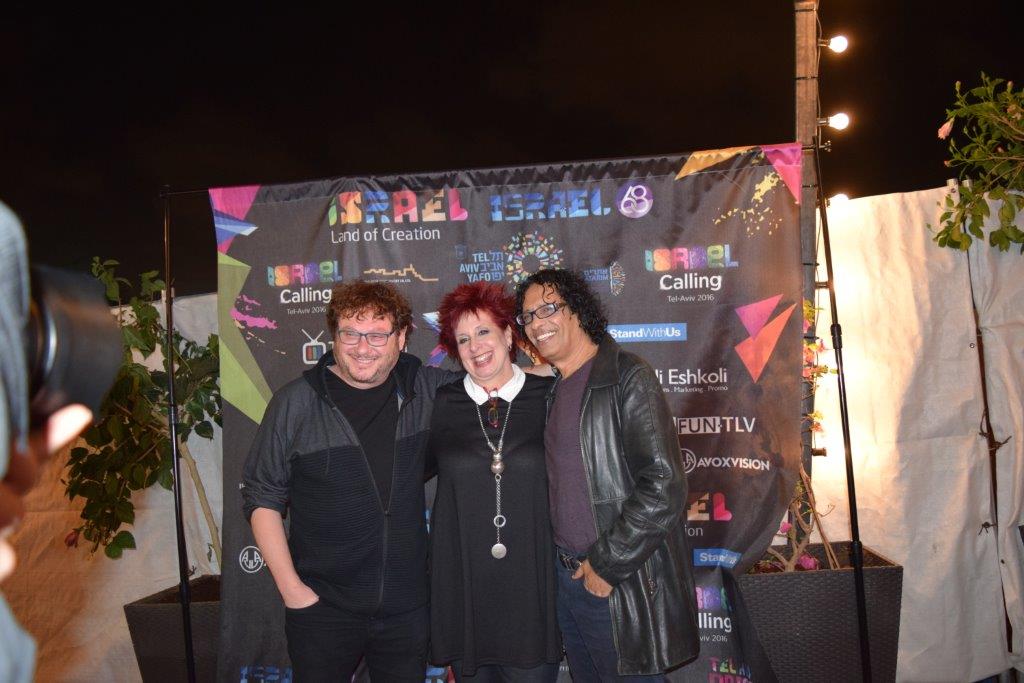 First Time - Pre-Eurovision Promo Event in Israel
Sponsored by the Israeli Ministry of Tourism, the Israeli Ministry of Foreign Affairs, the Municipality of Tel-Aviv, and Ir Olam Organization. Produced by Tali Eshkoli.
Twenty leading artists from all over Europe who will be representing their countries in the upcoming Eurovision Song Contest in Stockholm, came to Israel for a three-day visit [from 11th to 14th April], to perform in a unique event with their entries for this year's Eurovision Song Contest. Israel Calling 2016 was the first Pre-Eurovision Event in Israel intended not only to promote the Eurovision Song Contest, but also the City of Tel-Aviv and Israel throughout Europe. Together with the artists participating in the Eurovision Song Contest, there were journalists who came from all around the world.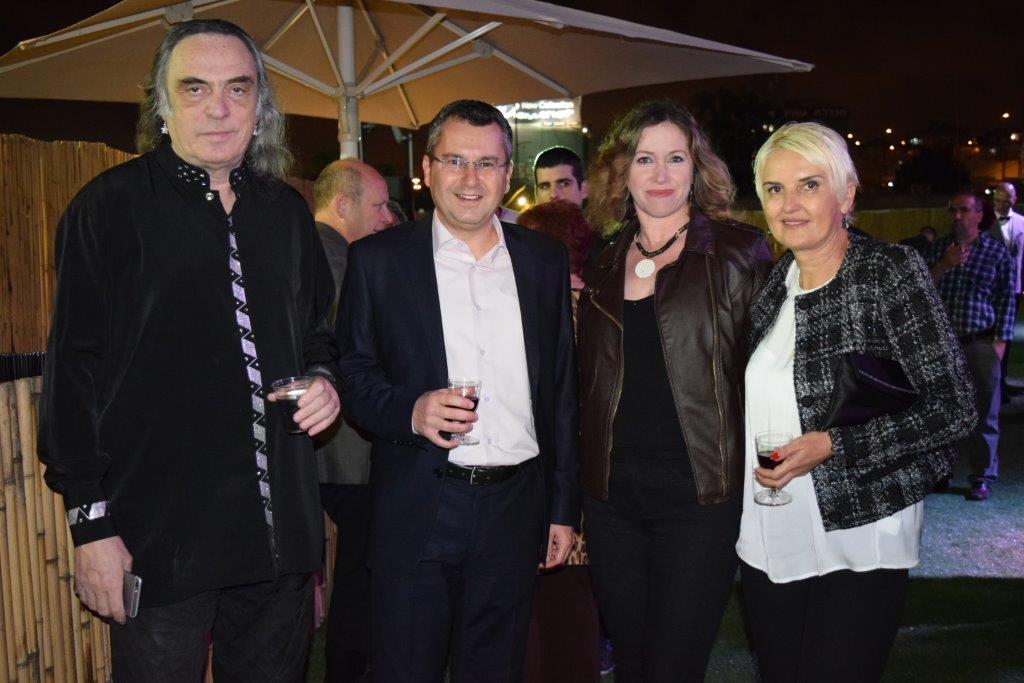 They made a tour around the city of Tel-Aviv and Ancient Jaffa, also having the time to plant trees with KKL-JNF in KKL-JNF's Tzora forest. There was a good and friendly atmosphere with lots of singing and much happiness. They ate in excellent restaurants, took photos, and reported their adventures back to their worldwide fans via the social media.
A press conference took place on April 12th at midday.
A festive and welcoming gala event took place on April 11th, with the attendance of all the artists and delegations, Kids.IL (The Israeli representatives at Junior Eurovision Song Contest 2012) , Moran Mazor – The Israeli representative at Eurovision 2013 , as well as local and international media, Ambassadors and Diplomatic Staff of the participating countries, and former Eurovision representative of Israel.
The highlight – the live show on Tuesday 12th April at the Moadon Hateatron [Theater Club] that in addition to the 20 Eurovision artists attending, there were also representatives of Israel's former Eurovision Competitions present, including, among others, Yizhar Cohen [first Israeli Eurovision Winner in 1985], Avi Toledano [who came second in 1982 and 1983], and Tzvika Pick, [composer of the winning song 'Diva' sung by Dana International in 1998], Hanna Dresner - Tzakh better Know by her Stage name Ilanit .
This is the biggest Eurovision event to take place in Israel since the country hosted the Eurovision Song Contest in 1999. Such promo events having been taking place for many years already in The Netherlands, United Kingdom and Russia, and this is the first time that a promo event has gone out of continental Europe to take place in Israel.
Artists perfoming;
Albania – Eneda Tarifa
Austria – Zoe
Azerbaijan – Samra
Belarus – Ivan
Bulgaria – Poli Genova
Estonia – Juri Pootsmann
Finland – Sandhja
France – Amir
Hungary – Freddie
Israel – Hovi Star
Lithuania – Donny Montell
Moldova – Lidia Isac
Norway – Agnete
Poland – Michal Szpak
Romania - Ovidiu Anton
Russia - Sergey Lazarev
Servia - Sanja Vučić ZAA
Slovenia - ManuElla
Switzerland -Rykka United Kingdom - Joe and Jake
The event's official social media channels: