In anticipation of the international Holocaust Memorial Day, the Embassy of Spain in Israel hosted a private screening of the film "The Angel of Budapest," about Sanz Briz, a Spanish diplomat who saved thousands of lives during World War II.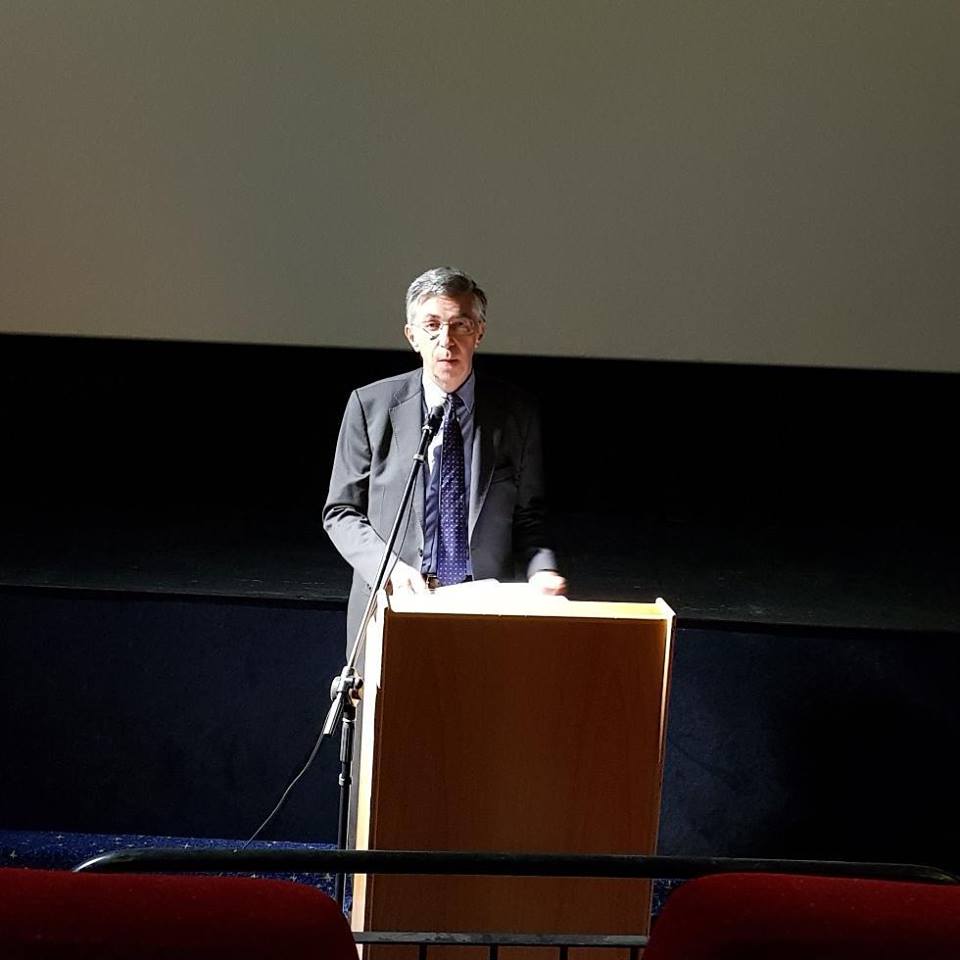 Following refreshments, H.E. Manuel Gomez-Acebo, the ambassador of Spain, opened the evening by greeting the guests and explaining the importance of what they were about to watch. The ambassador highlighted the importance of preserving the past for future generations to learn about, quoting Spanish author and philosopher George Santayana "Those who cannot remember the past are condemned to repeat it." Ambassador Gomez-Acebo pointed out that we must remember both the darkness, and those who had the courage to stand up to the evil around them and take a stand for morality.
The ambassador told the audience that in addition Briz, there were many other diplomats who courageously used their positions to save lives during the Holocaust, with a recent book by Spanish academic José Antonio Lisbona listing 18 Spanish diplomats in 7 countries who had played roles in rescuing refugees. The movie he told the audience, offers a different perspective on the task of a diplomat.
"The Angel of Budapest" is a Spanish film which illustrates the story of Sanz Briz, the Charges D'Affaires of Spain in Budapest during World War II, who used his position, and Spain's formal status of neutrality, to protect Jews within Hungary. As it became clear that the Nazis were losing the war, the situation became more dire for the Jews, and efforts to deport Jews increased. Sanz utilized a little-known or used statute promising Spanish citizenship to anyone of Sephardic descent to enable Jewish refugees to escape the Nazis as Spanish citizens. Although the actual number of Jews of known Sephardic descent in Hungary was quite small, Sanz and his staff managed to save more than 5,000 refugees this way. As the film shows, Sanz used creativity, ingenuity, and diplomatic savviness to protect thousands of Jews from under the noses of the Hungarian authorities and the Nazis.
Ambassador Gomez-Acebo told Diplomacy that Sanz had gone on to a long and distinguished diplomatic career. He said that today Sanz was well-known in Spain, especially in light of the film's success. When Yad Vashem began recognizing Righteous Among the Nations in 1963, Sanz Briz was one of its very first honorees, being inducted in 1936.
Photo Silvia Golan
Steven Aiello