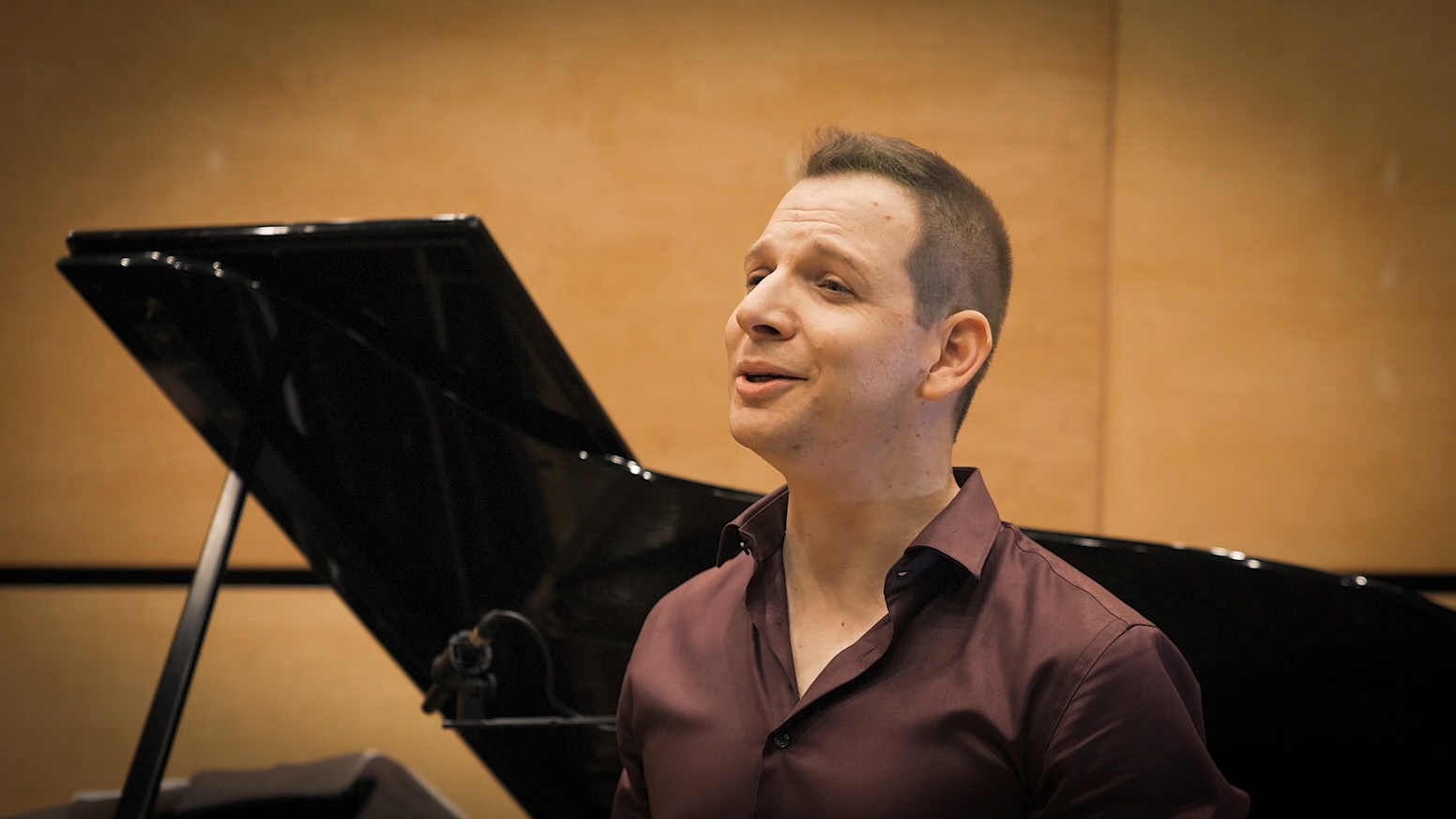 "The Sound of Goosesteps, Echoes of the Nazi Threat in The Sound of Music, Cabaret and The Producers" will be the focus of a lecture-concert presented by Eyal Sherf, with Alla Danzig (piano) on March 28th 2019 at the Khan Theatre, Jerusalem.
Much has been said about the representation of the Holocaust in a variety of genres. Musicals have often been overlooked, perhaps due to their general perception as escapist entertainment. Yet, as an American art form, the musical is a fascinating source through which to examine ever-changing attitudes to Nazism and the Shoah.
What artistic differences have arisen regarding the visual representation of Nazis in The Sound of Music? Why were the Jewish creators of Cabaret accused of anti-Semitism and what is behind The Producers' "rise below vulgarity"?
The lecture-concert will present the topic through discussion, clips from stage versions and screen adaptations of the shows, as well as live performance of songs from the three musicals.
Singer, actor, cantor and lecturer on musical theatre, Eyal Sherf received his Master of Arts in Musical Arts from New York University and is a graduate of the Acting Program of the Royal Birmingham Conservatoire, England. He has performed in several productions in New York City. and is currently appearing in Gebirtig in Israel's Yiddishpiel Theater. He has appeared in a number of Israeli television series. Eyal Sherf served as cantor of Temple Beth-El, Cedarhurst, New York, continuing his cantorial work at various other synagogues.
Performances: Thursday March 28th - English: 19:00
Hebrew: 21:00
The Khan Theater, 2 Remez St., Jerusalem
Tickets: 02-6303600
Photo: Ziv Hadash
http://pamelahickmansblog.blogspot.com
http://pamelahickmansmusicinterviews.blogspot.com