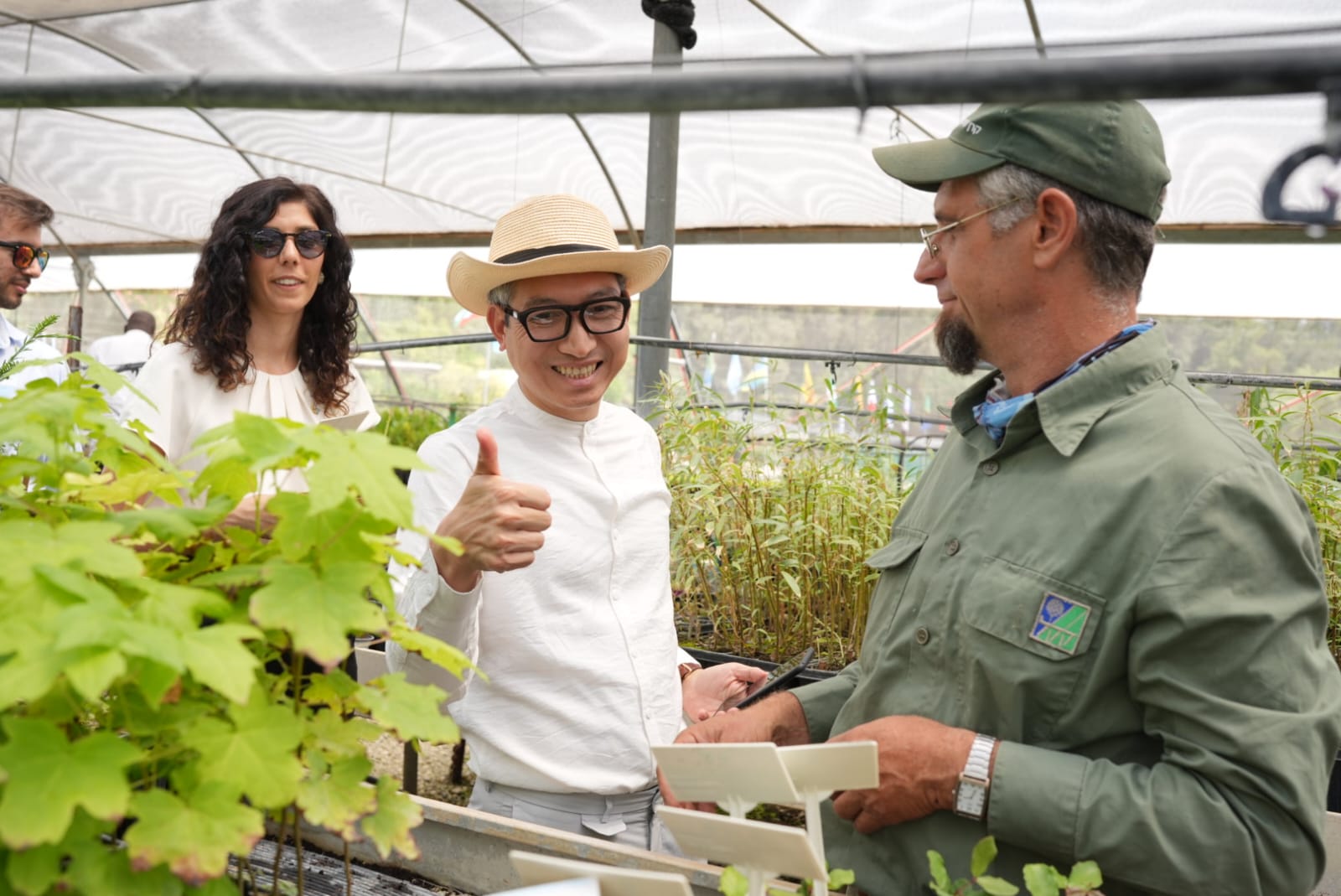 Environmental Diplomacy: Keren Kayemeth LeIsrael – Jewish National Fund (KKL – JNF) Hosted Ambassadors to Raise Awareness and to Deal with the Climate Crisis
KKL-JNF invited dozens of ambassadors for a Festive Tree Planting at Eshtaol as part of a one-day tour in the Jerusalem Area, aiming to raise awareness to the climate crisis.
KKL-JNF and Ambassadors in Israel are working together to raise awareness to the climate crisis.
Dozens of ambassadors from Spain, Zambia, Colombia, Thailand, Rwanda and other countries took part in a fascinating tour of the Jerusalem area.
The tour began with a visit to the Grove of Nations and a meeting with KKL-JNF World Chairman Avraham Duvdevani at The National Institutions House in Jerusalem. The Ambassadors received an overview of KKL-JNF's activities in the field of international relations and an overview of the activities that are taking place to battle against the effects of the climate change.
The day tour ended with a special tree planting ceremony at KKL-JNF's Eshtaol Nursery. As it is a Shmita year, all ambassadors planted trees in special pots and not in the ground.
Avraham Duvdevani, Chairman of KKL - JNF: "We are pleased to host Ambassadors at KKL-JNF's sites and to present our critical activities in protecting Israel and the planet from the destructive influence of the climate change." ."
Photo credit: Amos Luzon photographers
In the photos:
Deputy Embassy of Nigeria Mrs. Agatha Afoekelu amos (lady with sunglasses)
Srilanka ambassador H.E Waruna Wilpatha (man with blue jacket)
ambassador of vietnam Mr. LY Duc Trung (man with white top)