Art & Culture
Details

Written by

Nooralhuda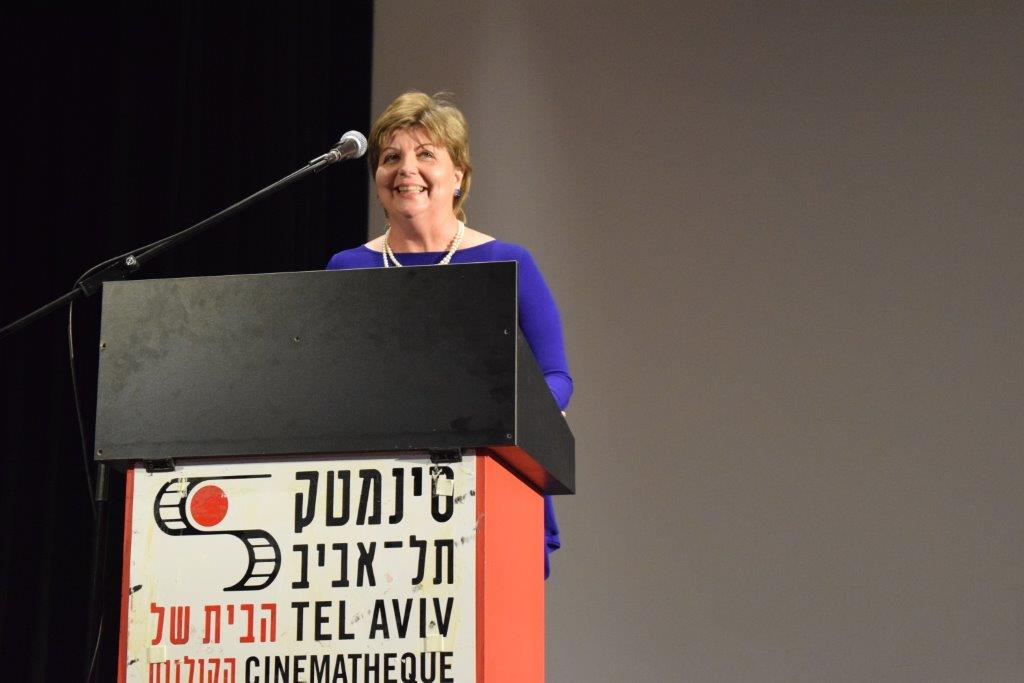 On Sunday night, March 12th, the movie "A Date for Mad Mary" was screened at Cinematheque Tel Aviv, opening Irish Film Week. The movie is one of five different films that will be played in Tel-Aviv, Haifa, and Jerusalem.
Details

Written by

GPO
Purim, one of Judaism's more colorful and popular holidays, is celebrated this year between sunset Saturday, 11 March, and sunset Sunday, 12 March, in most of Israel – excluding Jerusalem where Purim will be celebrated from sunset on Sunday, 12 March, until sunset on Monday, 13 March (see below). Purim is not a public holiday in Israel, but many offices, shops, and public institutions will operate on a reduced basis. Schools will be closed, but public transportation will operate as usual, and newspapers will be published.
Details

Written by

Czech Embassy
THE KARAMAZOVS
Director: Petr Zelenka, Czech Republic, 2008, Czech with Hebrew subtitles, 100 min


9.3. at 21h | Cinematheque Tel Aviv, followed by Q&A with the actress Lenka Krobotova (Grushenka)
20.3. at 21:30h | Cinematheque Jerusalem


For the tickets contact your Cinematheque.A theatre company from Prague arrives in Cracow to present a stage adaptation of Dostoevsky's novel The Brothers Karamazov at the city's alternative drama festival. The production is to be staged in an unusual venue – the local steelworks. During rehearsals, the drama on stage spills over into real life, behind the scenes and front of house... In both his chosen theme and form, director Petr Zelenka has come up with an exceptional piece, oscillating between fiction and documentary and centred on the successful stage production presented by Prague's Dejvice Theatre.


Petr Zelenka (b. 1967, Prague) is one of the Czech Republic's most highly regarded screenwriters and directors. He studied scriptwriting and dramaturgy at FAMU (1991) and then worked as a script editor at Barrandov film studios. He wrote the script for the short Allenesque piece Everything You Always Wanted to Know about Sex but Were Afraid to Experience (1999, dir. Jan Hřebejk) and for the box-office hit comedy Loners (2000, dir. David Ondříček). In 1993 he directed the fictional feature-length documentary Padlock (Visací zámek 1982-2007), which he followed with the similarly conceived Mňága – Happy End (1996). He then made his award-winning feature debut Buttoners (1997 – Czech Lion for Best Czech Film, among others), Year of the Devil (2002 — Crystal Globe at the KVIFF) and an adaptation of his own stage play which won the prestigious Alfréd Radok prize, Wrong Side Up (2005).


Director: Petr Zelenka
Screenplay: Petr Zelenka based on the novel The Brothers Karamazov by F.M. Dostoyevski and stage adaptation by Evald Schorm
Director of Photography: Alexander Šurkala
Music: Jan A.P. Kaczmarek
Editor: Vladimír Barák
Cast: Ivan Trojan, Igor Chmela, Martin Myšička, David Novotný, Lenka Krobotová, Michaela Badinková

Details

Written by

Buzzy Gordon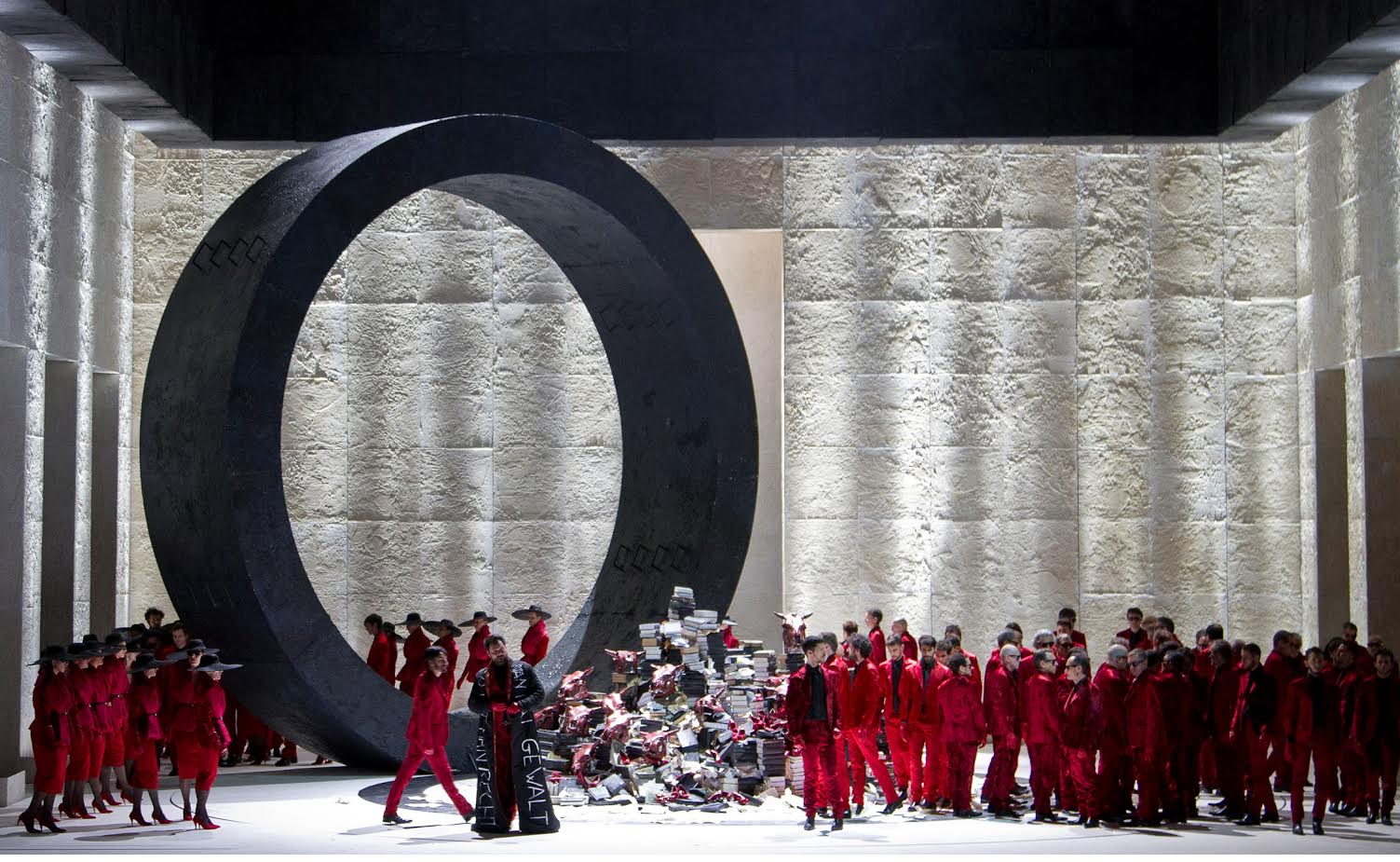 The Israel Opera's current production of Faust by Charles Gounod is an amalgam of grand opera and ballet that combines the best of both artistic worlds. The superb performances by vocalists and dancers alike take place against the backdrop of stunning scenery, whose staging employs high-tech hydraulics.
In this four-hour production of the opera in five acts -- a co-production of the Israel Opera with Teatro Regio Torino and Opera de Lausanne -- the choreography -- by visiting director Stefano Poda -- practically steals the show. The writhing, sensual movements of the souls in Hell are rendered all the more unforgettable by the near-total nudity of the lithe terpsichoreans.
Indeed, at the premiere performance of Faust on March 6, the audience's enthusiastic ovations for the dancers rivaled those that regaled the singers. The dancers also received named credits in the program playbill.
The Opera Orchestra -- the Israel Symphony Orchestra Rishon LeZion -- conducted by Dan Ettinger, was in fine form in an augmented capacity, with two harpists and complete woodwind and percussion sections.
The role of Faust was sung by tenor Gaston Rivera, while that of Mephistopholes was sung by bass Paolo Battaglia. Soprano Aurelia Florian excelled as Marguerite, and the breeches role of Marguerite's suitor -- and Faust's rival -- Siebel was sung by mezzo soprano Na'ama Goldmann.
The roles of all five major protagonists alternate each evening during the course of this stunning production, which runs through March 25.
Faust
Conductor Dan Ettinger
Ethan Schmeisser
Director, Designer and Choreographer Stefano Poda
Among the soloists:
Faust Gaston Rivero
Rame Lahaj
Mephistopheles Paolo Battaglia
Petar Naydenov
Marguerite Aurelia Florian
Tamar Iveri
Siebel Na'ama Goldman
Shahar Lavi
Valentin Serban Vasile
Ilya Silchukov
Wagner Noah Brieger
Martha Edit Zamir
Shay Bloch
The Israeli Opera Chorus
Chorus Master: Ethan Schmeisser
The Opera Orchestra - The Israel Symphony Orchestra Rishon LeZion
Sung in French
English and Hebrew Surtitles
Translation: Israel Ouval
Duration: Three hours & 15 minutes
Co-production with Teatro Regio di Torino and Opera de Lausanne
Tickets Price
PREMIÈRE 210, 280, 345, 420, 470 NIS
SUN-FRI 190, 252, 319, 388, 438 NIS
SAT 207, 269, 334, 404, 453 NIS
The New Israeli Opera
Shaul Hamelekh Boulevard 19, Tel Aviv
Tel. (03) 692-7777
Website: http://www.israel-opera.co.il/eng/
Photo PR
Details

Written by

Embassy of Hungary
Ambassador AndorNagy and Dr. Vera Kaplan, Director of the Cummings Center
have the honour to invite you and your friends to the
"THE 1956 HUNGARIAN REVOLUTION AND THE INTERNATIONAL CONTEXT OF THE COLD WAR"
Conference
commemorating the 60th Anniversary of the 1956 Revolution
The Conference is sponsored by the 1956 Hungarian Revolution and Freedom Fight 60th Anniversary Memorial Board
14 March, 2017 (Tuesday) at 04.30 p.m.
Gilman Building, Room 496, Tel Aviv University
(Ramat Aviv, Tel Aviv)
The lectures will be held in English
Please RSVP by 10 March 2017
Free Entrance
This email address is being protected from spambots. You need JavaScript enabled to view it.
Program:
16:15-16:30 Coffee and Refreshments
16:30-16:50 Opening remarks
Ambassador Andor Nagy, Embassy of Hungary
Dr. Vera Kaplan, Director, Cummings Center
16:50-18:00 Conference Chair
Dr. Boris Morozov
16:50-17:10 Associate Professor Tamás Magyarics: The International Context of the Hungarian revolution
17:15-17:35 Dr. Raphael Vago, Senior Lecturer: The Hungarian Revolution, Israel and the Suez Crisis
17:35-18:00 Assistant Research Fellow Gábor Megadja: A down-to-earth Revolution? The non-ideological character of 1956
18:00-18:30 Questions and remarks
Moderator Dr. Boris Morozov
18:30 Closing remarks
Dr. Boris Morozov
Ambassador Andor Nagy
18:45 Buffet Reception
Amb. Tamás Magyarics, Ph. D. is as Associate Professor at the School of English and American Studies, ELTE, Budapest, and a Senior Research Fellow at the Budapest Centerfor American Studies at the National University for Public Service. He served as Ambassador to Ireland in 2011-2015, and was the Head of the North American Department at theHungarian Ministry of Foreign Affairs and Trade in 2015-2016. He was a Senior Research Fellow, then the Director of the Hungarian Institute for International Affairs between2000 and 2011. While working at the HIIA, he was the editor-in-chief of the Külügyi Szemle and the Foreign Policy Review. He has been teaching at ELTE, Budapest since 1987,and was a Guest Professor at the UCSB, the IES in Vienna besides various Hungarian universities. His fields of interest include the history of the Cold War, with specialreference to the US-Central European relations, the history of US foreign affairs, Great Britain's policies towards Central Europe in the 20th century, and the theory of internationalrelations. He has written and edited ten books on these topics, and authored some 200 articles in peer reviewed and other journals in Hungary and abroad.
Dr. Boris Morozov – graduated from the Historical Faculty of Moscow State University, where in 1983 received Ph.D in History for the dissertation " The Establishment of a State Apparatus in 1917-18: The Case of the People's Commissariat of Railroads". From 1978 until 1984 worked in the Institute of Documental Research and Archives (in the Central Soviet Archives) and from 1984 until 1991 – in Academy of Labor and Social Relations. In 1991 emigrated to Israel, since 1991 works in Tel Aviv University. Specializes in the problems of Jewish emigration and history of Russian-Israeli relations. Expert on the methodology of work with Russian archival documents. Author and editor of books: The Formation of the Bodies of the Central Government of Soviet Russia in 1917-1918, (in Russian), Progress-Academiia, Moscow, 1995; Jewish Emigration in the Light of New Documents, (in Russian), Ivrus, Tel Aviv, 1998; Documents on Soviet Jewish Emigration (London, Frank Cass Publishers, 1999); (with Ziva Galili) Exiled to Palestine: The Emigration of Soviet Zionist Convicts, 1924-1934, Routledge, London, 2006; (with Yaacov Ro'i) The Soviet Union and the June 1967 Six Day War (Washington, Stanford University Press, 2008), etc. and numerous articles. Now works on the book re history of Bahais in Russia, monitors Antisemitism in Russian Press and collects material for the research on the Structure of Power in contemporary Russia.
Dr. Raphael Vago is a Senior Lecturer and Senior Research Fellow, Department of History, Cummings Center for Russian and East European Studies and the Kantor Center for the Study of Contemporary European Jewry, Tel-Aviv University
Main areas of teaching and research, Modern History of Central and Eastern Europe, especially topics related to the modern history of Hungary and Romania, modern Anti-Semitism, Holocaust and Holocaust Denial, nationalism, minorities, ethnicity – present and historical perspective, post-communist systems, European integration and Minorities in the new Europe
Author of the yearly chapters since 1993 related to Anti-Semitism in Eastern/Central Europe in the yearly editions of Antisemitism Worlwide published by Tel-Aviv University, member of several Academic and Public committees of projects and research centers on the history of the Jews in Romania and Hungary. Member of the International Commission of Historians on the Holocaust in Romania, "The Elie Wiesel Commission". Numerous public and media appearances related to the Commission's findings.
Gábor Megadja is an Assistant Research Fellow at the Thomas Molnar Institute for Advanced Studies, Budapest and also a Leading Researcher at Századvég Foundation. He has an MA in Sociology and History. He has completed his PhD and his thesis will be presented for defense at the Eötvös Loránd University Faculty of Law, Department of Political Science is Spring 2017. He served as a political adviser to the Minister at the Ministry of Public Administration and Justice between 2010 and 2014. His main field of interest is the History of Ideas and he has several publications in peer reviewed and other journals and periodicals mainly about Leo Strauss, Hannah Arendt, Eric Voegelin, and others. He has published a book with the title The Hegemony of Utopia (2015) and his second one will be published probably later this year (Escape from Modernity).