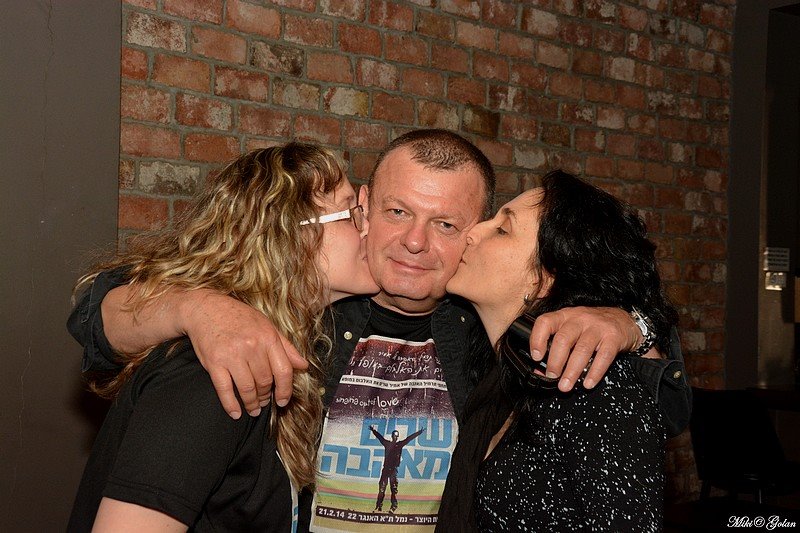 A very special event called "Amir's Folder of Love" took place last week at Kibbutz Netiv Halamed Hey. The event commemorated the life and tragic death of Amir Karten, son of musician Emanuel Karten.
Three hundred people from all over Israel attended the event and twenty well-known musicians volunteered to perform. Among these included guitarist Chen Banyan with fiancé Shahar singing a selection of opera pieces, singer Michal Tal, world renowned guitarist Yaron Hasson and singer Uzi Fuchs. Singer, musician and entertainer Dani Ben Israel energized the audience with a performance that received a standing ovation. The event was produced by Shuki Shtzuv and documented by Hagit Farber, producer for Arutz 2.
At the age of 17, Amir was diagnosed with a rare form of bone cancer in the foot caused by an inherited p53 gene mutation. Following a year of treatment, Amir entered remission. Despite the challenges of a compromised foot, Amir traveled the world, undertook challenging jeep trips, climbed mountains, crossed deserts and lived life to the fullest. He obtained two academic degrees in chemistry, secured a job at Teva and later built a home with his wife Mika and son Yanai.
At the age of 29 when Mika was pregnant with their second son, Amir's cancer returned. Despite his courage and determination, Amir succumbed to the disease and died shortly after in 2011.
The cancer-linked P53 genetic mutation previously caused the death of Amir's older sister Karen in 1983 at the age of 7, and later claimed the lives of their mother Ronit (Emanuel's first wife) as well as that of her brother.
Amir's life and spirit continues through his father's project "Amir's Folder of Love." The project, filled with love, optimism, music and compassion, organizes musical performances in kibbutzim throughout Israel, arranges jeep trips and promotes the composition of songs in Amir's name.
All revenues and proceeds are donated to the oncological department of Tel Hashomer Hospital.
Photo by Emanuel Kerten