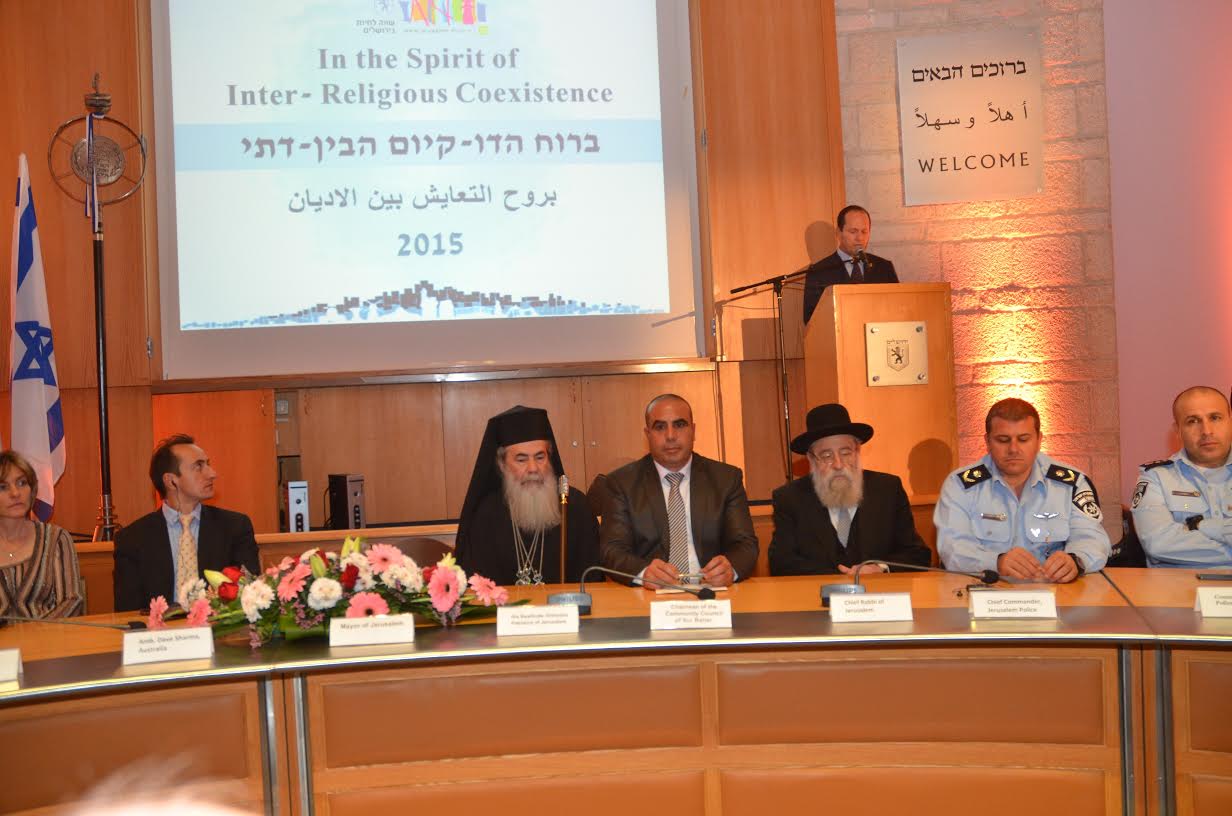 On January 28, 2015, Jerusalem Mayor Nir Barkat hosted religious leaders in Jerusalem, as well as representatives of the diplomatic corps, in honor of the 2015 New Year. This event has taken place annually for over 30 years, and this year, for the first time in a decade, the Chief Rabbi of Jerusalem, Rabbi Aryeh Stern, participated in the event.
Speakers at the event included Jerusalem Chief Rabbi Aryeh Stern, Greek Orthodox Patriarchate of Jerusalem, His Beatitude Theophilos III, Australian Ambassador to Israel Mr. Dave Sharma and Chairman of the Sur Baher Community Council, Dr. Ramadan Dabash, who congratulated the Mayor on the occasion of the New Year and noted the fruitful cooperation between religious leaders and the municipality.
Barkat said at the ceremony: "This has not been an easy year- for the world, and for Jerusalem. This year fortified our understanding of the fact that the moderate forces - those who wish to build, create and advance- must stand united against extremists wherever they are. We are opposed to all manifestations of racist and nationalist violence. It is our duty to act decisively and forcefully against all violence in Jerusalem. Jerusalem has responsible leaders that understand the importance of dialogue. Your leadership benefits of all of the city's residents".
Australian Ambassador to Israel Mr. Dave Sharma said: "...as the tragic events of past weeks have shown, in Paris and even in my home town of Sydney, they are values which are - sadly - not yet universal, and which are under threat around the world. Let us commit in 2015 to work together to defend, protect and uphold such values, in Jerusalem and around the world."
Photo credits: Jackie Levy