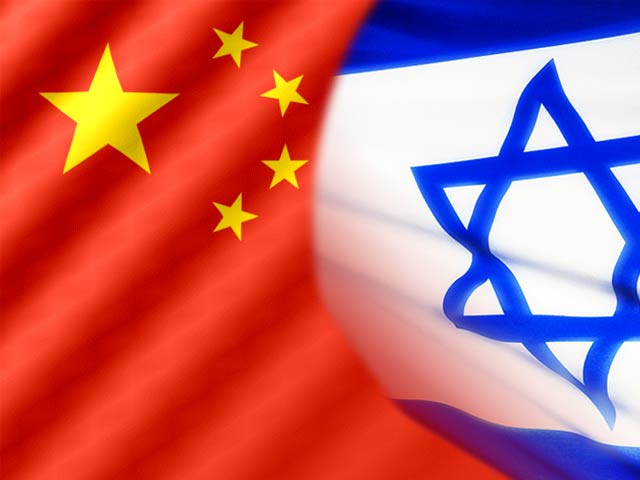 The development of trade relations, research and development, and joint bilateral investments will contribute to economic growth in both countries. Ties between Israeli and Chinese companies, encouraged and supported by both governments, is of decisive importance for Israel.
The Prime Minister's Office Israel-China task force, led by the National Economic Council and the Israel Export Institute will be launched today (Monday, 30 March 2015), at the China-Israel Cooperation Conference at the Dan Hotel in Tel Aviv. For the first time, there will be a dialogue on China combining the business sector, academia and government in order to discuss the challenges and successes in the expansion of bilateral commercial ties.
National Economic Council and Israel-China Task Force Chairman Prof. Eugene Kandel said, "The expansion of bilateral economic ties will have far-reaching macro-economic effects on the Israeli economy. The dramatic increase in the magnitude of Chinese investments in Israel in 2014 led to – and will continue to lead to in 2015 – the establishment of new Israeli companies, the creation of new industries and sectors in the local economy, the development of products for the Chinese market and the establishing of Israel's status as an enterprising and innovative force in Asian markets. The development of trade relations, research and development, and joint bilateral investments will contribute to economic growth in both countries. Ties between Israeli and Chinese companies, encouraged and supported by both governments, is of decisive importance for Israel at a time when the global economy as a whole is moving eastward."
Israel Export Institute Director General Ramzi Gabbay said, "The Chinese market is a strategic target for Israeli exporters. China's need to continue upgrading its technology infrastructures constitutes an opportunity for Israeli companies especially in fields that the Chinese government has set as development targets such as: Water technologies, the environment, medical equipment, high-tech industrial equipment, motor vehicles, software, etc. The Israel Export Institute has set for itself the goal of assisting Israeli exporters in forging relevant business links in order to break into the Chinese market."
Bilateral relations received impetus from Prime Minister Benjamin Netanyahu's visit to China in May 2013. At his meeting with Chinese Prime Minister Li Keqiang, it was decided to establish a task force to advance economic ties between Israel and China. The team works in cooperation with the Chinese National Development and Reform Commission in order to make it easier for Israeli and Chinese businesspeople to do business together.
In May 2014, the ministerial committee on China affairs, chaired by Prime Minister Netanyahu, approved a comprehensive action plan to advance and expand bilateral economic ties with the goal of doubling the magnitude of Israeli exports to China within five years to approximately $5 billion per annum.
The inter-ministerial task force is advancing a three-tiered multi-year plan. The first tier deals with building a business climate that includes the development of Israeli professionals with a Chinese orientation, expanding bilateral air and tourism links, facilitating the issuing of entry visas to Israel and strengthening government representation in China. In this context, in November 2014, a fourth Israeli consulate was opened in China, in Chengdu, the capital of Szechuan province; this is the first Israeli consulate in western China.
In the first half of 2015, a Foreign Ministry-led training program focused on doing business in China will open for Israelis with bachelor's degrees in order to develop personnel to work in the Chinese market and promote bilateral economic cooperation. The second tier will deal with providing support and government sponsorship for major projects and will include advancing joint business projects, providing financing and assistance, Israeli-Chinese working groups to coordinate economic cooperation and initiating joint projects with the Chinese government.
One of the projects being carried out in this tier is the government-to-government "Water City" project to build a holistic water system based on Israeli technology in the city of Shouguang.
In the second half of 2015, the Chinese and Israeli task forces will begin operating a joint program to provide support, advice and exposure for Israeli companies that are working with Chinese businesses in order to promote wide-ranging business projects.
The third tier is focused on investments and technology development and includes activities to expand the magnitude of Chinese companies' investments in Israel in order to enhance mutual recognition and joint interests. To this end, the task force and the Economy Ministry Chief Scientist are formulating a plan to encourage Chinese investments in funds focused on Israeli technology for the Chinese market.
Israel Export Institute Data on Developments in Israel-China Trade (not including diamonds):
Israeli trade (imports and exports) with China in 2014 was approximately $8.52 billion, a 4% increase over 2013. Exports in 2014 amounted to approximately $2.57 billion, the same as in 2013. Imports amounted to $5.95 billion, a 5% increase over 2013.
China is Israel's fourth largest export target in the world and its first largest in Asia. In the past two years there has been a turning point in exports to China, with the relative weight of the previously dominant electronic component, chemical and mineral sectors declining (from 71% in 2012, to 66% in 2013, to 62% in 2014) in favor of other less centralized sectors.