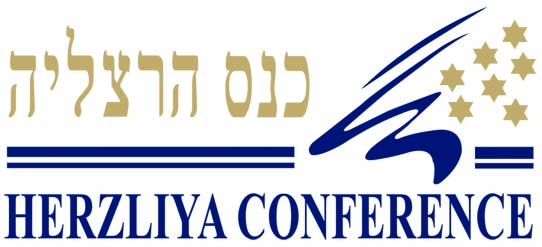 Top Israeli Leaders to Speak at 15th Annual Herzliya Conference
The Middle East's leading security & policy gathering will run June 7th-9th at the IDC Herzliya Campus
Israeli Prime Minister, Benjamin Netanyahu, has confirmed his participation in the 15th annual Herzliya Conference which will take place at the IDC Herzliya campus June 7th-9th, 2015. The Prime Minister will deliver the Herzliya address which closes the conference.
Prime Minister Netanyahu will be the first among the many Israeli leaders who will be speaking at the event, including (in alphabetical order): MK Naftali Bennett – Minister of Education/Minister of Diaspora Affairs (Jewish Home), MK Arye Deri – Minister of Economy/Minister of the Negev and Galilee (Shas), MK Moshe Gafni – Chairman of Knesset Finance Committee (United Torah Judaism), MK Zehava Galon – Chairman of the Meretz Party, Maj. Gen. (res.) Amos Gilad – Director of the Political-Military and Policy Bureau -Ministry of Defense, MK Tzachi Hanegbi – Chairman of the Knesset's Foreign Affairs & Defense Committee (Likud), MK Isaac Herzog – Chairman of the Opposition, Labor Party and Zionist Union, MK Tzipi Hotovely – Deputy Foreign Minister (Likud), MK Tzipi Livni – Fmr. Minister of Foreign Affairs & Fmr. Minister of Justice (Zionist Union), MK Ayman Odeh – Head of the Joint Arab List, MK Amb. Michael Oren – Fmr. Israeli Amb. to the U.S.(Kulanu), MK Amir Peretz – Former Minister of Defense (Zionist Union), MK Ayelet Shaked – Minister of Justice (Jewish Home), MK Silvan Shalom – Vice Premier and Minister of the Interior (Likud), MK Ofer Shelach – Member Knesset Foreign Affairs and Defense Committee (Yesh Atid), Maj. Gen. Nimrod Shefer – IDF Head of Planning Directorate, Yehuda Weinstein – Israel's Attorney General, Lt. Gen. (res.) MK Moshe Ya'alon – Minister of Defense (Likud).
Israeli President H.E. Reuven Rivlin will also be addressing the delegates on opening night.
The Conference will also host many global leaders, from the political, military, economic, academic and media arenas. Keynote speakers this year include: former French President Nicolas Sarkozy, renowned economist Nouriel Roubini and U.S. political activist Kathleen Kennedy Townsend.
The proceedings will be in English or with simultaneous translation.
Registered journalists and invited to attend the conference, free of charge. To request a press pass, please e-mail your details (name, media outlet, e-mail address, contact information & GPO/Press card number) to the conference's International Press Spokesperson, Jeremy Ruden at This email address is being protected from spambots. You need JavaScript enabled to view it.. Registration is mandatory.
For more information and a complete schedule (subject to change) log onto: www.herzliyaconference.org/eng
Follow the Conference on:

Our Website - http://www.herzliyaconference.org/Eng/

Facebook - http://www.facebook.com/HerzliyaConference

Twitter - http://twitter.com/HerzliyaConf. - #HC15
The Herzliya Conference is the flagship of the Institute of Policy and Strategy (IPS) at the Lauder School of Government of IDC Herzliya. The Herzliya Conference addresses Israel's national agenda by encouraging public debate and influencing the country's public policy planning. This is achieved through convening Israeli and international elite policy makers, conducting cutting edge research, fostering a global network of contacts in a public forum by attracting the best and the brightest to take part in the conference and its discussions.