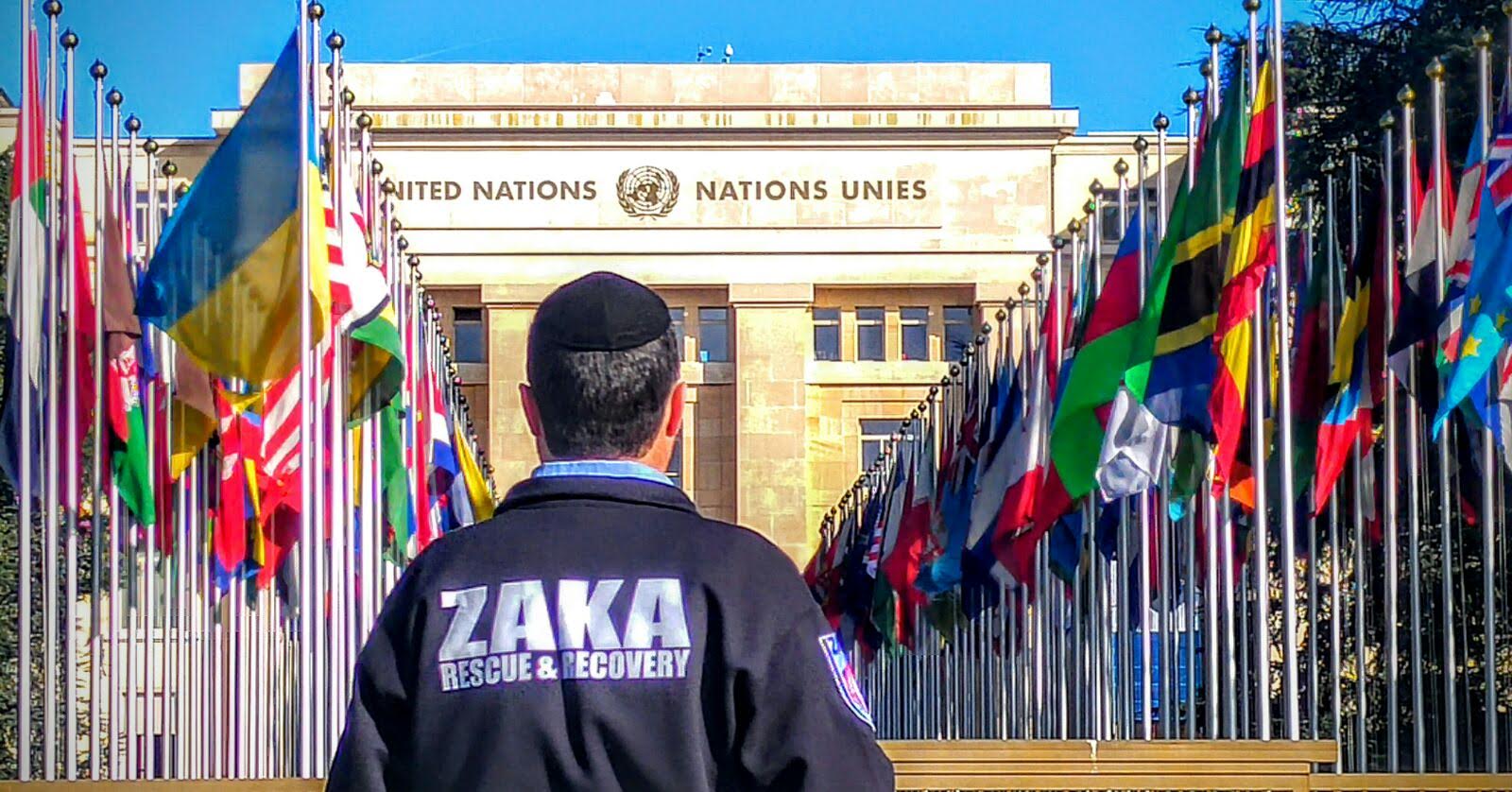 ZAKA takes part in first UN conference since receiving consultative status last week
ZAKA Representatives Participate In
UN Disaster Management Conference In Geneva
For The First Time Since The NGO Received Consultative Status.
Jerusalem, February 2, 2016 - Just a week after receiving official consultative status at the United Nations following a four-year struggle for recognition, ZAKA Search and Rescue representatives are participating in a four-day United Nations Disaster Management Conference in Geneva entitled Humanitarian Networks and Partnership Week (1-4 February, 2016).
The conference, which focuses on the first few critical days of an international mass casualty incident, aims to establish working groups to examine how best to respond to issues including, among others: search and rescue, caring for volunteers at the disaster site, media at the disaster site, building a multi-national platform for information exchange in times of emergency, etc.
The official consultative status awarded to ZAKA on January 26, 2016 by the UN allows the Jerusalem-based international humanitarian volunteer organization to take an active role in discussions, conferences and meetings related to mass casualty incidents. It is hoped that this new status will allow ZAKA to expand its humanitarian efforts around the world and increase best practice sharing with other international emergency forces and organizations.
Photo caption:
ZAKA International Rescue Unit commander Mati Goldstein (l) and his deputy Dano Monkotovitz attending the UN Disaster Management Conference in Geneva. Credit: ZAKA