) Sheraton Tel Aviv is partnering with the Sri Lankan Embassy in Israel and the Sri Lankan Tourism Bureau to celebrate Sri Lankan culinary and to promote Sri Lanka's tourism. Festival highlights consists of special lunch and dinner prepared by renowned Chef Kamal Surendrajith and Chef Iyadurai Madasami, a cooking class to the public and a Sri Lankan market at the hotel lobby.
The festival will start May 7until May18, 2017. The main objective is showcasing Sri Lanka in Israel as an attractive destination for tourism, trade and investment as well promoting the diversity of the culture, food, arts and craft. A tourism booth and Sri Lanka market will be displayed at the Sheraton lobby at this period.
The festival will be launched on Sunday, May 7th at the Sheraton Tel Aviv's signature restaurant, Olive Leaf, featuring a special dinner prepared by Chef Kamal Surendrajith and Chef Iyadurai Madasami and with guest of honor H.E. Mr. Selvaraj Periyasamy Pillai Ambassador of Sri Lanka in Israel.
Chef Kamal Surendrajith and Chef Iyadurai Madasami are visiting Israel for the first time to promote the Sri Lankan festival. Both Chefs have created delicious menus which are based on traditional Sri Lankan products and offer authentic Sri Lanka dishes. Some of the dishes, include Elu mas Baduma, Pol Roti, Papadam, Pol Pani, Watalappan.
As part of the festival a cooking demonstration will take place at the Sheraton Tel Aviv, on May 10 from 14:00 – 17:00 and is open to the public at the price of 150 NIS.
Tickets can be purchased via phone @ 050 6670725 from 9:00 a.m. until 9:00 p.m.
or via email This email address is being protected from spambots. You need JavaScript enabled to view it.
For lunch and dinner reservations please call 03-5219300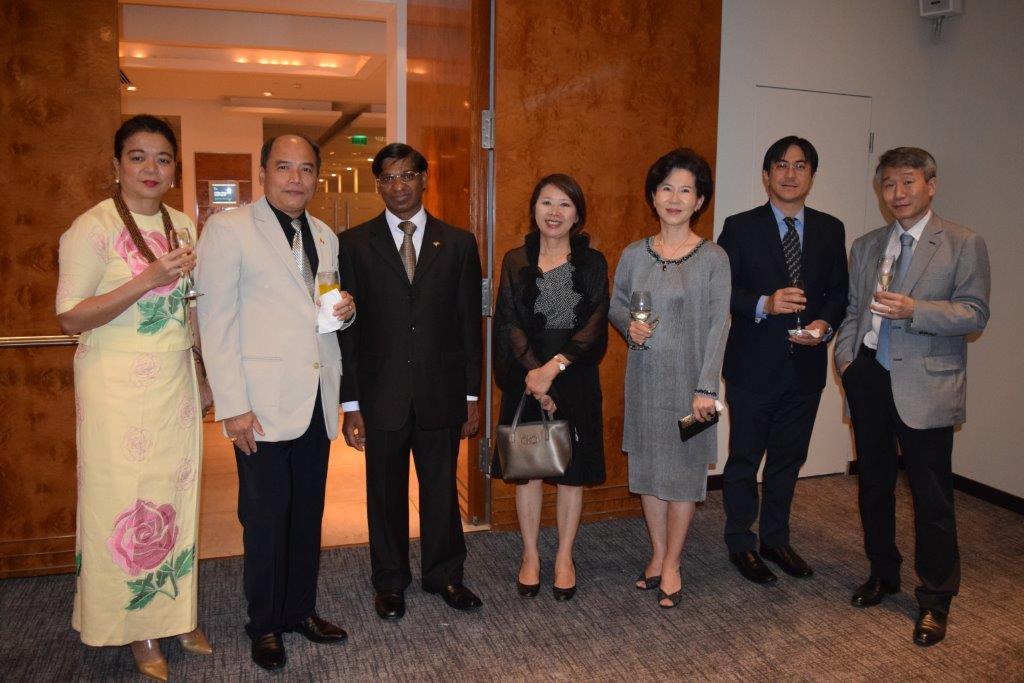 Photos By Silvia Golan