Over 60 leading women from across the world joined together last month for a panel discussion showcasing Israeli females in the lead.
Organized by The Israel Project (TIP) and the Embassy of Cyprus in Israel, the event served as a platform to discuss and understand the challenges and opportunities facing women in Israeli society in the modern age.
Among the panelists were popular journalist Judy Shalom Nir-Mozes. Former IDF commander Miri Eisin and Israeli Olympic athlete Maayan Davidovich.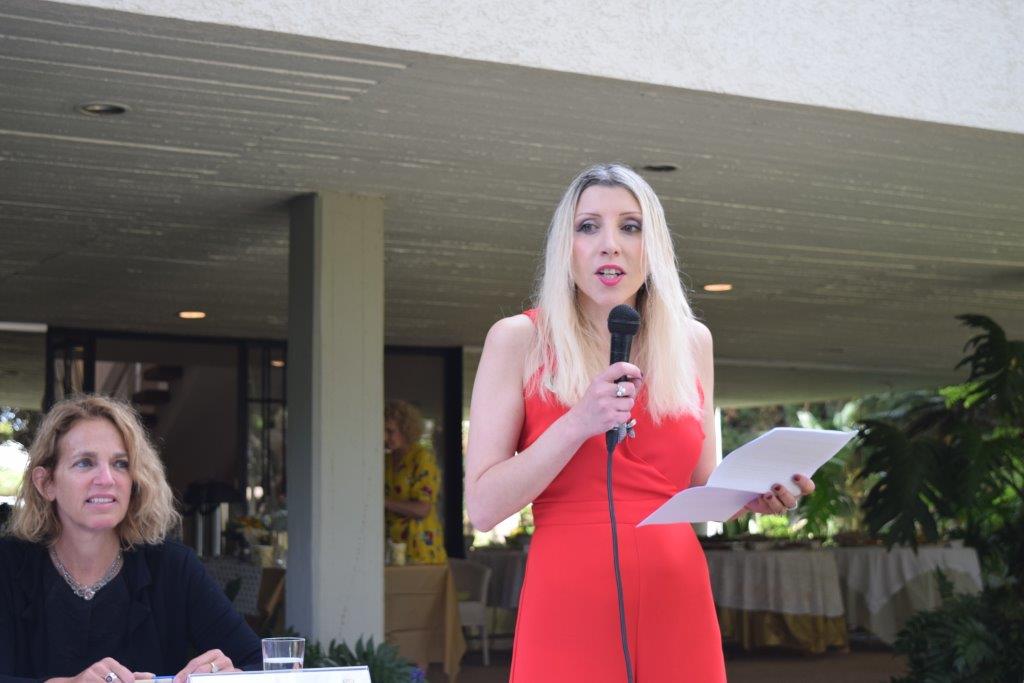 Ambassador of the Republic of Cyprus, H.E. Mrs. Thessalia Salina Shambos who hosted the event at her residency in Hertzlia said that "It is essential that we continue working toward a world in which every woman enjoys free gender equality, where all political, legal, social and economic barriers to their status have been removed".
According to TIP's Vice President Lior Weintraub "Israel has plenty to offer to the world in this field and we at TIP take pride of women leadership both within and outside our organization".
Panelists at the event elaborated on the various obstacles women face in modern day society. Dr. Efrat Elron, expert on Israeli society and culture shared with the audience that "There is a gap between the potential and actual performance, in terms of how many women are really there, in the management and leadership arena".
"The biggest challenge that we have nowadays is that the rules are defined by men, and when we talk about fitting in, that means fitting in to something that wasn't defined by women" said Miri Eisin.
Despite these challenges, Dr. Naama Halevi-Davidov, Chief Financial Officer at Kaltura said that "our responsibility as women leaders is to just make sure that we enable women to advance".
The panel was moderated by Daphna Kaufman, director of the Israel Institute for Innovative Diplomacy, who mentioned that "we see women leadership in quantity and the impact is growing even if not always at the pace that we would like it to grow".
Photos Silvia G. Golan