For the third year in a row, the Embassy of Hungary in Tel Aviv brought the sights, sounds, smells, and flavors of Hungary to Israel with the Hungarian Days festival. Hundreds of Israelis got to experience the best that Hungary has to offer over the two day festival. The festival opened Wednesday night with special musical and bilingual theatrical performances.
H.E. Ambassador Andor Nagy opened the evening, welcoming guests in Hebrew, before switching to English. Ambassador Nagy, dressed in a traditional Hungarian outfit to mark the occasion, announced some of this year's highlights, including three chefs visiting from Hungary to bring the finest of Hungarian cuisine to Tel Aviv. The ambassador also welcome a visiting delegation from Debrecen, and noted the particular successes of the bilingual Friday school held in the embassy, and now established as a non-profit.
Mayor of Tel Aviv Mr. Ron Huldai spoke next. As the sun set and the ocean breeze cooled guests, the mayor pointed out that we all love food and culture, and they can be important ways ot connecting different people.
The mayor of Debrecen, Dr. Papp Laszlo, followed Mayor Huldai. In Israel to mark the beginning of direct Tel Aviv-Debrecen flights, Dr. Laszlo welcomed the audience to come visit Debrecen, which is home to Hungary's second largest Jewish population.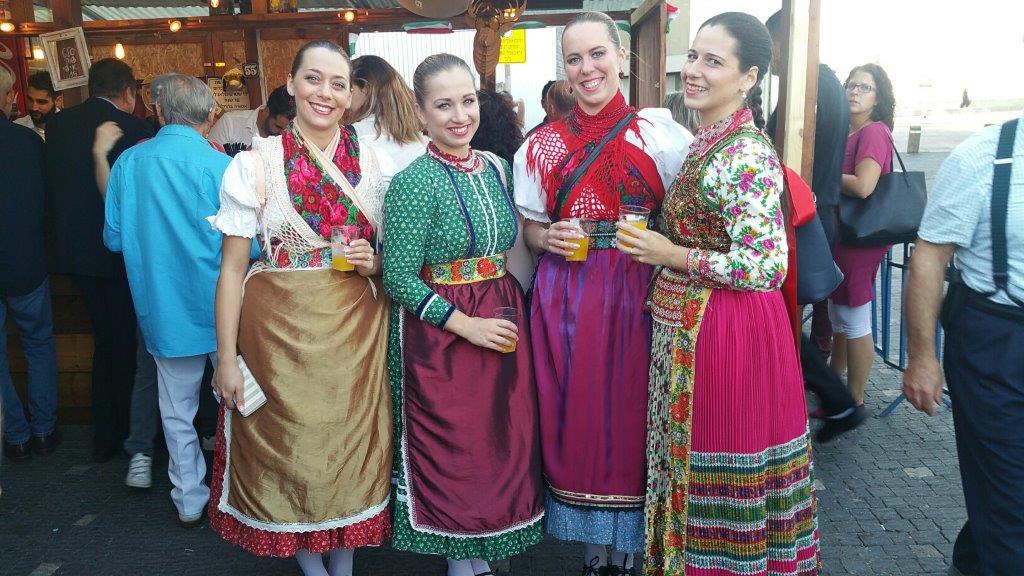 After these opening remarks, students from the Hungarian school put on a special performance, acting out many of the greatest achievements in Hungarian history. To add to the cultural sharing, a live band performed traditional Hungarian music, as well as Jewish variations, and dancers from Hungary performed to the music. The area was filled with booths selling Hungarian delicacies and other cultural treasures, like jewelry and handicrafts. The next day's festivities would include live music and dance, as well as wine tastings, lectures, and an entire section of streetfood stands. It may have been temporary, but for at least 48 hours Tel Aviv got to enjoy a comprehensive display of Hungarian culture. And for those who can't wait until next year's Hungarian days, Wizz Airlines was on hand to raffle off free flights to Budapest.
Photos Silvia G Golan
Steven Aiello
Founder, Debate for Peace