On Wednesday evening, October 10, a special celebration was held at the top of the Azrieli towers in Tel Aviv. The Azrieli observatory, on the 49th floor, was the site for this year's National Day celebration for the Republic of China (Taiwan). Guests enjoyed traditional Chinese food, live music, and some of the best views of the Tel Aviv region.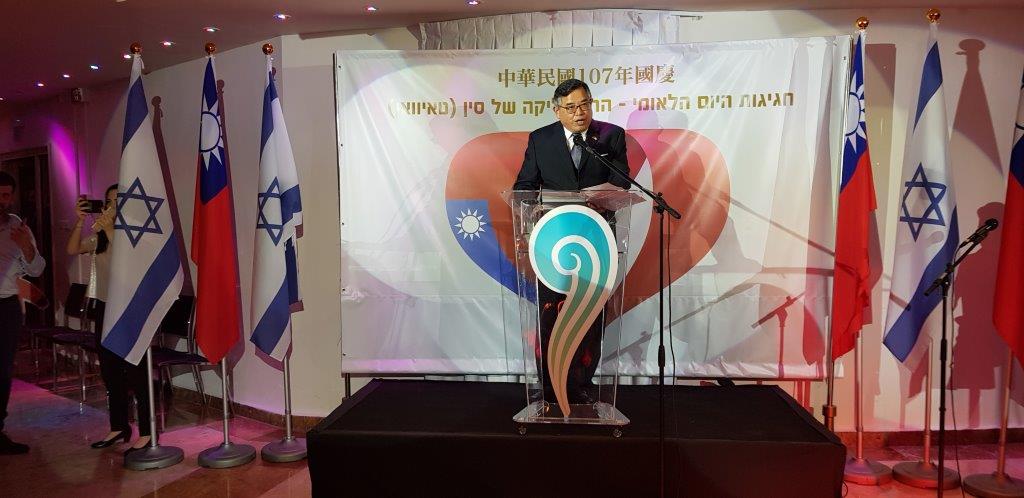 Ambassador Chang opened his remarks by noting his excitement at celebrating the occasion in Israel for the first time since his appointment. He provided the historical backdrop for the history of the establishment of Taiwan and the national day, with the 1911 revolution ending two millennia of Chinese dynastic rule.
The ambassador noted that Taiwan was proud of its democratic heritage, still the only Chinese speaking democracy, with a human rights and civil liberties record recognized by watchdog NGOs like Freedom House. The ambassador also noted that despite recent tensions, Taiwan was fully committed to maintaining peaceful relations with all of its neighbors.
Ambassador Chang also noted the significant and growing economic cooperation between Israel and Taiwan. He mentioned a recent Knesset delegation to Israel, along with a Taiwanese parliamentary delegation which visited Israel to learn about agricultural techniques.
On the cultural and social levels, the ambassador explained that increasing ties between the countries, and tourism from Taiwan to Israel, has led to a better understanding by Chinese people of what life in Israel is actually alike, as opposed to media coverage, which often focuses on conflicts and violence. The ambassador concluded his remarks with a toast to the success of both Taiwan and Israel.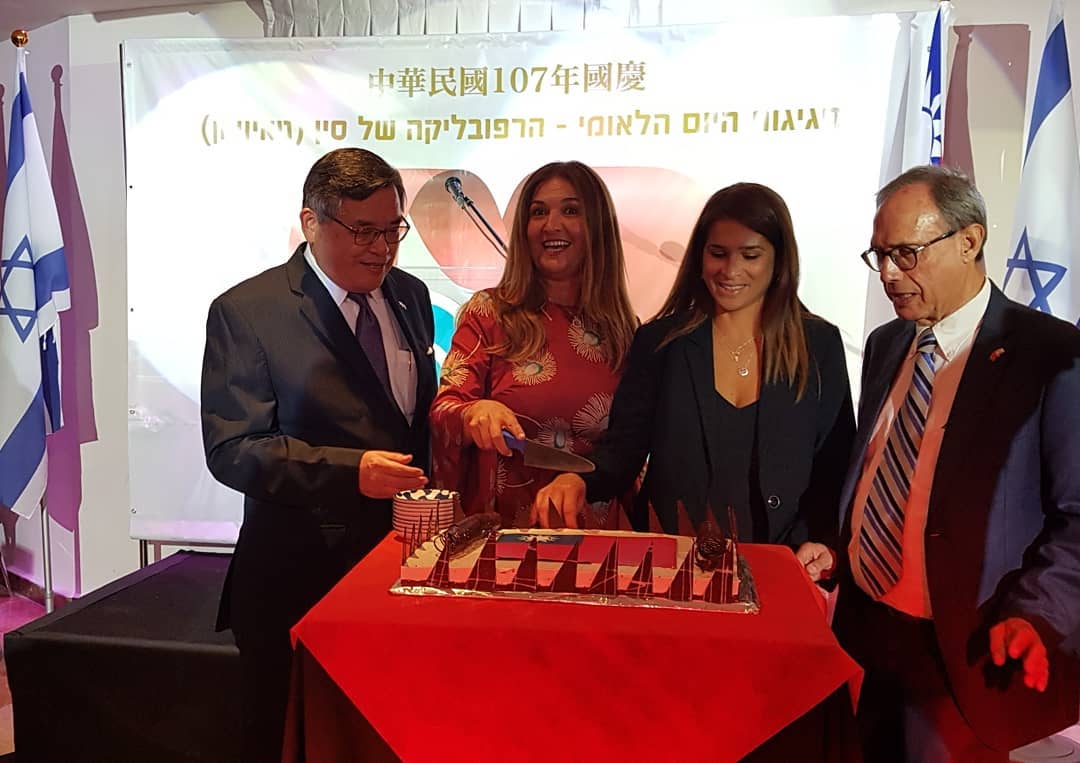 Knesset Member Dr. Nachman Shai spoke next. Dr. Shai noted the presence of his fellow MKs Lea Fadida and Meir Ben Ari, some of the Knesset members to have visited Taiwan recently as part of the effort to improve bilateral cooperation. Dr. Shai mentioned his own recent visit to Taiwan, including meeting the president. He noted that although he has been to Taiwan many times, each time he sees new aspects of its vibrant economic and democratic ethos. He pointed out that this is a common point which Israel and Taiwan share. As the chair of the Taiwan-Israel parliamentary friendship group, Dr. Shai expressed his hope that relations between Israel and Taiwan would continue to grow.
Following the speeches, guests enjoyed a lavish dinner of traditional Chinese cuisine, prepared kosher with the help of chefs from Taiwan. A band played live music, and guests also received a gift from the embassy at the end of the evening, made with traditional Chinese wooden handicraft.
Diplomacy.co.il offers congratulations to the Taipei Economic and Cultural Representative Office on its National Day, and best wishes for peace and prosperity.

Photos Silvia Golan