On Sunday, March 17, the Irish Embassy in Israel celebrated St. Patrick's Day with the annual embassy-sponsored celebration. Held in Ramat Gan, the party hosted hundreds of diplomats, Irish expats, and Israelis with business or cultural ties to Ireland.
St. Patrick's Day is an Irish holiday held annually on March 17. Although it was designated an official Christian feast day in the early 17th century and is observed by the Catholic Church, in more recent years it has become a celebration of Irish cultural heritage within Ireland and abroad. Saint Patrick's Day is the most widely celebrated national celebration in the world, thanks in part to the Irish diaspora.
As guests entered, they were greeted by Ambassador Kelly, wearing a green scarf and her traditional smile. The guests could immediately enjoy Irish music played by the Irish folk band. Guests enjoyed Irish beer, along with the refreshments and live music.
When Ambassador Kelly started her speech, she thanked Jameson and Guinness, Kolan electronics, and all who had helped organize the celebration. The Ambassador also noted the Irish soldiers serving in the peacekeeping force, UNTSO, as well as the work of the Irish Israeli Business Network and the Israeli Irish Friendship League in bringing the two nations closer together.
The ambassador shared statistics on the success of Ireland in general, and Irish-Israeli ties in particular, including $1 billion in annual trade between the Israel and Ireland. She also noted the strong interest in supporting both sides in achieving lasting peace on the Israeli-Palestinian front.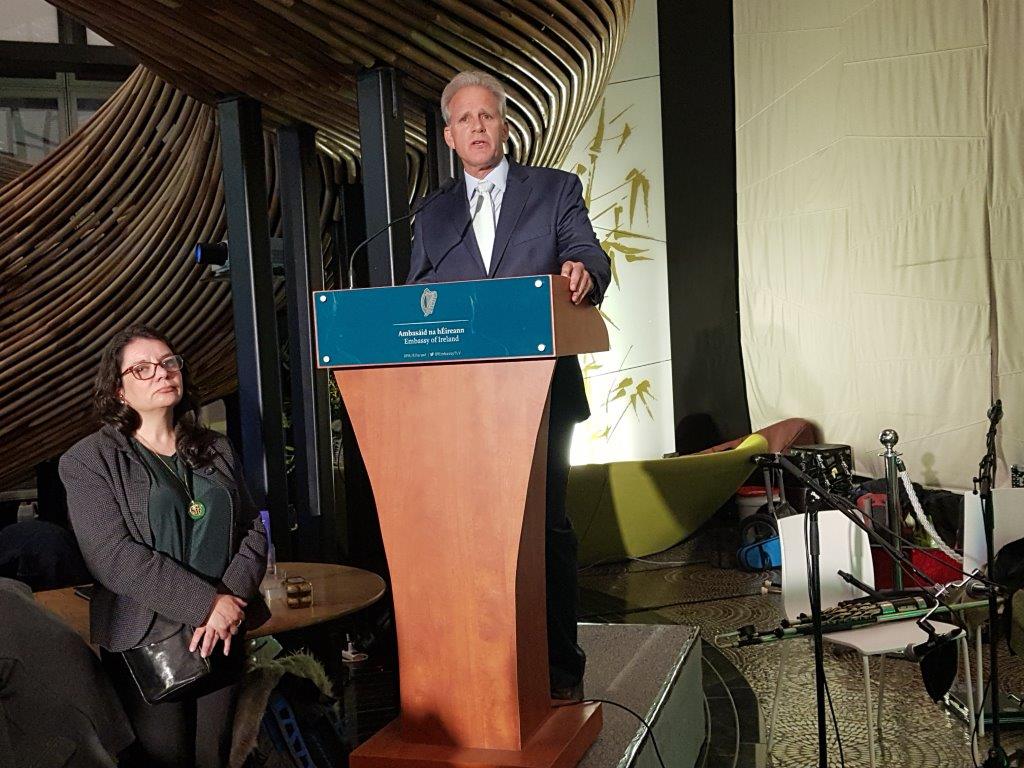 Following Ambassador Kelly, Dr. Michael Oren, Deputy Minister for Public Diplomacy in the Prime Minister's Office, spoke. Dr. Oren congratulated Ireland for the lovely St. Patrick's Day celebration. He noted the many similarities between the countries, such as economic profiles as small countries with significant foreign investment in research and development, a history of struggle for national independence, a large diaspora with deep connections to the motherland and a dormant national language which both countries struggled to revitalize. Dr. Oren finished by thanking Ireland for its contributions towards peace in the region and the world.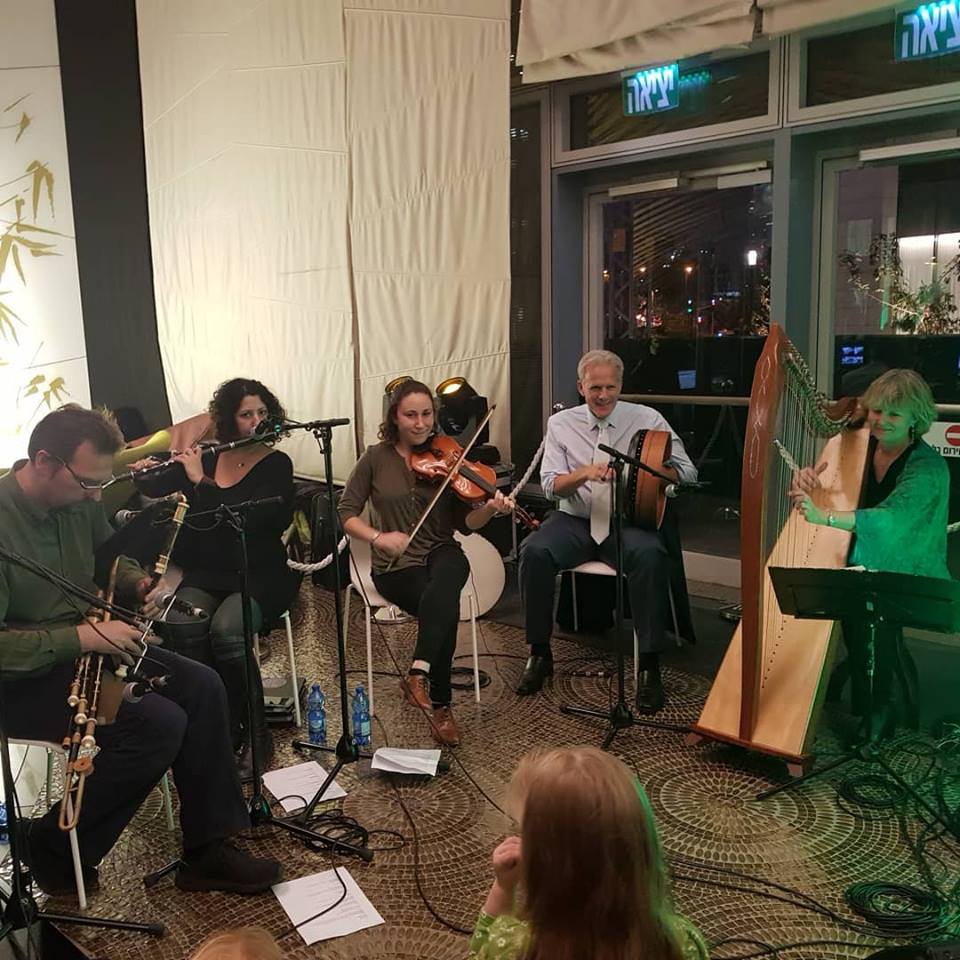 Following the speeches, guests enjoyed more live music, including traditional Irish dances, started, and guests continued to enjoy the Guinness beer and Jameson whiskey. Dr. Oren surprised the audience by joining the band to play music. Throughout the event, one could feel the happiness and energy of St. Patrick's Day.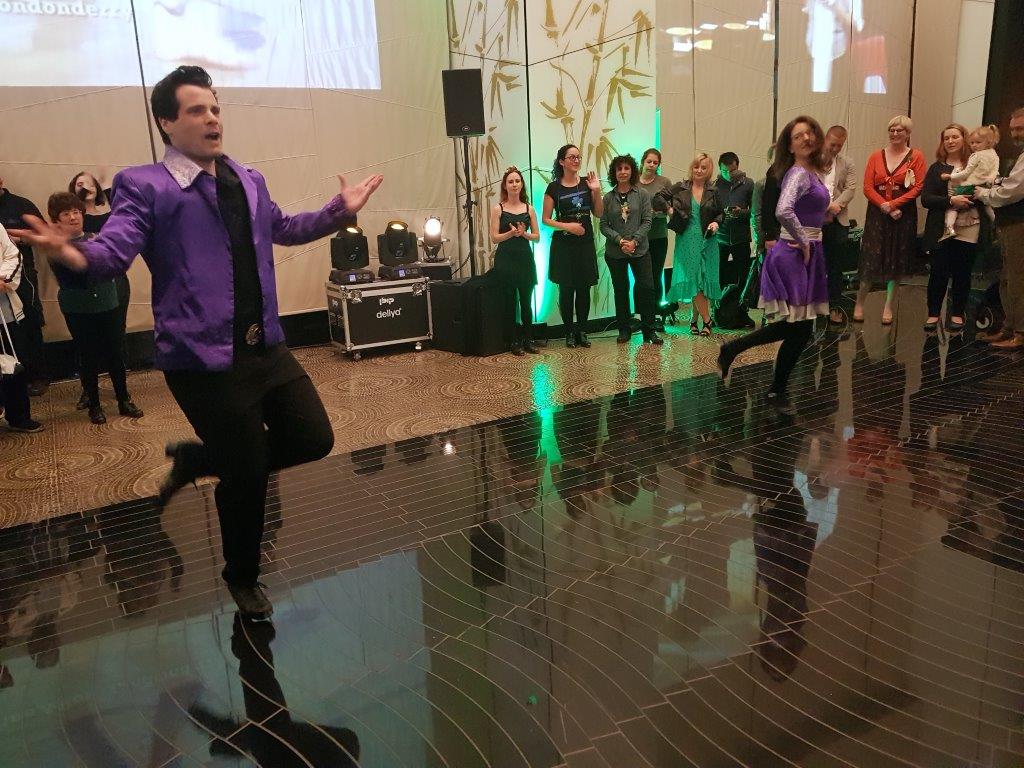 Among the distinguished guests in attendance were Ambassador Meron Reuben, chief of state protocol in the Israeli Ministry of Foreign Affairs; former Ambassador Oded Ben Hur; Esther Mor - World WIZO president; Moni S. Bar, CEO of Budget rental cars in Israel; Vered Swid, former Director of the Authority for Advancing Women's Rights for Israel, along with ambassadors and various diplomats, business and cultural leaders, and those with a unique Irish connection.
Diplomacy.co.il offers congratulations to the Ireland Embassy on its National Day, and best wishes for peace and prosperity.
Photos by Silvia Golan
Steven Aiello
Founder--DebateforPeace