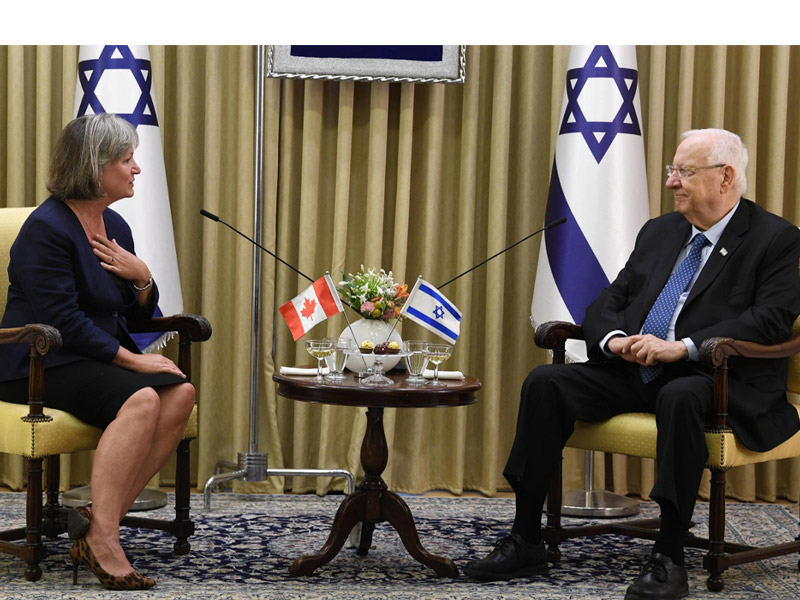 Photo: President Rivlin with Ambassador of Canada H.E. Mrs. Lisa Anne Stadelbauer
For the last time in his presidency, President Rivlin received diplomatic credentials from the incoming ambassadors of Chile, Canada and Nigeria
For the last time in his presidency, President of Israel Reuven (Ruvi) Rivlin today, Monday 21 June / 11 Tammuz, received diplomatic credentials from the incoming ambassadors of Chile, Canada and Nigeria in an official ceremony at Beit HaNasi. Over the seven years of his presidency, he has received letters of credence from 173 new ambassadors representing countries around the world.
During the ceremony, the IDF Band played the national anthems of both nations, and the ambassadors reviewed an IDF honor guard. After presenting their credentials to the president, each ambassador signed the Beit HaNasi visitors' book.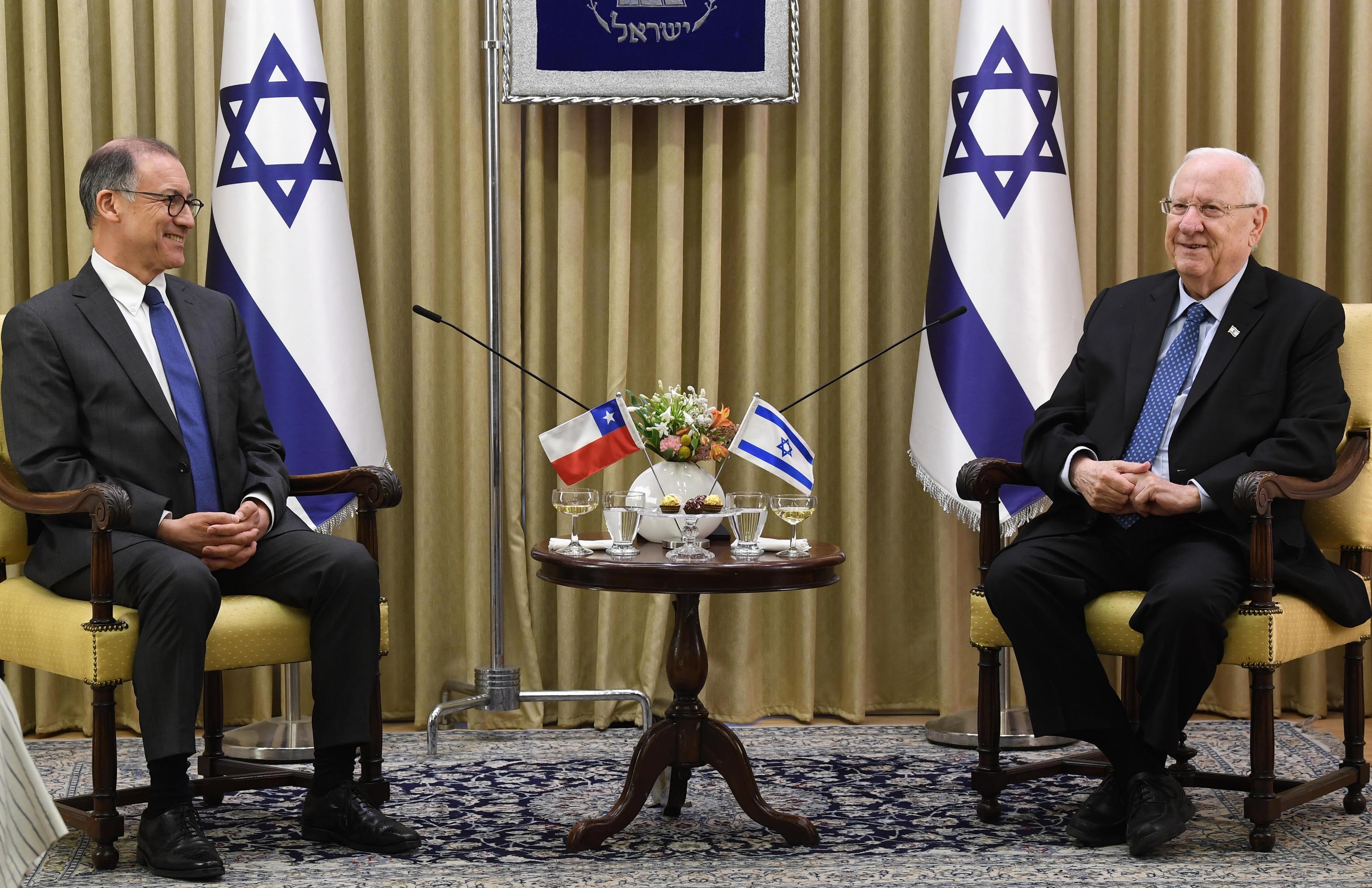 Photo: President Rivlin with Ambassador of Chile H.E. Mr. Jorge A. Carvajal San Martin
The first to present his credentials to the president was Ambassador Jorge A. Carvajal San Martin of Chile. The president said, "We are worried about Iranian activity in Latin America, including in Chile. The Iranians are trying to increase their presence here in the Middle East and in the Mediterranean. We are also concerned about rising antisemitism, and are sure that your regional expertise will help you in your mission here."
Ambassador Lisa Anne Stadelbauer of Canada arrived next, presenting her letters of credence to the president. He expressed his deep appreciation for Canada's support for Israel and the steps its has taken to fight antisemitism, saying, "We would like to thank Canada for its support of Israel in the international arena. We have heard about recent antisemitic incidents in Canada, and we appreciate Canada's commitment to combat antisemitism. The appointment of a special envoy on the subject, Prof. Irwin Cotler, is evidence of that commitment.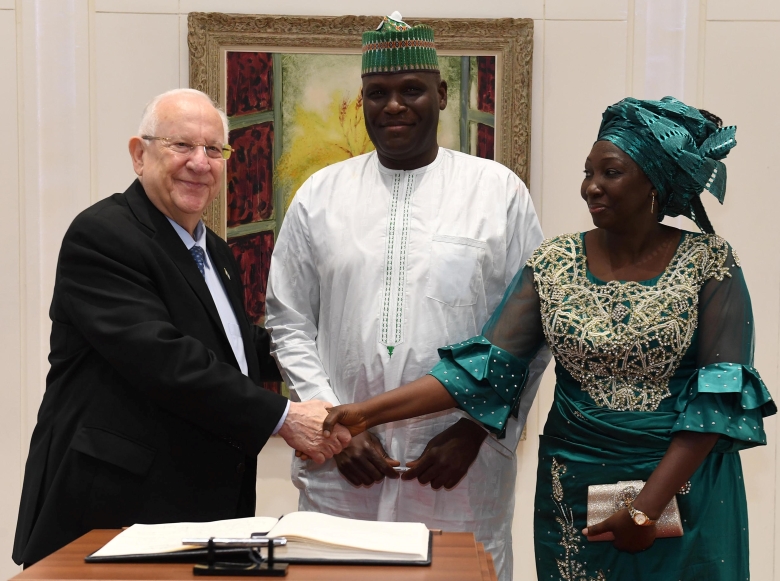 Photo: President Rivlin with Ambassador of Nigeria H.E. Mr. Nart Augustine Kolo
The last ambassador to visit Beit HaNasi was Nart Augustine Kolo of Nigeria. The president spoke of the special relationship between Israel and Africa and his wish to extend them. "The ties between Israel and Africa stretch over centuries. We are working to deepen our strategic relationship with Africa, including restoring Israel's observer status at the African Union. This is a shared interest that could bring great advantages to the State of Israel and to African states."
The ambassador thanked the president and noted that it was a great honor for him to be the last ambassador to present his credentials to the president.
Photo credits: Mark Neyman (GPO)