The ambassadors of The United Kingdom, Canada, Sweden, Norway and Guatemala had submitted today their letter of credence to the president of Israel, Shimon Peres in his residence in Jerusalem.
UK ambassador, Mr. Matthew Gould, spoke with president Peres about his past as a diplomat in Iran and said that one of his missions in Israel is to improve the cooperation between Israel and the UK regarding the Iranian nuclear threat and promised that he will dedicate his best efforts to this manner.
President Peres spoke with the ambassadors about tightening Israel's economic and technological bonds with the countries.
Guatemala ambassador, Mr. Alfredo Vasquez Rivera, has rich diplomatic past and served, prior coming to Israel, at the general Consulate in Denver, USA.
Mr. Vasquez Rivera was previously in charge of Guatemala general Consulate in Vancouver, Canada. Ambassador Vasquez Rivera's past also includes various positions at the ministry of foreign affairs of Guatemala.
Ambassador of Norway to Israel, Mr. Svein Sevje, began his diplomatic career in 1978 as he was posted at Germany, India, Spain and Brazil until 1994.
Ambassador Mr. Svein Sevje had served in Israel for four years as a Minister Counsellor in the Royal Embassy of Norway in Tel-Aviv alongside of being the head of Norway's representation office to the Palestinian Authority.
Mr. Sevje was the Ambassador to Norway to Syria, Lebanon and Sudan before coming back to Israel.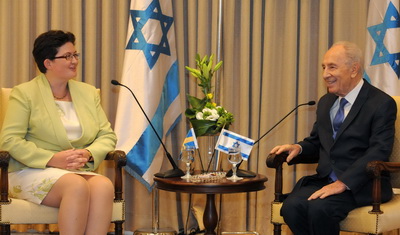 Ambassador of Sweden to Israel is Ms. Elinor Hammarskjold, Former Head of the department for international law, human rights and treaty law.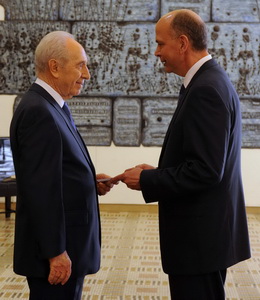 Ambassador of Canada to Israel is Mr. Paul Hunt, the former Canadian Ambassador to Brazil.
Mr. Hunt had fulfilled number of senior positions at the Canadian International Development Agency (CIDA), the last of them as vice-president, Africa.
Diplomacy.co.il wishes all the new ambassadors and families a productive, interesting and enjoyable stay in Israel.
(Photos: Mark Neiman) GPO