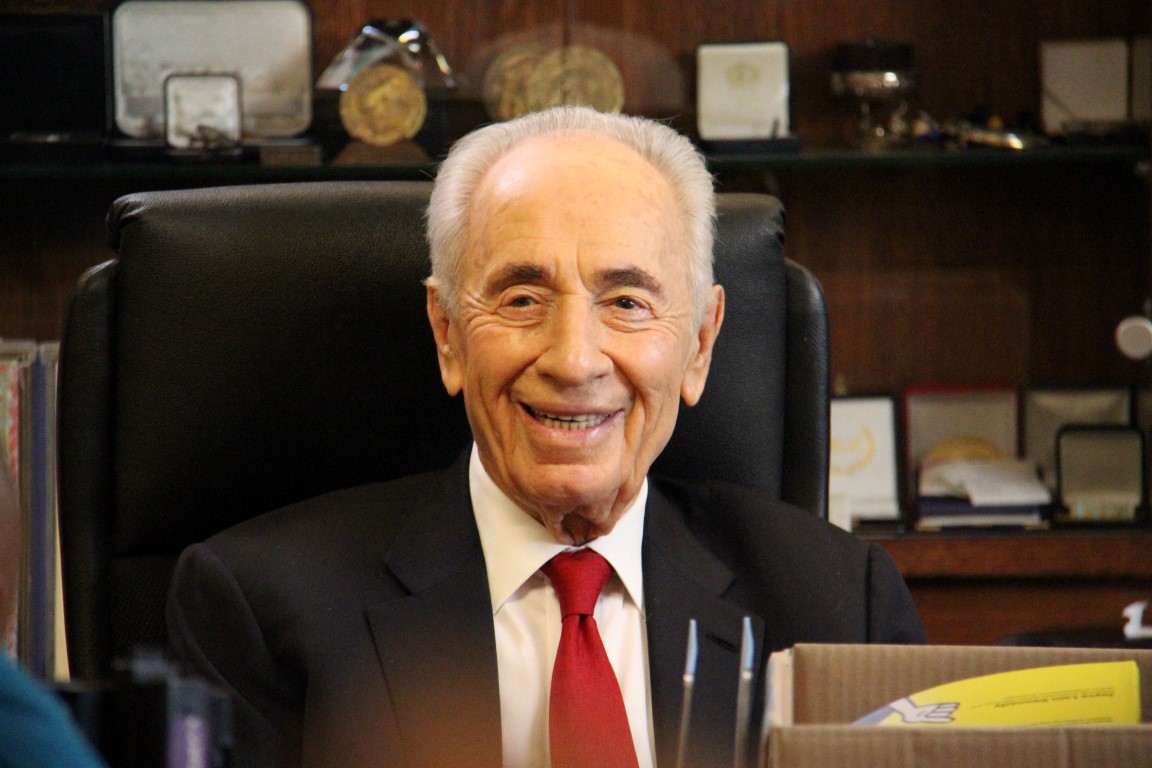 Ninth President of Israel Shimon Peres sent out a special New Years greeting addressing all people and leaders across the world
He addressed the challenges faced across the world throughout 2015, yet expressed his strong optimism for the New Year ahead

Ninth President of Israel Shimon Peres sent out this morning a special New Years greeting addressing all people and leaders across the world. As part of his message he discussed the past year, pointing out the challenges faced across the world, such as terrorist attacks, poverty, and the refugee crisis in Europe. However, Peres noted that "We are facing a new promise, a promise of science and technology, where each and every one of us can grow, where we have new opportunities, new relations, and new tools in a new future." The Ninth President wished for a better future for all filled with happiness and peace, and stressed that the best years are still to come as all people the world over are more connected than ever before.
As part of the video, Peres said:
"Dear Friends, Happy New Year. We are today united as human beings like never before. We have had some problems in the passing year – terror, victims, refugees. But we are also facing a new promise, a promise of science, where we can improve, each of us and all of us, where we can produce new opportunities, new relations, new tools in the new future.

I would like to pray from here, from Jerusalem, for all the children in the world that they would have a better future, a better world, more happiness. It can be achieved, and we have to do everything to achieve it.

HAPPY NEW YEAR!"

Video credit: Yotam Ronen
https://www.youtube.com/watch?v=2HZ-9S_nW48