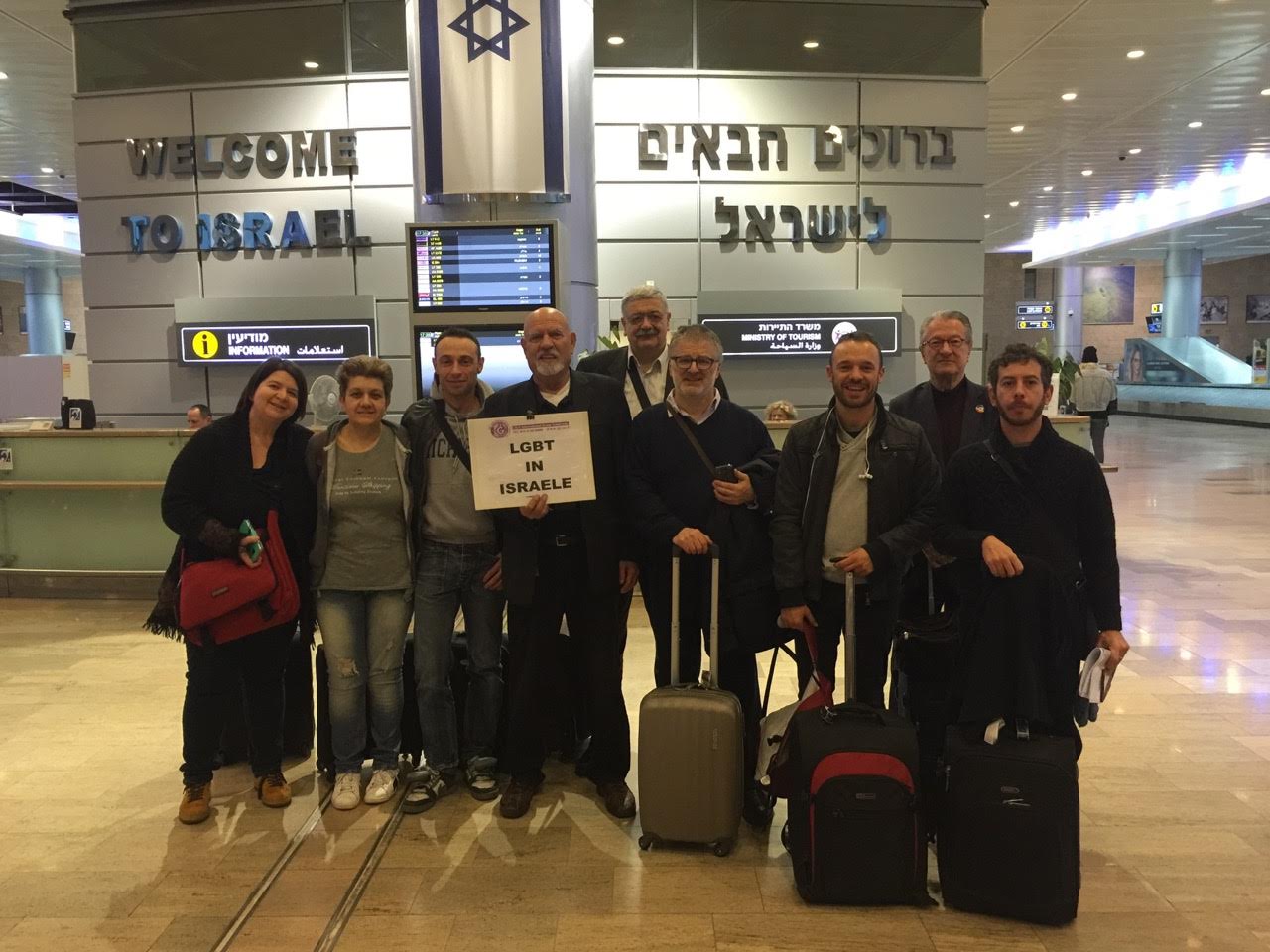 The Italian Revolution Continues Successfully.
Not the revolution you're thinking of, but the lesbian, gay, bisexual and transgender (LGBT) revolution still shaking up bella Italia. This week 11 movers and shakers of the Italian LGBT community concluded a short visit to Israel. The tour was hosted by the Israeli Embassy in Rome (under H.E. Ambassador Naor Gillon), and the Foreign Ministry. The purpose: to let the leaders of the LGBT communities in Italy see for themselves the true face of Israel, and to alter the misconceptions and preconceptions fostered by some media outlets. Just as LGBT people themselves suffer under prejudice, misconceptions and intolerance due to misinformation or lack of information, so too does Israel's image.
It is no surprise that the initiator of the visit was Angelo Pezzana. He founded "FUORI" (an Italian acronym that translates as the "Italian Revolutionary United Homosexual Front") way back in 1971. Italy was (and to some extent still is) heavily influenced by the Vatican, so Angelo's brave coalition 45 years ago is nothing to be sneezed at. Until he retired recently, Angelo owned and ran a Jewish bookstore and Judaica center in Turin. He taught himself Hebrew and was for many years the Chairperson of the Italy-Israel Friendship Association. (Angelo is not Jewish).
During their short visit the group heard, among others, presentations by the Tel Aviv Municipality, several LGBT organizations, "New Family", a gay Christian Arab, a gay Rabbi, representatives of five political parties and the Managing Editor of a major newspaper. In Tel Aviv they visited Meir Park and the Holocaust Memorial for homosexuals murdered by the Nazis, the "Beit Dror" shelter for homeless LGBT youth, and Independence Hall. In Jerusalem they saw the Knesset, had a visit to Yad Vashem and the Jerusalem Open House. Defiantly, the sole Palestinian lesbian organization in Jerusalem refused to cooperate, as did all other Arab organizations, unfortunately.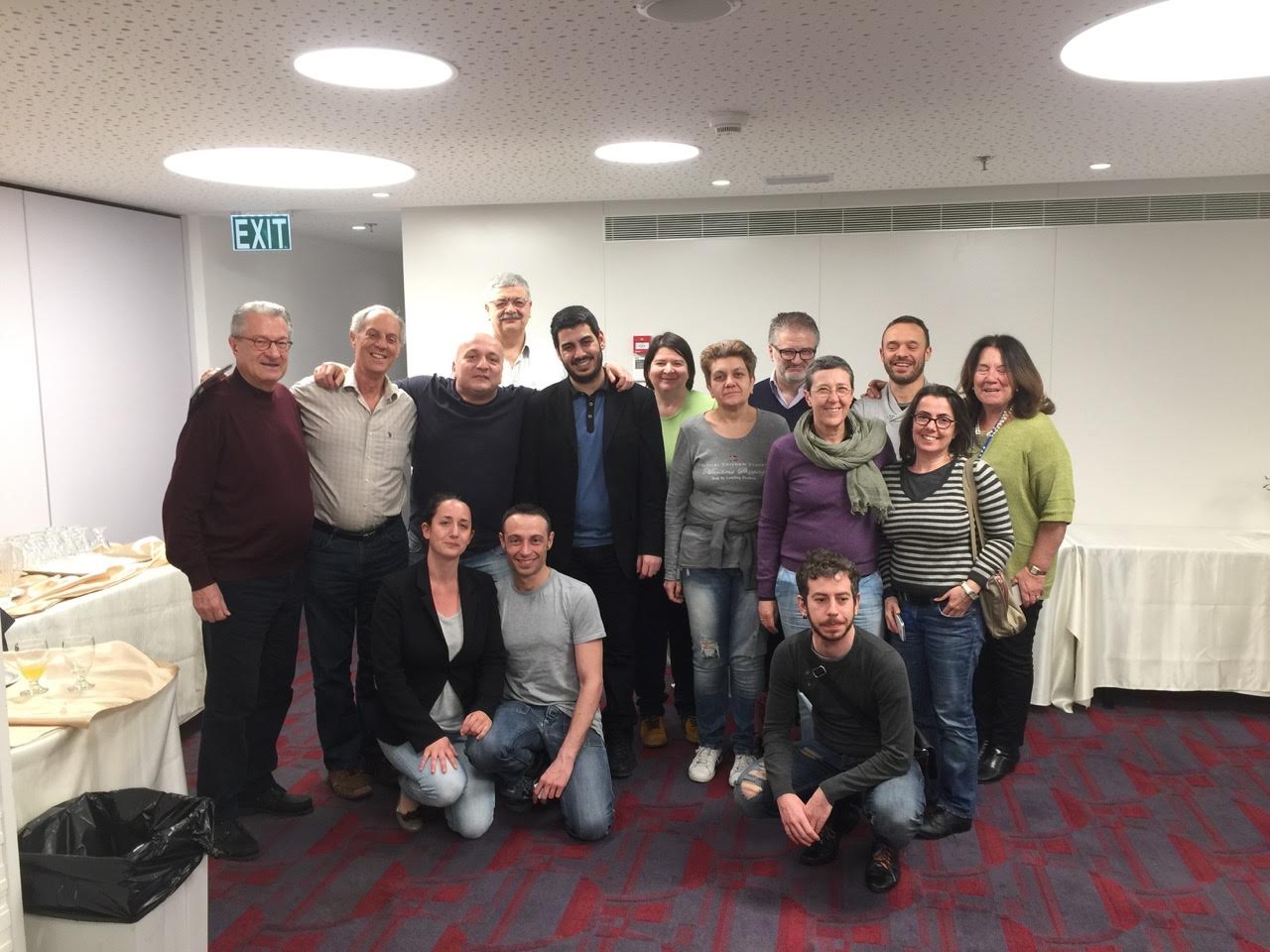 Mindless hatred is never productive and is always destructive. Dialog, sharing opinions and learning achieve so more. Just last month Italy joined the family of enlightened nations by finally allowing same-sex couples most (but not all) the rights that up to now have been accorded only to heterosexuals. There is still a way to go; visits like this one can only be good for everyone concerned.
Photos by Yuri Guaiana