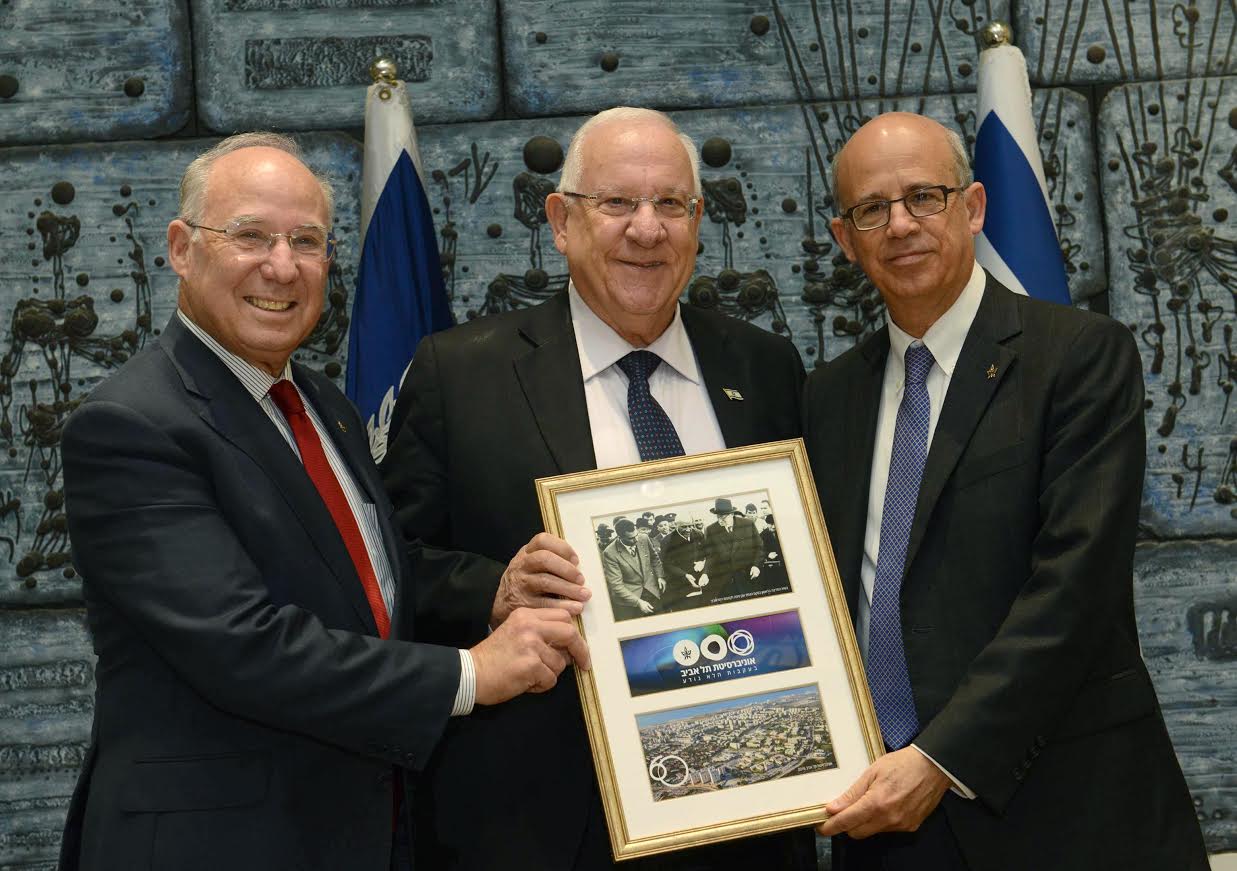 President Rivlin marks 60 years of Tel Aviv University, hosts Board of Governors members from around the world
President Reuven Rivlin hosted this morning (Sunday), more than 240 representatives of Tel Aviv University, including members of the institution's Board of Governors from around the world, to mark 60 years of the university.
President Rivlin welcomed all the delegates, and congratulated them on the University's 60th anniversary. He stressed, "Education is not just about learning and teaching - it is a way of life that drives the whole country forward. It is the beating heart of the modern state." The President continued, "Our universities are a key part of the debate in this is country. They are a place where we hear support and criticism of Israeli politics. They are proof that criticism of politics or of different policies, is as much part of Zionism as support for Israel. So to the people who want to boycott Israeli students, professors, and universities, we say very clearly: We will not allow hatred to silence the debate. An academic boycott is a major threat not just to Israel, but to the entire scientific world, and we must fight it and stop it."
Also addressing the event were Chairman of the Board of Governors Professor Jacob Frenkel, representative of the Board of Governors from Italy, Mrs. Selina Goren Komeran, and President of Tel Aviv University Professor Joseph Klafter.
Photo: Mark Neiman (GPO)