Oscar prizes ceremony of social media stars for the first time in Israel
For the first time in Israel the Shorty Stories Tel Aviv was held on Saturday night in conjunction with Vibe Israel organization. Shorty awards and Vibe inside presented prizes for outstanding video content creators for the web.
On July 9th 2016, Vibe Israel was hosted for the first ever Shorty Stories Tel Aviv, at the Bascula Art Center in Tel Aviv, the exclusive event was held in the presence of 300 guests including local opinion leaders and online creators in the fields of social media, digital marketing advertising and TV.
Vibe Israel is a non-profit organization leading initiatives to strengthen Israel's brand in the world. We are here to create a new conversation about Israel, from a conversation about a conflict, to a conversation about innovation, creativity and entrepreneurship.
In 2015, Vibe Israel bought the exclusive rights to bring the Shorty Stories format to Israel- a new monthly event series from the creators of the Shorty Awards, featuring an influencer or content creator who is making a career out of the internet.
The keynote speaker of this exciting event was Thomas Sanders, winner of the Shorty Awards for Best Viner of 2015. Florida-born singer and actor, Thomas is taking Vine and YouTube by storm. Between stage performances and TV appearances, he still finds time to interact with his 10 million followers every day!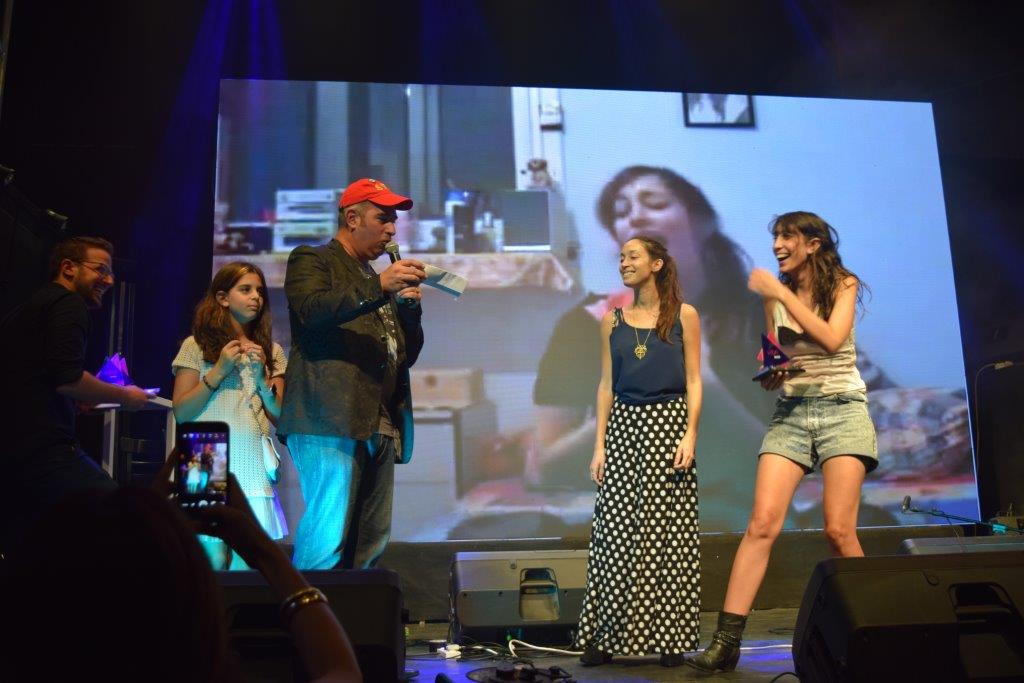 To celebrate the Shorty Stories, Vibe Israel took part in two more leading international social media stars, also with millions of followers.
To sign off the shorty Stories Tel Aviv event, Vibe Israel presented awards honoring local online content creators.
The Vibe Israel Awards was awarded to:
∙ The most influential local content creator reaching out to an Israeli audience is Kutiman (Ofir Kutiyel).
∙ The most influential local content creator reaching out to a global audience is Vanya Heymann.
∙ The next generation- The most influential local content creator under 18 is Roy Edan.
∙ Original You- The most original local content creator is Aviya Pri-Mor.
The three winners recieved a flight to New York (generously sponsored by El Al), room and board and a VIP ticket to the Shorty Stories.
The Vibe Israel Award Committee is comprised of Israeli leaders in technology, creative marketing and content creation, business and culture, including:
Enon Landenberg – Chaiman

Omri Marcus

Eran Gefen

Dror Globerman

Hillit Whalberg

Neta Reich

Yaniv Waizman,

Eliad Amar

Ran Telem.