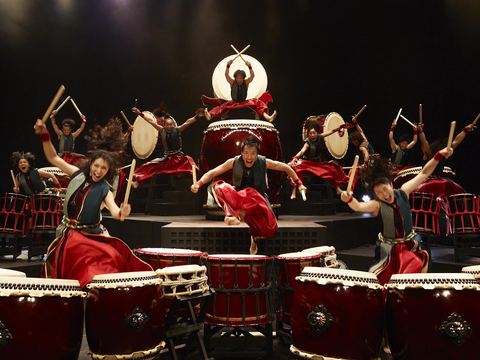 Yamato Japanese Drumming Troupe Arrives for Three Performances in Israel
Gad Oron Producction ( Israel ) presents
FEEL THE BEAT

World tour 2016
Yamato, The Drummers of Japan, have arrived in Israel as part of their 2016 world tour, Feel the Beat. The legendary drumming troupe, whose art reflects a tradition that is 1,500 years old, is giving three performances in the country: in the Haifa Auditorium on December 10, at Heichal Hatarbut in Tel Aviv on December 12, and at the Beersheba Center for the Performing Arts on December 14.
All the performances are scheduled to begin at 20.30.
"DAZZLING. THEY FILL THE STAGE WITH HUGE BEAUTIFUL DRUMS AND BEAT SEVEN BELLS OUT OF THEM WITH PHENOMENAL SKILL. SIMPLY BREATHTAKING DRUMMING"
THE DAILY TELEGRAPH
December 10 Haifa
December 12 Tel Aviv
December 14 Beer Sheva
:
Tickets for the Tel Aviv performance may be ordered by phoning
8780*
www.leaan.co.il
Tel Aviv
Photos provided by PR