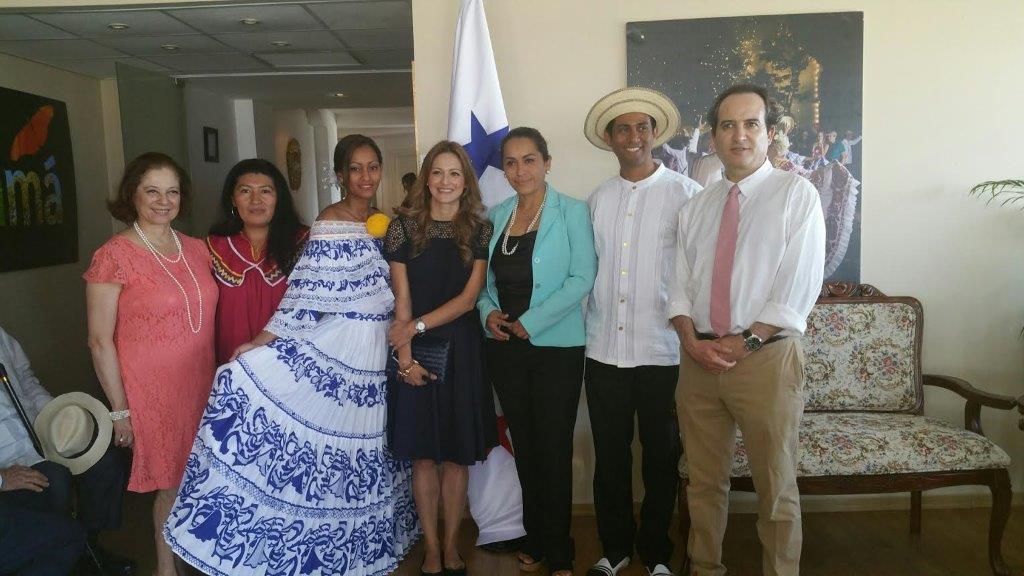 Cultural farewell to New Israeli Ambassador to Panama
Tel Aviv, July 2, 2015: The Embassy of Panama in Israel gave a cultural reception to bid farewell to the new Israeli ambassador in Panamá, Gil Artzyeli and his wife Viviana.

Ambassador Artzyeli be traveling in the next few weeks to lead the Israeli diplomatic mission in Panama, and told the audience that he and his family are enthusiastic and found a choir of compatriots who have described a wonderful country a "Gan Eden" (Garden of Eden) for its natural beauty, but also an extremely interesting economic dynamics and especially its population.

Ambassador of Panama in Israel, Adis Urieta, said that both countries have served as geographical bridges for immigration and cultures, despite the distance between them, they are very similar.

Ambassador Urieta, including embassy staff, Marcelino Aviles, Second Secretary and Darnelys Vega, Attaché, and administrative officials as well as members of the Panamanian community in Israel, wished him successes Ambassador Artzyeli.

Among the members and friends of the Panamanian community in Israel, writers, architects, biologists, retirees, college students who have come to Israel, some temporarily and others to have taken root in this country were.
Photo Silvia Golan