Ukraine Celebrates 25 Years of Independence
The Republic of Ukraine held a gala evening on September 14, 2016, to mark the occasion of 25 years of the country's independence. Held in Tel Aviv's Eretz Israel Museum, the event was attended by Minister Sofa Landver representing the State of Israel, Members of Knesset, ambassadors and members of Israel's diplomatic and business communities, and many Ukrainian nationals residing in Israel.
In his remarks to attendees, Ukrainian Ambassador H.O. Nadolenka recalled that Israel was one of the first countries to recognize Ukraine's independence in 1991, and the two countries have maintained diplomatic relations ever since. His complete address appears below.
Speaking on behalf of Israel, Minister Landver, recalling that some of the state's founding fathers hailed from Ukraine, congratulated that country on the anniversary of its independence.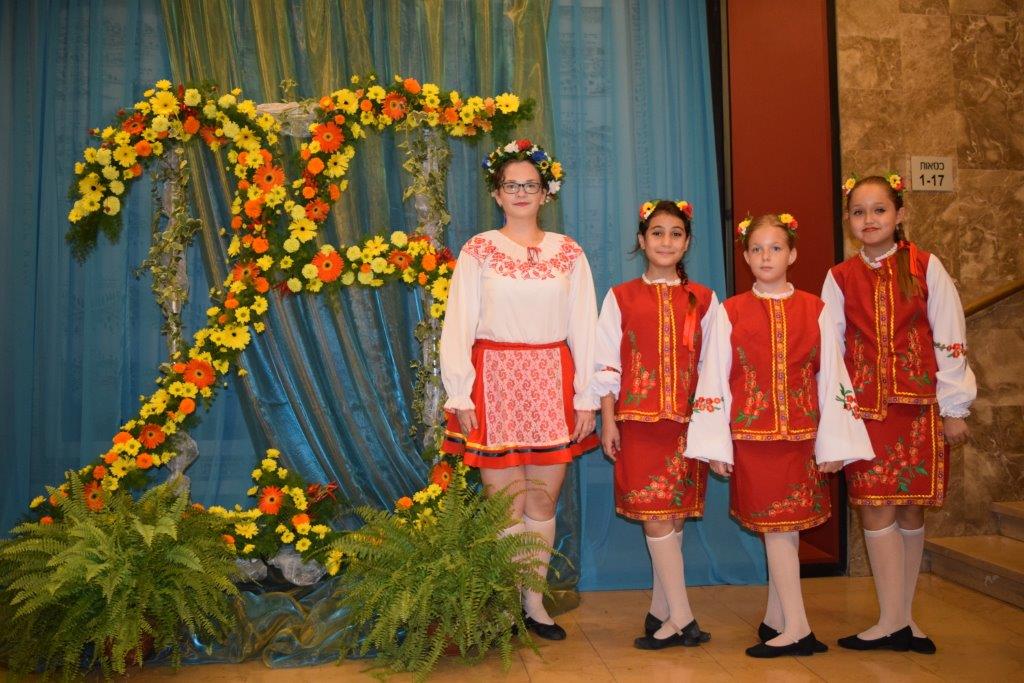 Following the speeches, attendees enjoyed a concert of folk dances by the troupe Colors of Rainbow; songs performed by soloist Felix Livshits; and musical numbers performed by the band Tapuah Bedvash, together with the singers Elen Karelin, Lyudmila Lasinska, and Svetlana and Mikhail Bendikovs.
The evening concluded with a light buffet.
The address of Ukrainian Ambassador H.O. Nadolenka on the occasion of the 25th anniversary of Ukraine:
Dear Minister of Immigrant Absorption of Israel, Mrs. Sofa Landver,
Dear Members of Knesset, Ambassadors and members of the diplomatic corps, Dear friends,
I would like to welcome all of you in this famous historical and ethnographic center of Israel, the "Eretz Israel Museum", to celebrate the 25th anniversary of independence of Ukraine.
For centuries Ukrainian people struggled for its independence. But, last 25 years, after gaining its independence in 1991, were also not easy. At a certain time, optimism and inspiration of Ukrainians dashed against indifference and callousness of those who had been at power and who had served only their own interests.
The "Revolution of Dignity" marked a new stage in the life of our state and proved its right to take a worthy place among the European nations.
Having obtained a huge credibility of the Ukrainian people, the President and the Government of Ukraine declared real, not declarative course to ensure a decent standard of living for our citizens.
The current Ukrainian government priorities are the protection of human rights and freedoms, to ensure the guaranteed participation of every citizen in the socio-political life. I am convinced that we will meet all these tasks in nearest future.
We understand that under Russian occupation of Ukrainian Crimea and lasting aggression of the Eastern part of Ukraine and a real threat to our independence, it is not easy at all to achieve all those goals very fast, but we will do our best and we are already on the right track.
Dear friends, in this context I would like to thank all Israeli people, specially volunteers and everyone who supports Ukraine. We really need that support today and we are very grateful to all of you for that.
It is also my great pleasure and honor, as a representative of Ukraine, to thank authorities of the State of Israel for the lasting support of Ukrainian territorial integrity. Last December, during the state visit of the President of Ukraine Mr. Petro Poroshenko to Israel, the President of Israel Mr. Reuven Rivlin confirmed the need for the full implementation of the Minsk agreements, and also pushed for the immediate de-occupation of the Crimea and restoration of Ukrainian sovereignty on the peninsula.
I want to express the hope that the mutual support of the Israeli and Ukrainian people will become more and more considerable.
I am convinced that we will win. We will win with faith in a better future of our nation.
In this regard I cannot but mention that Israel was among the first countries to recognize Ukraine's independence and established diplomatic relations with our country on December 26, 1991. In this historically short period the development of bilateral Ukrainian-Israeli cooperation reached a new level.
During these 25 years of Ukrainian independence and diplomatic relations between the two countries an active and regular political dialogue on the actual bilateral and international issues has been established; mutually beneficial trade and economic ties and cooperation in culture, education and science have been developed.
In political sphere we appreciate the reliability and transparency of our Israeli partners who repeatedly gave us the necessary support both on bilateral level and on multilateral fora.
Only last year Ukrainian President Petro Poroshenko paid a State visit to Israel and in two weeks Ukraine will welcome the President of Israel Mr. Reuven Rivlin on his state visit to Kyiv. He will also take part in official ceremony of commemoration a tragic event in the history of Ukrainian and Jewish peoples – 75th anniversary of the Baby Yar tragedy. A delegation of the Members of the Knesset, representatives of state institutions and NGOs will also take part in this ceremony. In November this year we will meet the Speaker of the Knesset with his official visit in Ukraine. There are only few recent developments that are taking place in our political relations in nearest future, which shows how active they are today and I hope they will continue to develop for the prosperity of our nations.
Taking this great opportunity, I would like to thank once again everyone here tonight for your support of Ukrainian people, your love to our country and its culture, your assistance in development of friendly relations between Ukraine and Israel.
I am particularly grateful to the Israeli volunteers who over the past two years, which were marked by the tragic events in eastern Ukraine, helped Ukrainians to survive and win. I would like to thanks personally my very good friend David Levin, the Head of the Israeli Association of Immigrants from Ukraine, and every member of this association for their great support. And, of course, I am grateful to everyone in Israel who openly supports Ukraine's independence and territorial integrity, who loves Ukraine and believe in its bright future.
I believe that Ukrainian people by its own efforts and with the support of our foreign friends will build a strong and prosperous state, which will live in peace and harmony.
Thank you! Toda Raba!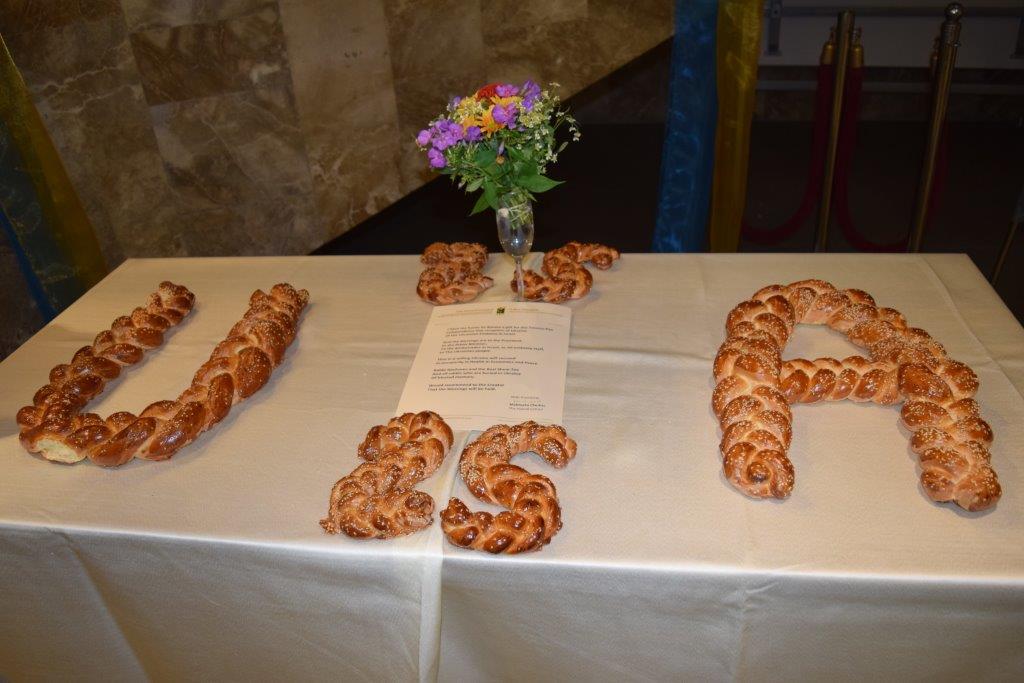 Photo Silvia G Golan