The Republic of Kazakhstan celebrated its 25th birthday on Sunday evening with a festive event in Tel Aviv. Diplomats and business leaders convened with other guests at the Hilton Hotel along the beach, enjoying a lavish buffet, traditional Kazakhstani music and dance, and a speech delivered by the Ambassador.
The celebration commemorated 25 years of Kazakhstani independence. Kazakhstan became an independent nation in 1991, the last and largest of the republics to achieve sovereignty following the breakup of the Soviet Union. Guests were welcomed by a colorful photography display highlighting picturesque landscapes from all over Kazakhstan. In honor of the occasion they were presented with gifts, including a book on Kazakhstan's Jewish community written by a former Israeli Ambassador to Kazakhstan.
H.E. Ambassador Kuanyshev addressed the audience, noting Kazakhstan's many achievements over the last quarter century. The Ambassador discussed Kazakhstan's role in promoting global peace, including its nuclear disarmament initiatives.
The ambassador also mentioned Kazakhstan's efforts to reach a brighter and cleaner future. On that note, Ambassador Kuanyshev announced the 2017 Astana Expo on Future Energy, to be held from June through September of 2017 in Kazakhstan. The Expo will include more than 3,000 events over nearly 100 days, and is dedicated to education and innovation in improving energy efficiency.
The occasion commemorated not just a quarter century of Kazakhstani independence, but also 25 years of Israel-Kazakhstan diplomatic relations and cooperation. Ambassador Kuanyshev noted that Israel is one of Kazakhstan's top 20 trading partners, and mentioned the many commercial ties and joint diplomatic initiatives binding the two nations. He expressed his hope for direct flights between Israel and Kazakhstan in the future. The ambassador also spoke of academic connections, including conferences and exchange student programs. Invoking a mock competitive tone, Ambassador Kuanyshev told the crowd that Kazakhstani secondary school students had recently topped their Israeli peers in standardized math and science testing.
Mr. Ayoub Kara, Israel's Deputy Minister of Regional Cooperation, addressed the crowd after Ambassador Kuanyshev. MK Kara talked about the many joint initiatives that the two countries have run, ranging from energy efficiency to tourism. He congratulated Kazakhstan on its recent appointment to the UN Security Council and pledged support in facilitating any upcoming Kazakhstani diplomatic visits to Israel. Mr. Kara finished by asking Ambassador Kuanyshev to pass a message on to President Nazarbayev and the Kazakhstani nation, offering blessings for the upcoming year and wishing success in their joint initiatives.
The event brought together, diplomats, business owners, military officers, and Kazakhstani citizens living in or visiting Israel. As the evening continued into an elaborate performance of folkloric Kazakhstani music and dance and concluded with warm words spoken between the two nations, all left sure of the importance of this diplomatic friendship.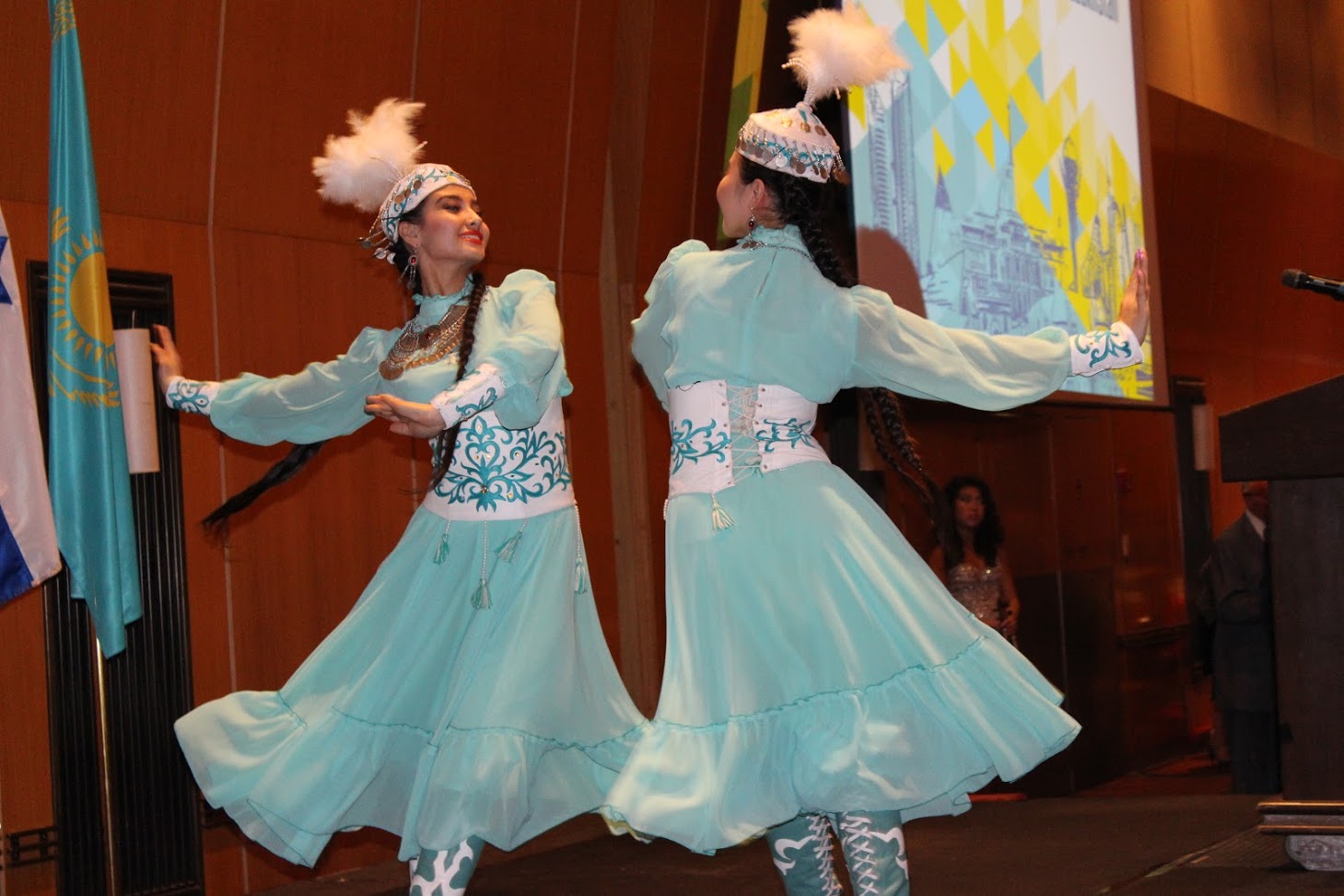 Steven Aiello is the Founder and Director of the Debate for Peace Model UN Program