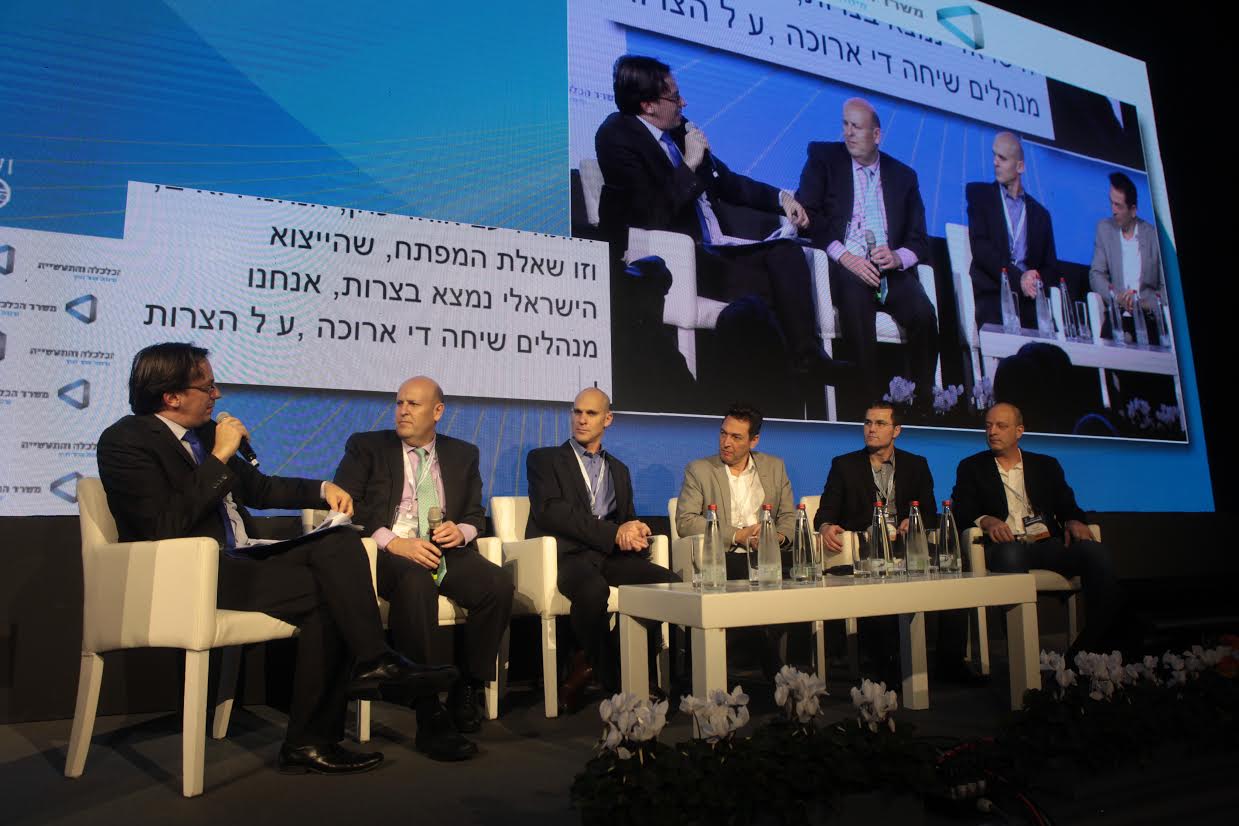 "BUSINESS OPPORTUNITIES IN EMERGING MARKETS": THE FOREIGN TRADE ADMINISTRATION AT THE ISRAELI MINISTRY OF ECONOMY AND INDUSTRY HOLDS 2nd ANNUAL CONFERENCE



The second annual Foreign Trade Conference hosted by the Foreign Trade Administration at the Ministry of Economy and Industry was held today in Tel Aviv, with the theme: "Business Opportunities in Emerging Markets."
"Exports are the engine driving the economy," said Ohad Cohen, Head of the Foreign Trade Administration at the Israeli Ministry of Economy and Industry, who opened the event. "In addition to exports, we are focusing on emerging markets. The leading economies of Europe and the U.S. are still very significant, but there are also new awakening lions, such as Indonesia."
Cohen also commented on the recent slowdown in export activities. "The reason for the slowdown in exports is, first and foremost, that there are not enough new exporters entering the market and we are trying to fix this in three ways: by expanding exports by 50% to $135 billion, by widening the variety of exports, and by helping Israeli companies penetrate new markets."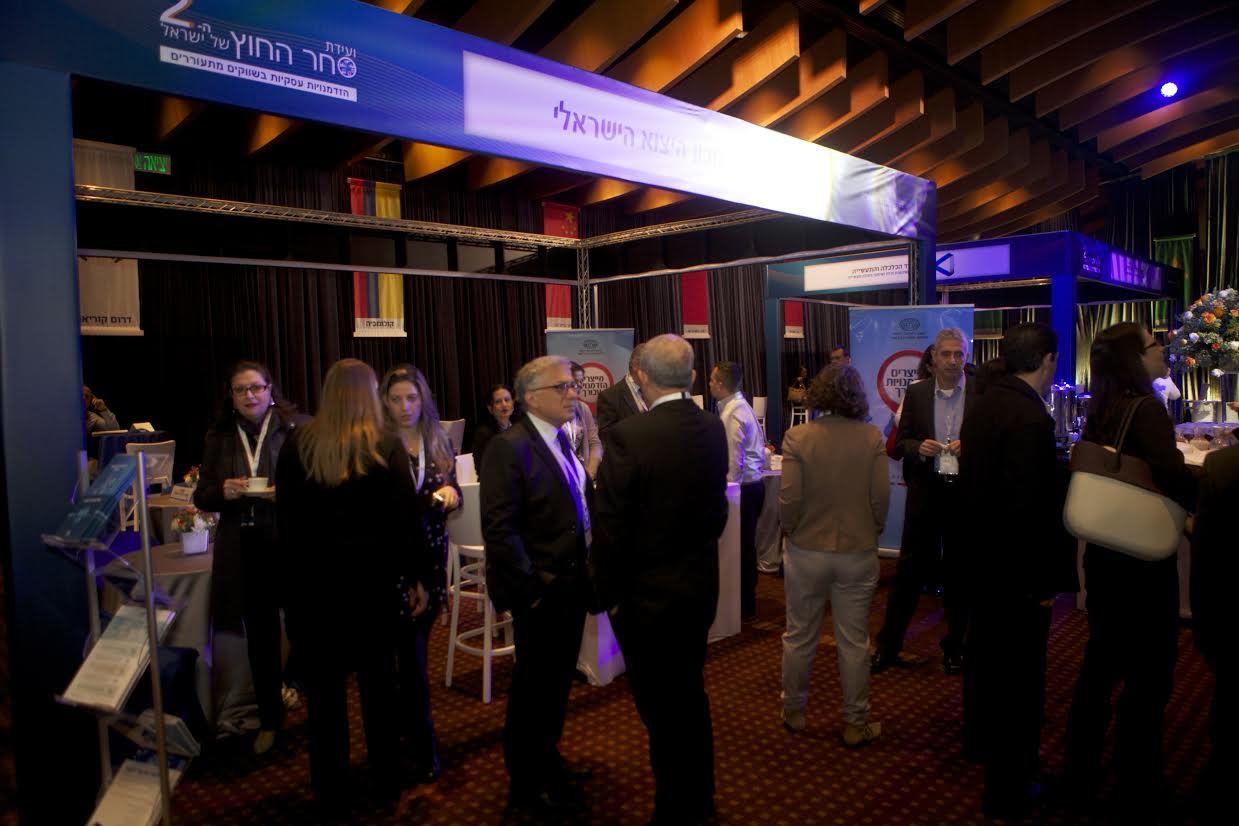 "We are not only troubled by the growth rate in exports, but also by the fact that over the past decade, there has been a worrying concentration, both in target markets and in the number of exporters themselves," Amit Lang, Director General of the Israeli Ministry of Economy and Industry, told conference participants during his opening remarks. "To counter this phenomenon, we are expanding our geographical presence in Asia -- so for example, we've increased the number of economic attaches there, which we're doing in Latin America as well, and we want to increase our support for exports in these areas. In addition, we want to enlarge our funds for providing aid to exporters. Our 2016 budget for this is larger than our 2014/2015 budget."
Alzbeta Klein, Global Co-Head, IFC Investment Fund of the World Bank Group, also participated in the conference, signing an agreement between the International Finance Corporation of the World Bank and the State of Israel: "I'm delighted to be here today to sign the agreement between Israel and the International Finance Corporation for a very exciting program called TechEmerge," said Klein. "We are looking at companies from Israel and elsewhere to be able to bring their technology to where it is needed most – emerging markets where there is an opportunity, where there is a scale and where there is a chance to do something which hasn't been done before."
The keynote speaker at the conference was Abby Joseph Cohen, President of the Global Markets Institute and Senior Investment Strategist at Goldman Sachs. Joseph Cohen presented an overview of global economic trends and their influence on the economies of the U.S., Israel and the world in general.
Joseph Cohen praised Israel's position regarding R&D funding: "Which countries are at the top in terms of spending on R&D as a percentage of GDP? Israel is number one. One of the things that is so clear is that in countries where there is an economic policy to grow by being well educated and have sophisticated technology, these countries are doing well in the global community. One other area in which Israel excels is the following: researchers. People in science and technology as a percentage of population - Israel is number one. There is an enormous investment not just in equipment, not just in so-called basic research, but also an investment in people."
Economic attachés from the Foreign Trade Administration posted in markets such as China, India, Brazil and others also presented Israeli exporters and investors with opportunities to increase their activities and penetrate new markets. These economic emissaries, situated in key trade centers around the world, help exporters and Israeli business entities break into new markets and locate international investments. At the conference, the attachés met with businesspeople, entrepreneurs and exporters interested in penetrating foreign markets or identifying new avenues of export.
Other participants at the conference included Ms. Yuan Zhou, Senior Vice President of the Credit Management Corporation Creditease, China; Mr. Andile Khumalo, Chief Investment Officer at MSG Afrika Investment Holdings; Mr. Marcos Holanda, President of the Bank for the Development of Northeast Brazil and Tzahi Malah, CEO of Ashra, Israel Foreign Trade Risks Insurance Corporation Ltd., as well as other senior executives from leading companies.
Photo: Shmulik Solomon