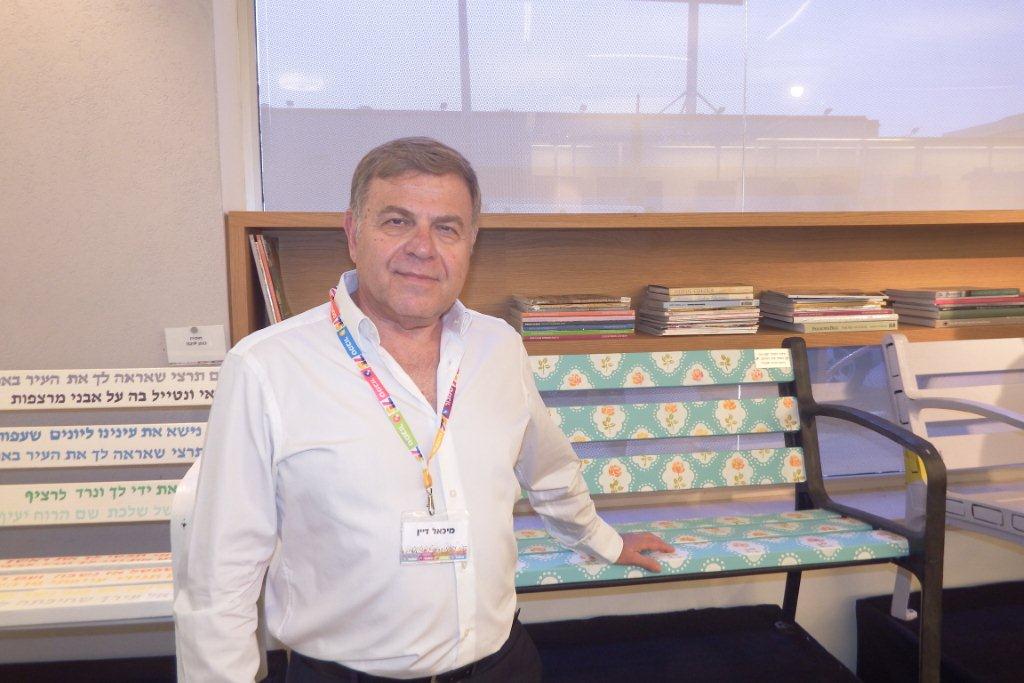 Tambour, the leading paint company in Israel, opens the paint season 2014 with complete solutions in the world of construction and development of the category by education in the market of products with upgraded benefits
Michael Dayan, Tambour Company's CEO, said: "Tambour Company has grown in 63% in the last 5 years, and continues developing and bringing to the customers the next product that will provide them with the perfect and complete solution in the world of construction. The entrance to the worlds of content, which complements the world of paint, is part of our business and marketing strategy from the entrance of Tambour in the field of construction products and plaster plates, up to the addition of products with added values."
Tambour opens the paint season 2014 with a consumer strategy of market increase, which focuses in the education in the market of products with upgraded benefits in the solutions for houses, with sales increase of 8% in 2013 in the local market, and aspiration to cross promptly the milliard NIS threshold and provide product innovation next Passover.
Paint market in the coming Passover:
Passover is a significant marking point in the upgrade and painting of the house. In the survey of painting plans conducted by Tambour, it turns out that 52% of the population intends to paint or repair their houses for Passover. In Jerusalem, Haifa and the north of Israel over 75% of the population intends to paint their houses for Passover.
Product innovation - functional benefits:
The paint market in the world in general and in USA in particular, is a developed one, in which there is a demand for products with functional benefits, besides the basic need for long-lasting durable paint. Now, Tambour is investing in the education of the Israeli market about upgraded products:
· Supercryl Clean - quality paint from the Supercryl series, easily washable; enables cleaning stains from walls frequently, easily and quickly.
· Supercryl Super Mat - Tambour has invested significant development resources to achieve quality upgrade in its products, and launches the next generation of Supercryl series products – the paint with the best surface covering in the market (enables painting of larger surface using the same amount of paint – 13 m2 per liter! 20% more than the other products), and with the best concealment capability.
· Cholit (חולית) - new effect among Tambour's effect series, which gently introduces nature into the house and provides a look of beach sand to indoor walls. It is provided in two finishes (mat and shining mat) and ten shades, for suiting the taste of the Israeli public, which prefers "50 shades of white". This effect enables a real upgrade with delicate look.
Photo Shuka Cohen