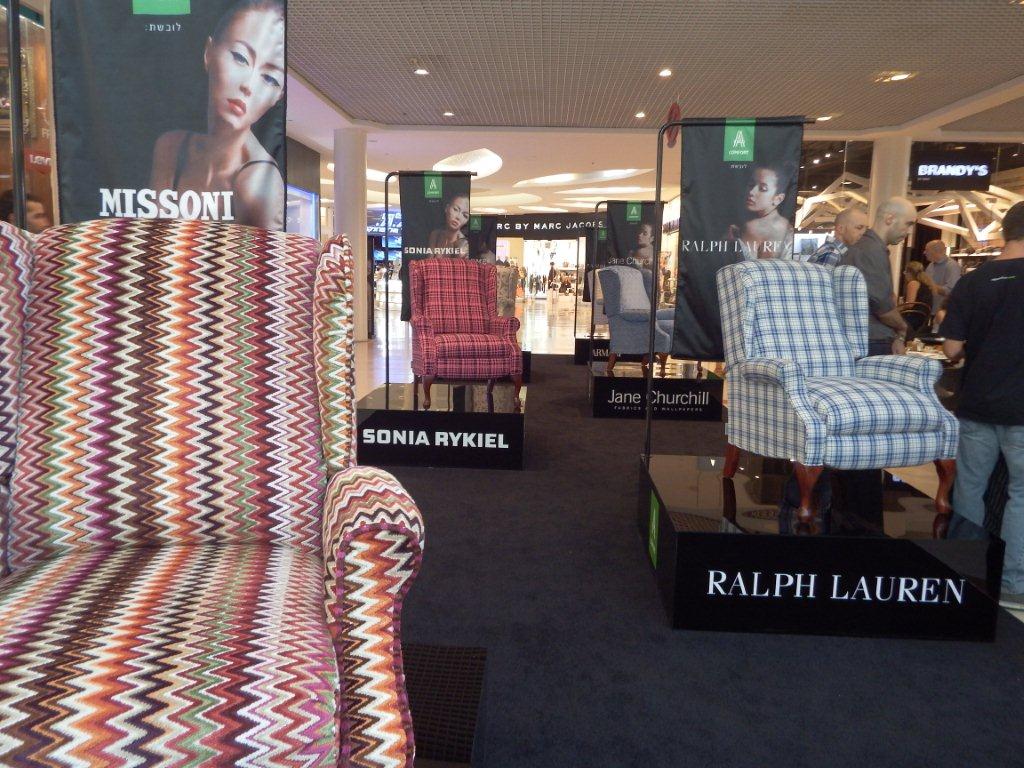 American Comfort presents: Designed comfort for home
American Comfort launches a line of fabrics of top designers for home TV arm chairs
Hermes, Missoni, Armani, Ralph Lauren, Sonia Rykiel, and more.
American Comfort arm chairs are manufactured using advance technology and offer quality of life, comfort and pampering.
Roni Schwartz, Aminach Group's CEO, said: the variety of the designer fabrics provide design upgrade to the comfortable and pampering arm chairs of American Comfort. If in the past, selection was made between design and comfort, today, design and comfort can be combined with no compromise. The line of fabrics arrives from the leading designers in their fields, and fit the different design styles".
American Comfort launches a line of fabrics of top designers, for the design of a line of home TV arm chairs of the Hampton model. This model is designed in a circular classic line that does not get out of fashion, and has accessories that provide an advanced multi-position mechanism. Besides comfort, the designed arm chairs add an interesting and special look to every space and style. The arm chair price starts at 6,900 NIS (depending on the designer).
Eran Guri, American Comfort home designer, said: "The modern Israeli home is changing in accordance with an updated lifestyle influenced by the world new trends. The consciousness to design and aesthetics is at its top, synergy and fitness are the name of the game, and one of the dominant changes is the partial erasure of the limits between fashion and product design. In this process we actually define anew the concept of home dressing, fit the newest word in haute couture to the product, and sew suits of fabrics designed by top designers to the TV arm chairs that the Israeli clients like so much".
Photo Silvia G Golan