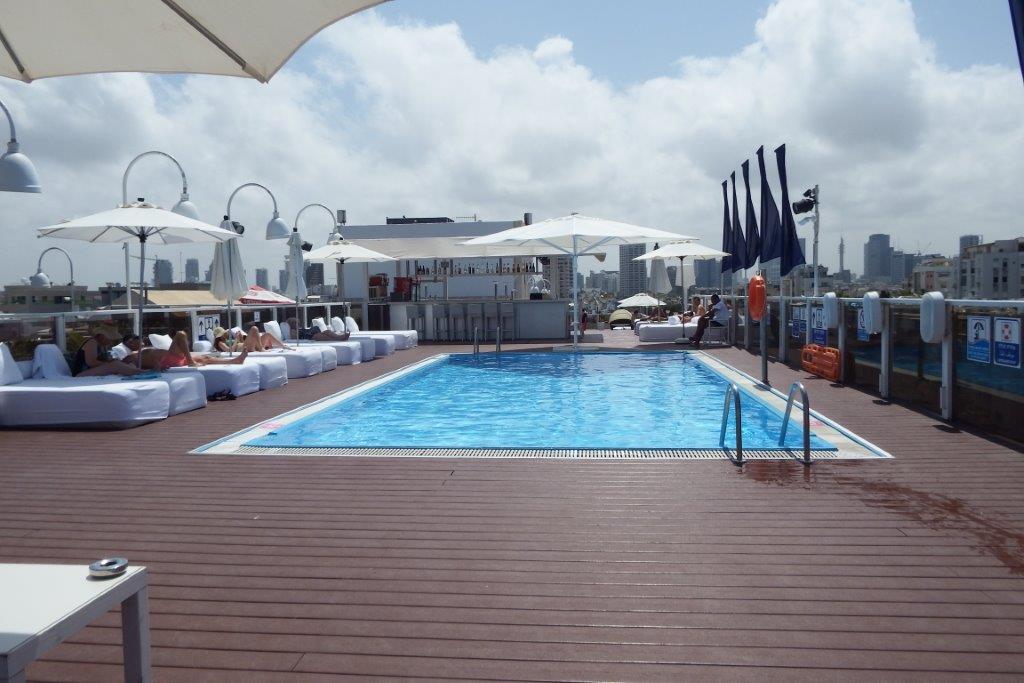 The Marina Tel-Aviv non-smoking hotel is perfectly located on the shore line, right in the heart of the city's seaside boardwalk and the marina. Its unique location provides a relaxing experience with great accessibility to the city's business leisure and cultural center.
Throughout the hotel the guest find a variety of artwork by well-known Israeli and International artists that are part of the Dubi Shiff Collection, which includes more than 300 paintings and drawings. The paintings are exhibited in all the hotel public areas and rooms.
The Marina Business center and amenities is especially tailored for our corporate guests.
The lounge offers meeting areas in a peaceful atmosphere, dynamic business surrounding with computers, wireless internet access, copying machine, fax, office services and daily newspapers and magazines.
Light snacks as well as hot and cold beverages are served.
The roof top swimming pool is surrounded by a magnificent view of the blue Mediterranean Sea, the marina and the sky line of Tel Aviv, decorated with wooden decks for sun tan and relaxation. It is perfect also for different events.
Exclusive bar serving snacks and light refreshments.
The pool opens during summer months only.
Lobby bar with direct access to the Tel Aviv promenade beach and the marina. A place to gather with friends and enjoy light dairy meals, hot and cold drinks and alcohol beverages.
Free WIFI.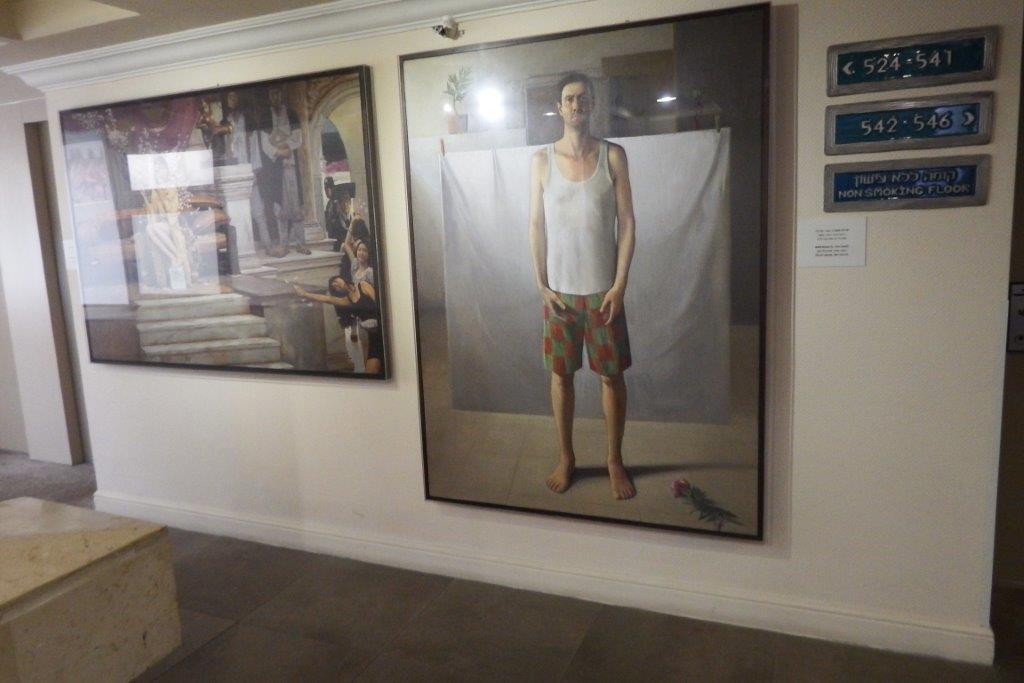 Parking is available at an additional charge.
For observant guests we have Synagogue, Sefer Tora and Shabbat Elevator.
From intimate gatherings to grand occasions, seven multi-purpose modern meeting rooms, from 15-200 participants, offering flexibility in capacity and configuration.
For business or pleasure, Marina's experienced team will happily coordinate the meeting or event to ensure ultimate success.
Choice from 86 Club Rooms, 9 Club Family Rooms, 44 Superior Rooms, 2 Superior Rooms for the disabled, 8 Superior Family Rooms, 6 Suites and one Presidential Suite.
Address: 167 Hayarkon st., Tel Aviv 61032
Website: www.Marina-telaviv.com
E-mail :This email address is being protected from spambots. You need JavaScript enabled to view it.
Tel: 03- 5211777
Fax: 03- 5211772
Photos Silvia Golan