Sweden, Ikea, Eurovision – a Winning Combination.
The Swedish Ambassador to Israel, His Excellency Carl Magnus Nesser and his charming wife Maria hosted an unusual party at their Herzlia residence last night, with a double celebration: first, to honor the winner of the 2015 Eurovision concert, Swedish singer, entertainer and TV host, Måns Zelmerlöw, who was visiting Israel, and secondly to announce the launch of the 2016 Ikea catalog. Ikea, in case you are unaware, is an international Swedish company with a major presence in Israel with three huge store locations. The catalog launch was perfectly timed to match the launch worldwide (no less than 213,000,000 copies) with about 1,700,000 copies in Israel alone (in Hebrew of course, perfectly attuned to international and local markets.)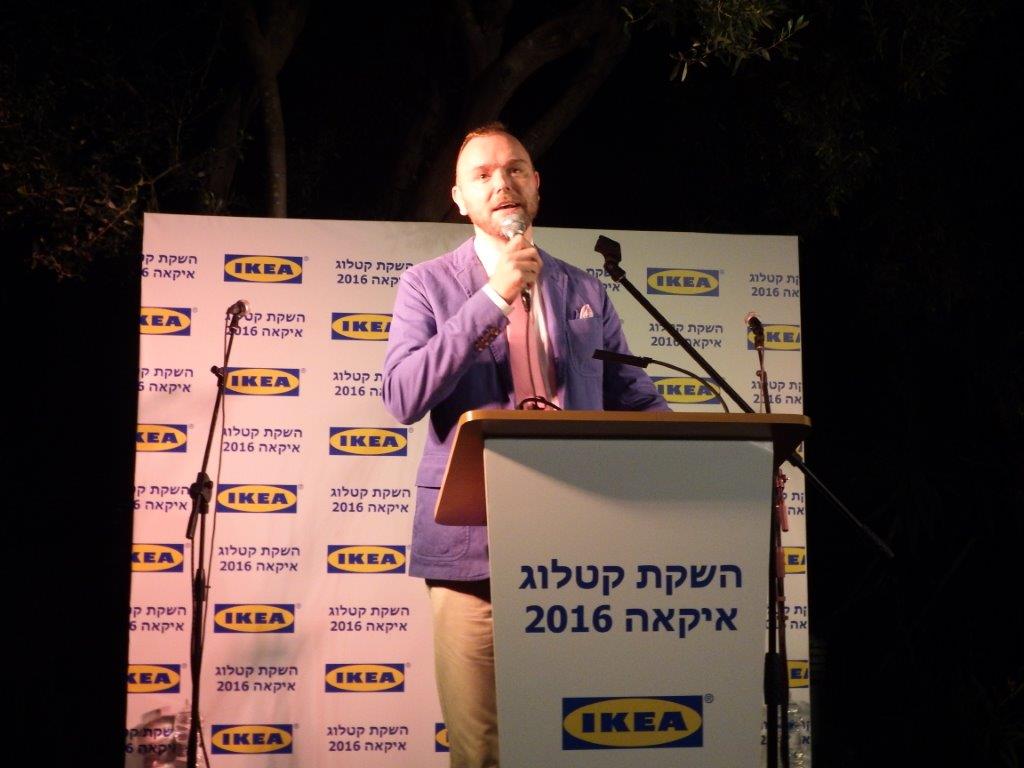 The guest list was long – and interesting. In his brief welcoming address to the assembly, the Ambassador mentioned that the "Swedish Embassy had never been as popular as this evening", and that many people who asked for invitations had to be turned away. Shuki Koblenz, CEO of Ikea Israel and co-host of the event also addressed the guests. "Ikea is one of the most powerful Swedish brands in Israel", he said. He gave a brief overview of Ikea and the services and locations in Israel, referring to the new 326-page catalog as a guide.
Among the guests: Itzhak Aberkohen, CEO of the giant Supersol ("Shufrasal") supermarket chain; David Castel, Consul General of Sweden in Haifa; Doron Sapir, CEO of CAL – Israel Credit Cards Ltd.; Nira Awad, Israeli finalist in the 2009 Eurovision contest; Svika Pick, who in 1998 wrote the song "Diva", performed by Dana International, who won the Eurovision Song Contest that year; and many other VIPs of Israeli industry, the media and entertainment. (It is interesting to note that Pick was also asked to write songs for contestants from other countries, including the Ukraine, Belarus and Georgia.) Guests mingled inside and outside the elegant residence, enjoying a delicious buffet and a selection of beverages.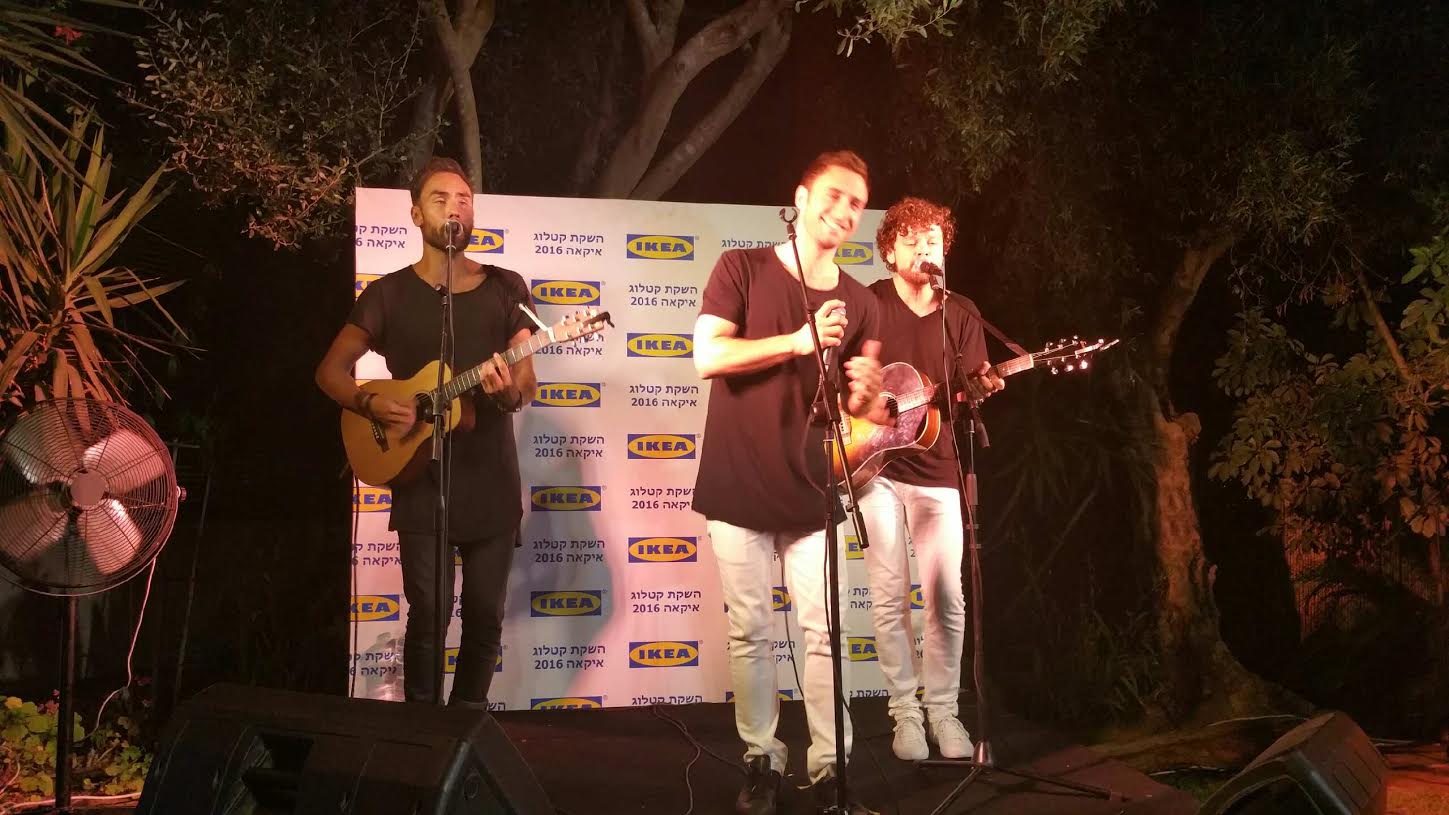 Sweden has won the Eurovision contest seven times, a record matched by only one other country – Ireland. Sweden's first and perhaps most famous winners were the "ABBA" (ᗅᗺᗷᗅ) group in 1974. However, Måns Zelmerlöw's popularity seems destined to match. His performance of five hits last night, including the winning Eurovision song "Heroes", was met with an astonishing audience response. No doubt his charming personality (in fluent, unaccented English) added to his appeal.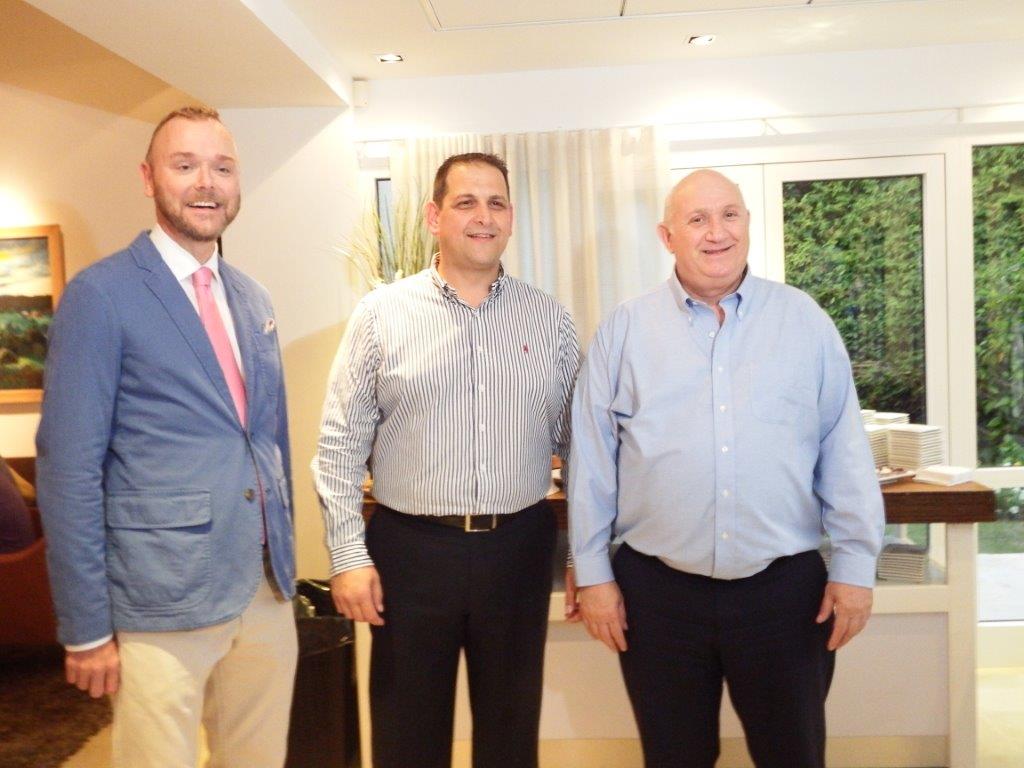 Tiny Israel has not been unappreciated at the Eurovision contest, with three winning songs and many other results in the top echelons. The event has been hosted twice in Jerusalem (for several reasons Israel was unable to host the event after the 3rd win.)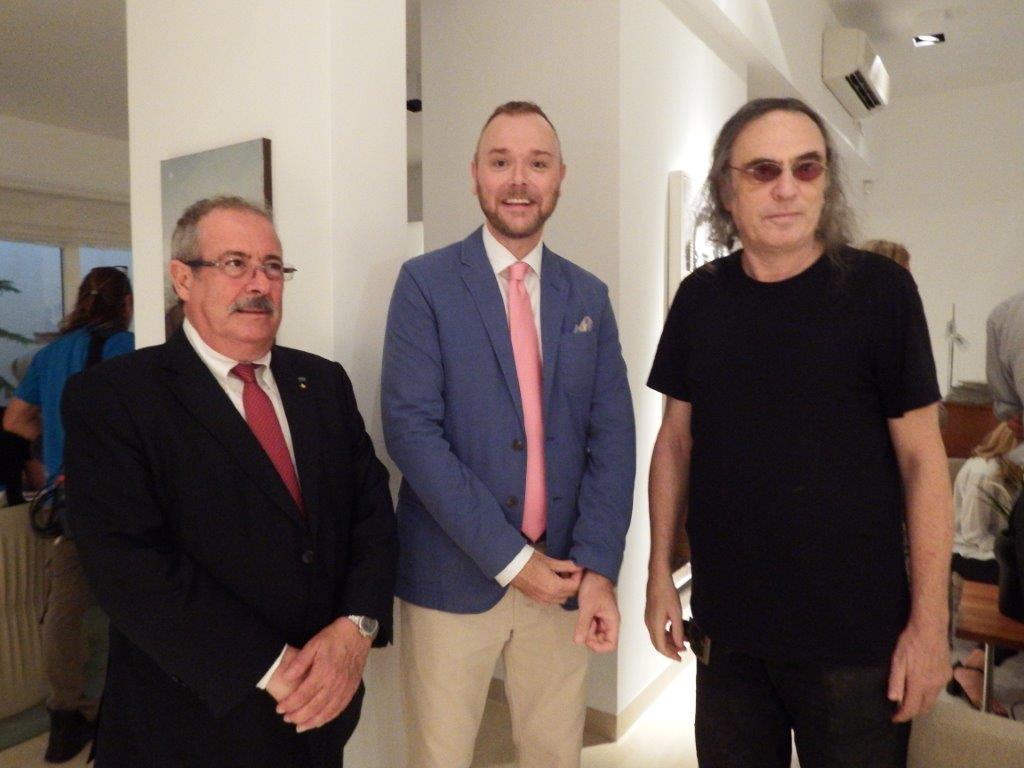 The Ikea concept of hosting the Swedish winner as a parallel to the other Swedish winner – Ikea – seems to have paid off. Both are popular and successful Swedish icons. What better reason to multiply success than to use both? It is a powerful recognition of Israel's importance that on the occasion of the Ikea magazine 2016 launch, the much-in-demand Swedish performer appeared in Israel, of all countries.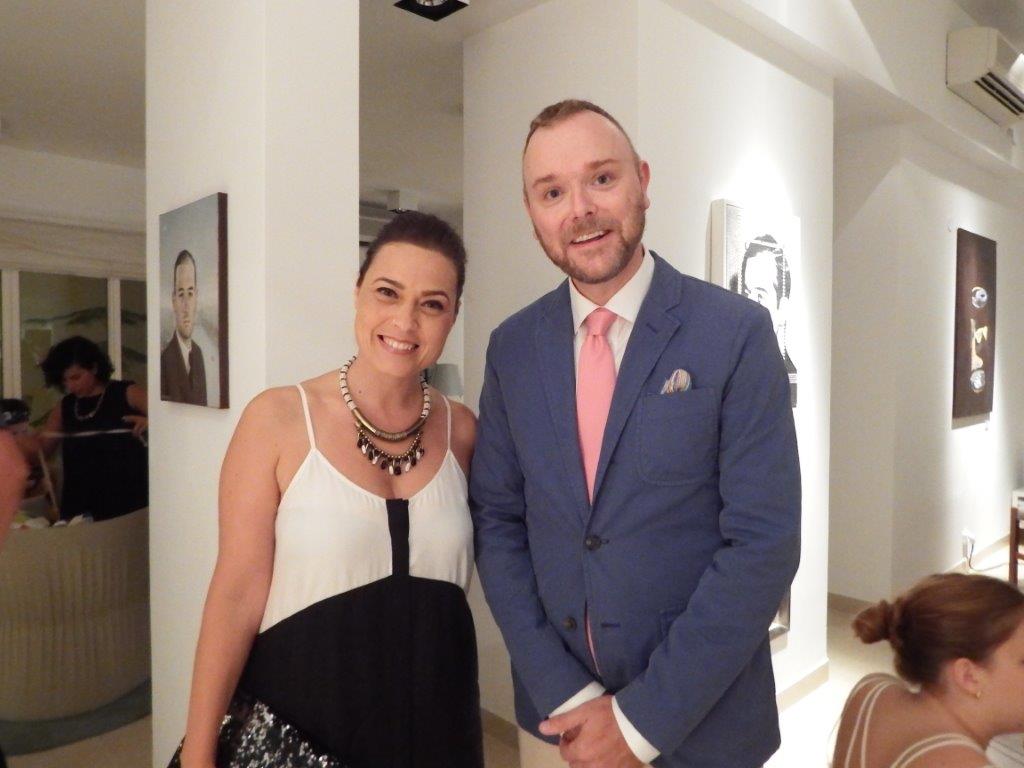 Photos : Silvia G. Golan