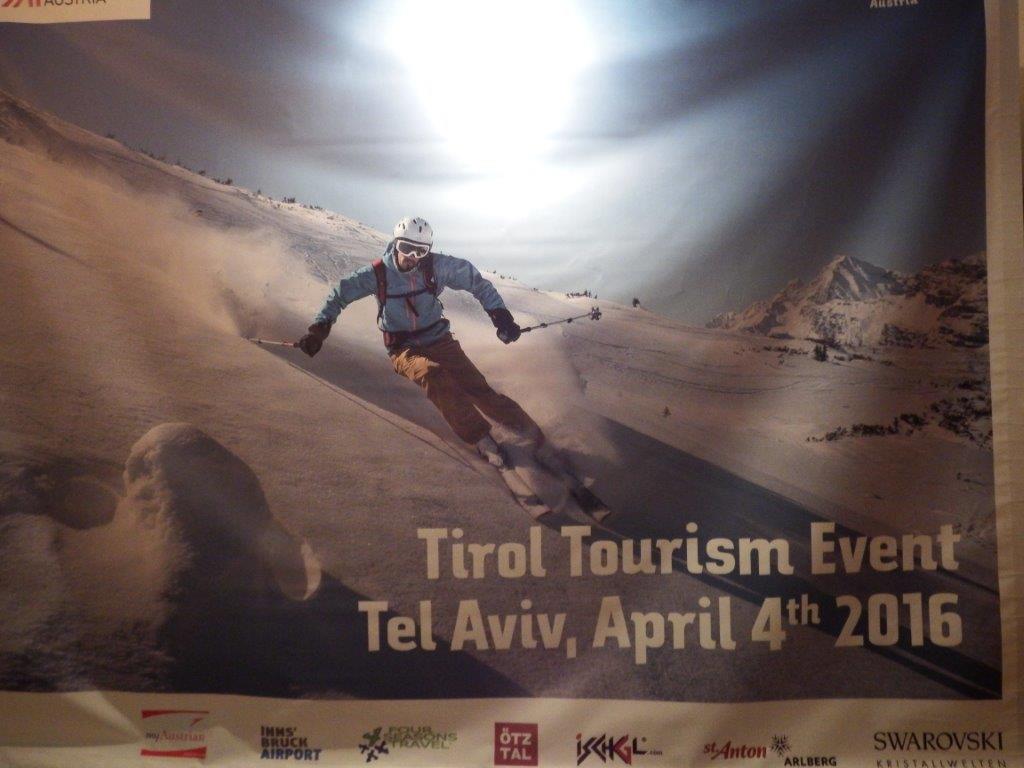 Austria :Travel, Tourism and Tirol.
On Monday evening tourism professionals gathered at the charming residence of His Excellency Martin Weiss, Ambassador of Austria to the State of Israel, where he and his wife Suzy hosted a cocktail reception in honor of emissaries from the Tirol Region of Austria. The group was in Israel to promote the region as an attractive tourist destination for the locals. Israelis are known as inveterate travelers, who do more business and pleasure trips annually, per capita, than any other nation in the world.
Beautiful posters of the region attracted almost as much attention as the guests. Nevertheless, the Austrians chatted amicably with the Israeli counterparts while everyone enjoyed the relaxed atmosphere and delicious refreshments. It was not all "fun" for the visitors, who that same afternoon had met with other tourism officials for a working seminar at a Tel Aviv hotel.
Among the guests were Moni Barr (Domicar), Aviva Lavi (El Al), Ofer Adler (B.D. Graiver), Wilma Himmelfreundpointer (Austria-St. Anton), Maritta Jungmann (Austria-Ischgl), Guenther Schabhuettl (Commercial Counsellor, Austrian Embassy), Michael Eiter (Austria-Swarovski Tourism), Ben Segenreich (Austria-media specialist), Holger Gassler (Austria-Tirol Tourism Board), Silvia Golan (LatinaMediaGroup & diplomacy.co.il), Yigal Ravid (Israeli radio & TV presenter), Rolf Kohler (Austrian Airways Manager, Israel), Marina Kaplon Digmi (Stern Ariely PR), and more.
Tirol – here we come.