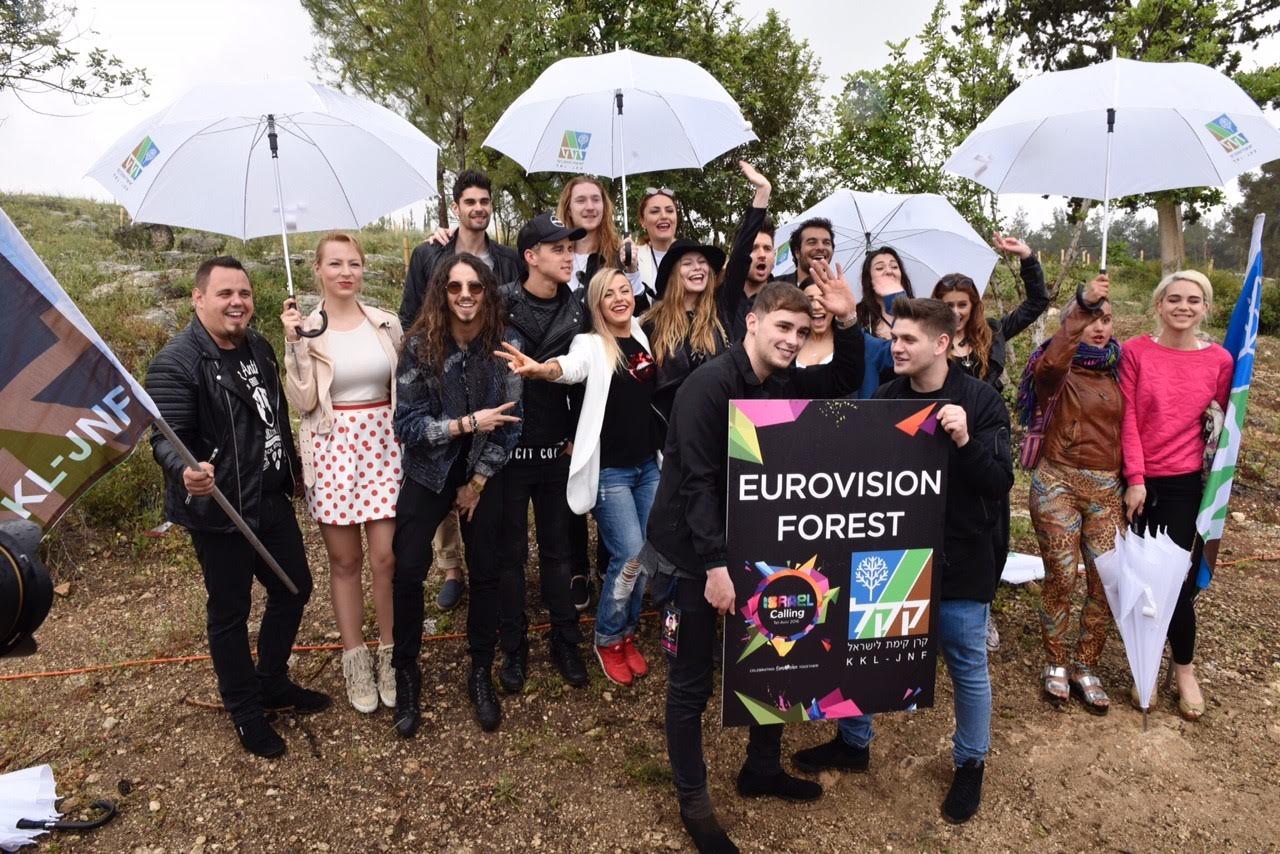 KKL-JNF hosts "Israel Calling" - Celebrating Eurovision together - Planting a tree with KKL-JNF
KKL-JNF hosts "Israel Calling" - Celebrating Eurovision together

For the first time in Israel: Eurovision artists from all over Europe attended in a unique promo event on April 12th, 2016 in which they planted trees in KKL-JNF's Tzora forest.
Mr. Danny Atar, KKL-JNF World Chairman: "The current visit by leading artists from Europe will connect diverse musical talents to Israel's rich nature thus promoting cooperation and fellowship between various Nationalities and cultures over common ideals – Nature and musical art are entwined.

KKL-JNF is Israel's largest green organization, with a well established reputation around the world. We believe that through common grounds, which nature and music represent so well, we can communicate more aspects of the country of Israel".
Photo Credit: Avi Hayun, KKL-JNF Photo Archive.

Photo Caption: Eurovision contenders at KKL-JNF President's Forest in Tzora Forest shouting: TREES!

Video clip from the event: https://youtu.be/BmVglreAnQQ