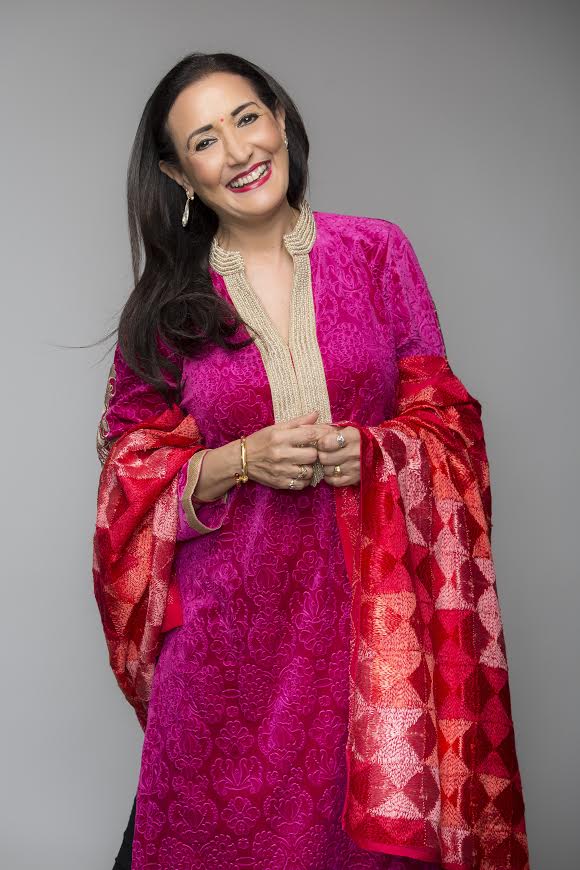 "Ethnic food" has been given a bad name in certain parts of the world, where faux-chefs do the wrong things to the wrong foods in the wrong places. Fortunately, Reena Pushkarna, owner, founder and hands-on manager of the Tandoori chain in Israel (actually only two restaurants today) does everything right.
When you go to Tandoori in Herzlia Pituach (so convenient for the diplomatic corps!) hope that Reena will have time to chat, even briefly. Her delightful personality is enchanting, adding to the authenticity of the dining experience. The restaurant is attractive, the service is "Indian" (read: polite and deferential), the menu (Hebrew and English) clear and explanatory, but most of all, the dishes are authentic and delicious, with choices for everyone.
Of course Israel has its own ethnic food, some very very good, so one might puzzle over why anyone would want to dine Indian in Israel. There comes a time when hummus and falafel and kebab – no matter how good – need a rest. There comes a time when another Italian or Thai or Turkish meal doesn't sound like fun. Indian food, properly prepared and served authentically, is attractive, delicious and different. Besides the fact that Israelis travel to India in droves and when they return they ache for another good curry or whatever, there are many Indian, Singaporean and Sri Lankan diplomats, consular staff and other diplomats who yearn for those tastes and aromas – not to mention tourists who have the urge to try other ethnic styles, and who find Tandoori the perfect answer.
Tandoori was founded some 33 years ago. As Reena tells it, when she opened her first (then) vegetarian restaurant "… to Israelis, vegetarian meant a tomato, a cucumber, a carrot and maybe a few lettuce leaves ... Indian vegetarian cuisine was too exotic back then". Today at Tandoori, besides the selections of dishes than include fish, lamb and chicken and even beef, there is a wide offering of vegetarian and vegan dishes, redolent of the fragrant spices that so perfectly define Indian culinary specialties. And beyond vegan, the restaurants also offer dishes (probably by advance notice) that adhere to the stringent delineations of people who obey the principles of Jainism. Needless to say celiac sufferers will also find wheat-free dishes to accommodate their dietary limitations.
Afraid of hot spicy foods? Don't be. At Tandoori they can accommodate all tastes, from mild to wild. Also remember, the waiters will usually suggest packing up what you do not finish (the dishes are very generous) as take-aways for tomorrow's lunch – a grand idea.
If words like masala, kulcha, pilaff, biryani, curry, tikka, somosa and kulfi make your mouth water, or even if they don't, a meal at Tandoori is a whole new experience. We had dinner at the Herzlia branch and cannot wait to go back.
http://www.tandoori.co.il/ SITE
https://www.facebook.com/tandoori.il/ FACEBOOK
Address
Zamenhof Street Tel Aviv 2
Tel 03-6296185

Herzliya, 32 Maskit Street
Tel 09-9546702