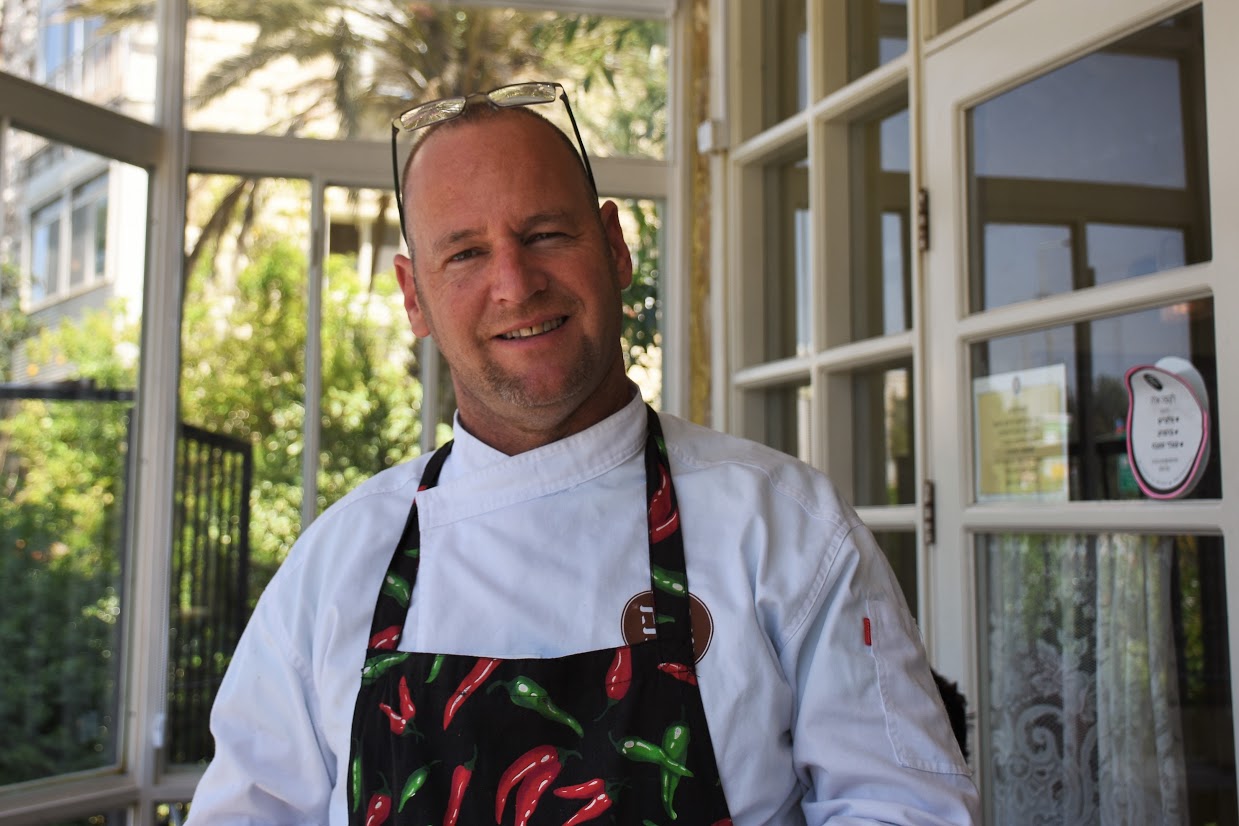 Café Ella, one of Jerusalem's most charming eateries
Café Ella, located a few steps away from the shops on Jerusalem's busy Herzog St., but high enough off the road to offer people a quiet place to meet, to take time out from the bustle of everyday life and enjoy coffee or a meal. On April 17th2016, Shirley and I visited Café Ella at noon. The charming establishment, with its air of tranquillity (no noisy music) and European look, was already quite busy. Opened four and a half years ago by Avichai van Levin, the café is kosher and offers some interesting and nutritious dairy meals. Van Levin, there to help and see that all runs smoothly, joined us at a table on the balcony. "I have always worked with food" said the gently-spoken restaurateur. "At age 15 I began to work in various Jerusalem restaurants, starting with dishwashing, then learning kitchen skills and eventually working as a waiter. After my army service I travelled to the USA, where, for some years, I worked in a large New Jersey restaurant that also catered events. I learned a lot about the profession there." Making for a family atmosphere at Café Ella, van Levin's sister Hefzi also works there; we found her most attentive. The café takes its name from van Levin's daughter, Ella. "So, you see, my heart is in this place", the owner added.
What kind of food does Café Ella serve? Italian, French, Israeli and a combination of all, fish and fresh pasta. All the dips, pickles and sauces are prepared in the kitchen, as are the cakes, biscuits and desserts. Van Levin lays emphasis on the importance of careful preparation and on the fact that the food must be tasty. The menu changes every year. "But we do have a fixed menu, which guides us in our daily preparation. We also have specials; when it comes to those, our chef Roy has carte blanche from me; I never limit him, even if he wants to create a dish using expensive ingredients. This spontaneity is important as it adds interest to his job and to what we offer our clients; profit is of secondary importance." In summer, Cafe Ella offers cold soups, such as iced cucumber- or tomato soup, also more salads and fruit; in winter, there are hot soups and more substantial dishes, "which is what we need in cold weather". I asked Avichai whether Café Ella does catering. He said they do not cater large events, but if clients request some dishes for small celebrations, he will oblige.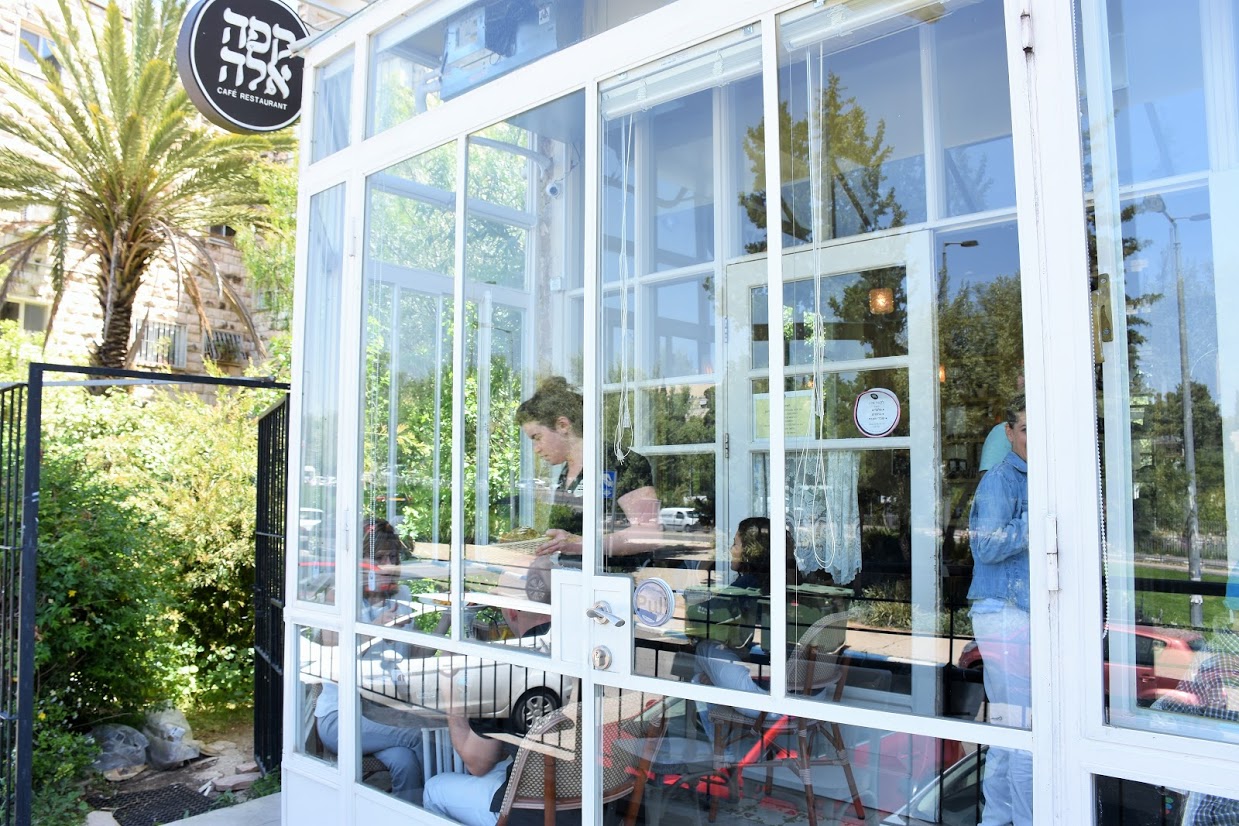 For those going out for a special breakfast, the café opens at 7 a.m. and, because Israelis are so keen on their breakfast, they can order from the breakfast menu up to 4 p.m.! Breakfast at Café Ella offers a number of options – for one or two people; for those whose appetite is smaller, there is a "quick" breakfast consisting of a bruschetta roll with cream cheese, salmon, scrambled egg, a small dish of muesli and coffee. Chef's Morning for two, on the other hand, is more comprehensive and includes special cheeses, Teller bread and more treats.
I asked the owner to mention some of what he considers to be the restaurant's more unique dishes. He thought for a moment. "Perhaps… beetroot filled with cheeses in a spinach sauce, fish we cook in our stone oven and risotto with asparagus and mushrooms, to mention a few." Shirley and I relished every bite of the beetroot dish Hefzi brought us, the tasty polenta with asparagus and mushrooms, as well as he fresh, crunchy focaccia served with pesto-, tapenade- and sun-dried tomato dips. We rounded off our meal with a delicate pear-and-almond tart.
Café Ella, 69 Herzog St., Jerusalem