Retro pancake big opening
'Retro pancake' restaurant in Rishon Lezion is expanding and opening another branch in 'Kfar Saba Green Mall'
The Family Pancake network reaches the Sharon region, bringing the familiar and beloved dishes, including a variety of sweet and savory pancakes, gluten free and vegan dishes.
The menu includes sweet and savory pancakes, salads and toasts. Such as "White Night" - Warm white nougat cream, chocolate syrup, chocolate pearls and white chocolate topped pancake.

"strudel Pancake" served with apples , pastry cream , raisins , walnuts , crumble and vanilla ice cream , this dish also comes in gluten free and vegan versions.

Salted Pancakes with tahini, chickpeas, fried onions, fried eggplant and hard-boiled egg.
The price range moves between 22-48 shekels per portion, Including The "Retro Pancake luxurious Dutch Breakfast" which offers 4 mini pancakes, Kesten bread, salad, two eggs with a side dish, dips, hot and cold drinks. An alcohol menu of beers and liquor is also available.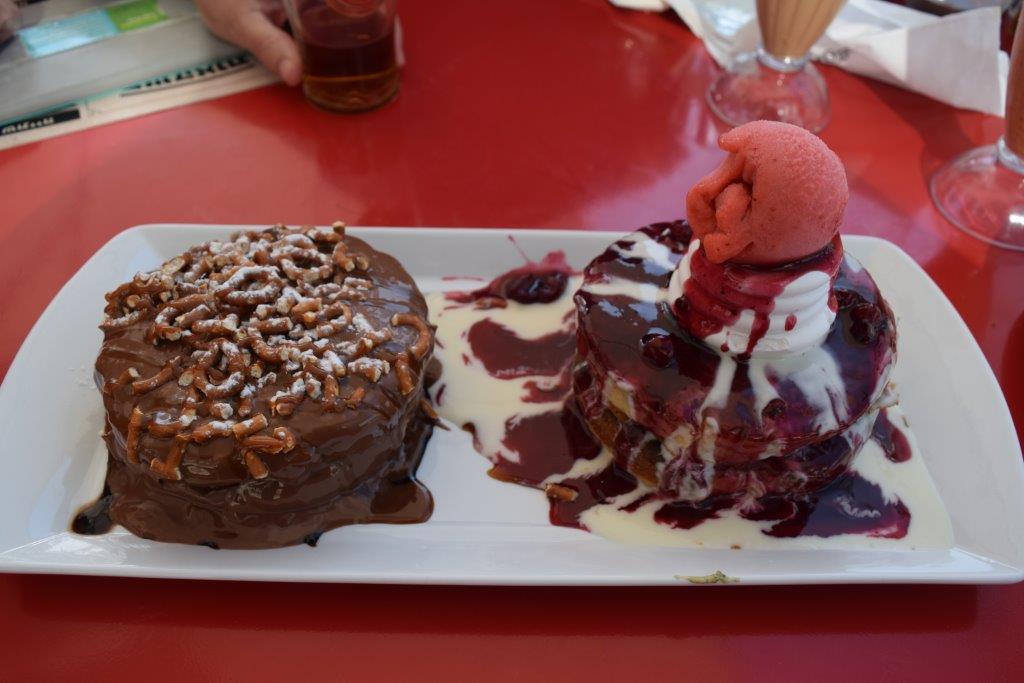 Like the restaurant in Rishon Letzion the one in Kfar Saba has a unique retro décor that gives the feeling of an authentic American diner. With musical instruments hanging from the ceiling, old newspaper clippings, photographs and rare collectibles such as music machines, accordions, trumpets, radio and more.
Live music shows are playing every Tuesday and Friday afternoon until night
"We are pleased to come to Kfar Saba and bring with us the music, the atmosphere and of course our pancakes", says Doron Schwartz, owner of Retro pancake.
Photo Silvia Golan