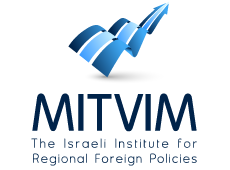 The Mitvim Institute and GPoT Center
July 2016
On June 27th, Israel and Turkey officially announced that they have reached a rapprochement deal, ending the diplomatic crisis between them.
Discussions focused on producing recommendations for a successful reconciliation process, and on mapping possible implications of the Israel-Turkey deal on regional dynamics, the Gaza Strip, and the
Israeli-Palestinian peace process.
Following the meeting in Istanbul, the Mitvim Institute and GPoT Center have published a joint policy brief, "
Policy Recommendations for Israel-Turkey Reconciliation
," which delineates a number of steps that both countries should take in order to ensure a successful reconciliation process.
For more information about the policy dialogue in Istanbul:
______________________
Head of the Institute
Mitvim - The Israeli Institute for Regional Foreign Policies
11 Tuval St., Ramat Gan 525226, Israel