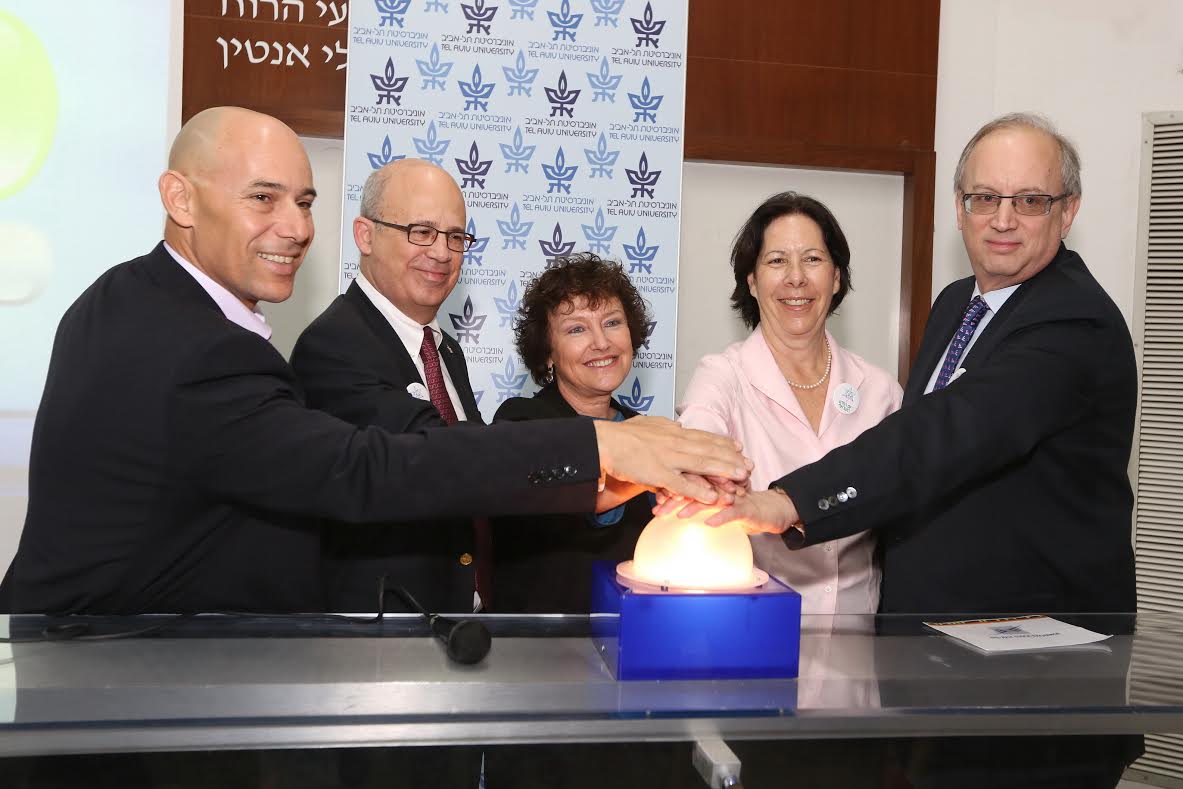 The opening day ceremony of the Stock Exchange took place on Wednesday, March 26, in Aviv University, in occasion of the National Science Day, with the presence of the Governor of the Central Bank of Israel, Dr. Karnit Flug, the Stock Exchange General Manager, Mr. Yossi Beinart, the Stock Exchange Chairman Substitute, Dr. Ron Malka, General Manager of the Science and Technology Ministry, lawyer Bina Bar-On, and Tel Aviv University President, Prof Joseph Klafter
The opening day ceremony of the Stock Exchange took place on Wednesday, March 26, in Aviv University, in occasion of the National Science Day, with the initiative of the Science and Technology Ministry
The event was opened by the Stock Exchange General Manager, Mr. Yossi Beinart, who said: "There is great importance in strengthening the connection between science, technology, industry and financial market. This connection contributes to the to the innovation processes that serve as important sources to advancement and economic growth. The encouragement of the connection between science, technology and industry enables developments that can serve as basis for implementable ideas in industry, for production that will improve the living conditions and to economic growth for the benefit of all. The financial and stock markets are significant factors in these processes".
The Tel Aviv University President, Prof Joseph Klafter, said: "The rising of awareness to science in this day can encourage youngsters to study different science disciplines. This science day will enable a glance to break-thru researches conducted in universities. The university is a huge start-up of creativity and innovative ideas". Prof Joseph Klafter also indicated that "science shapes all aspects of our lives, from security to medicine. We live in a fascinating period of accelerated scientific development, where technologies and scientific developments reach massive use with unprecedented speed".
The Governor of the Central Bank of Israel, Dr. Karnit Flug, surveyed the payment means in the market. She enumerated the layers that compose this "tubing" in the financial system, and explained the roles of the Central Bank in the regularization and protection of the payment and clearing systems. Then, she enumerated the different means of payment - the traditional ones, based on paper, and the new ones, based on technology - and described the advantages and disadvantages of each.
Dr. Flug then noted: "The Central Bank of Israel promoted reforms and steps intended to make the new means of payments easier and safer. Among these: development of a payment system for immediate clearing called Real Time Gross Settlement (RTGS), joining to the CLS international system, payment system law and improvement of the different clearing systems. In addition, the Locker committee, which is expected to publish her conclusions soon, will encourage the increase of the use of electronic payment means".
Photo: Open University of Tel Aviv Stock Exchange. Left to right: Exchange CEO, Mr. Yossi Beinart, CEO of the Ministry of Science Bina Bar - On, Governor of the Bank of Israel, Dr. Karnit Flug, president of Tel Aviv University, Prof. Joseph Klafter and Deputy Chairman Exchange Dr. Ron Malka
Photo: Kobi Kantor