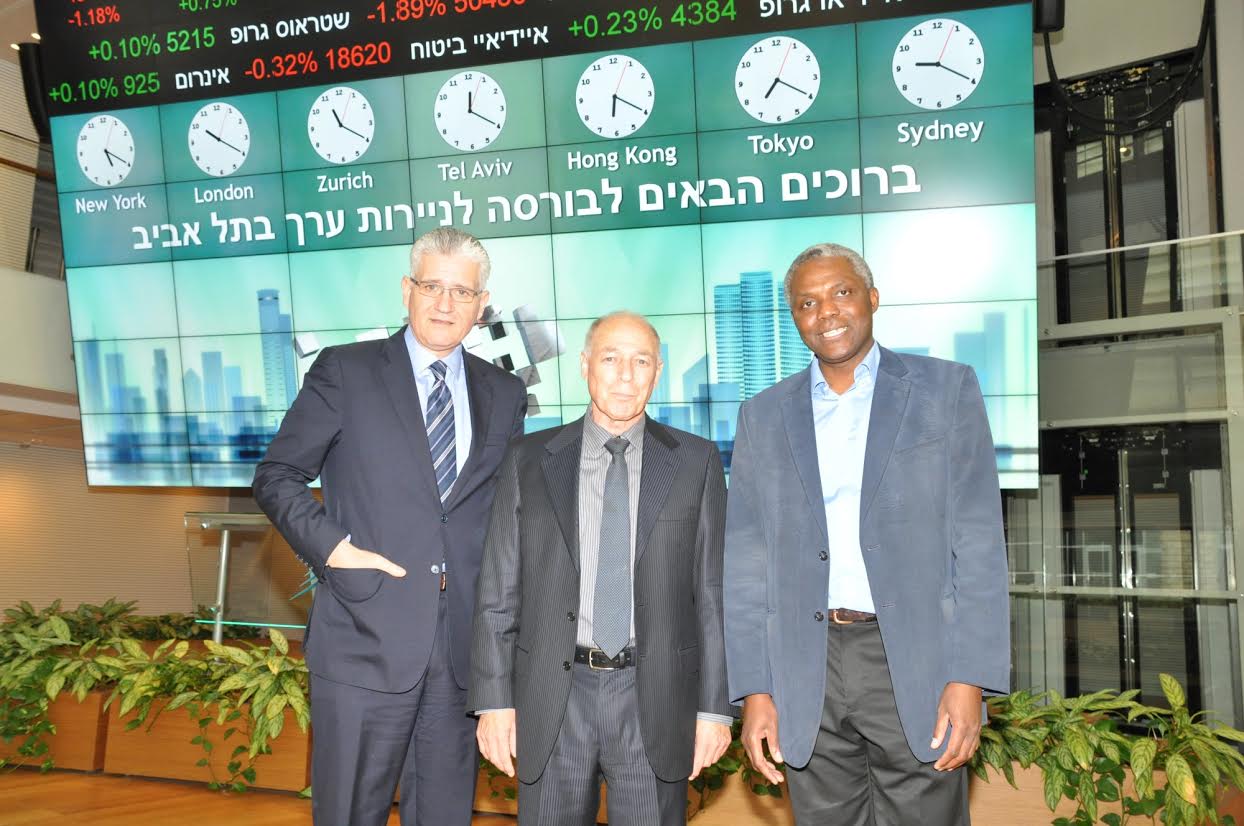 The Africa You Didn't Know.
Africa is a giant continent with no less than 54 independent nations, yet many people consider "Africa" as a single unit. Nothing could be further from the truth, as Dr. Ayo Salami explained to his audience on Sunday, at a private meeting held at the Tel Aviv Stock Exchange for investors, accountants and lawyers. Dr. Salami, a distinguished graduate of the London School of Economics represents the Duet Group which controls assets to the tune of about $5 billion. He came to Tel Aviv for one day, specifically to deliver his lecture.
The event was hosted by the Israel-Africa Chamber of Commerce and the Tel Aviv Stock Exchange. The President of the Chamber, Mr. Eli Avidar introduced the speaker and welcomed the guests.
Dr. Salami gave a broad overview of the "dark Continent", surprising the guests with many startling statistics, including the fact that the world's fastest growing and most consistently successful economy over the past years is not China, not India, but Botswana.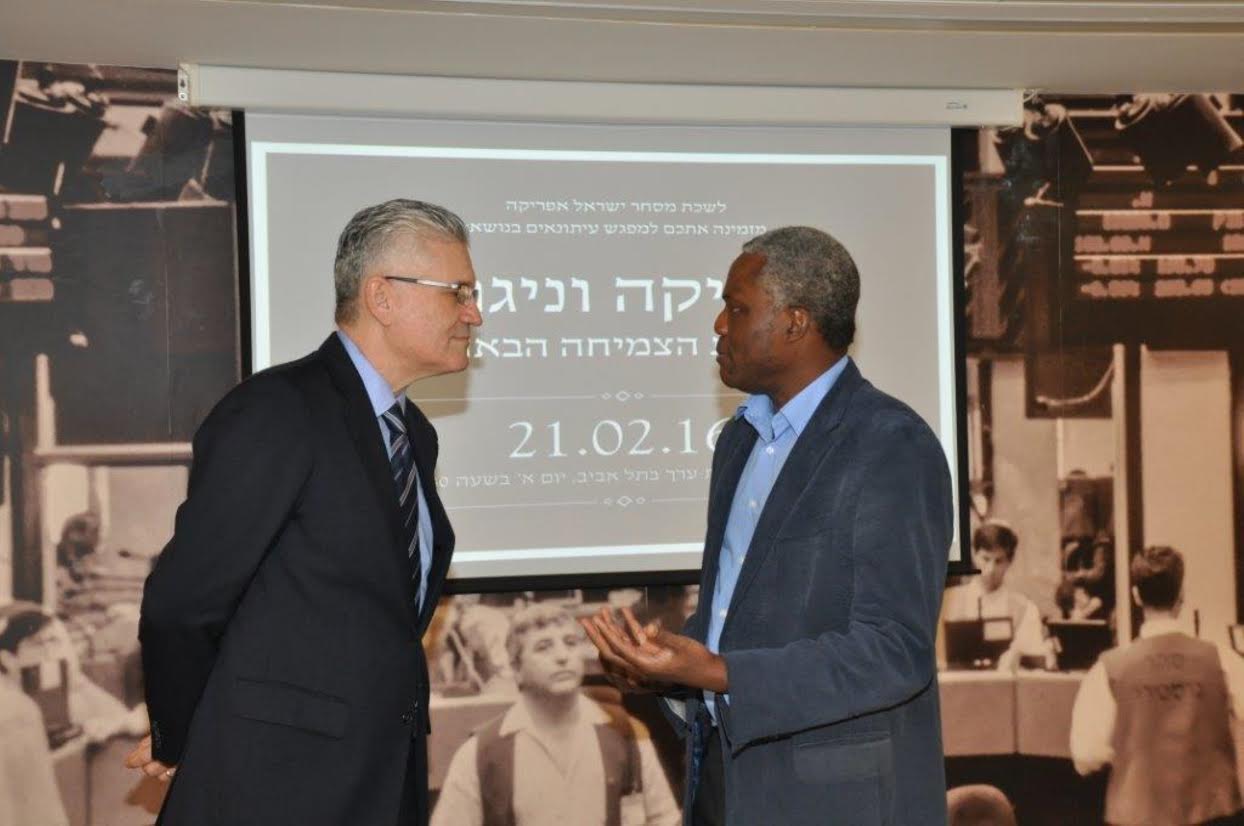 Over 1 billion people live in Africa, speaking over 500 languages in the 54 countries. There are many anomalies, such as that the most successful country – Botswana – borders one of the worst failed states – Zimbabwe.
In his fascinating presentation, Dr. Salami focused on Nigeria, a powerhouse by any standards. He touched briefly on what he termed "lies by omission" by the media: leaving out facts that should be part of all responsible reporting, thus misleading the public who might otherwise have a much better-informed view of Africa. No one left without new insights into Africa, its economy and the startling investment opportunities in so many countries there.
Africa – it's not what you thought.
Photo Kobi Fuks