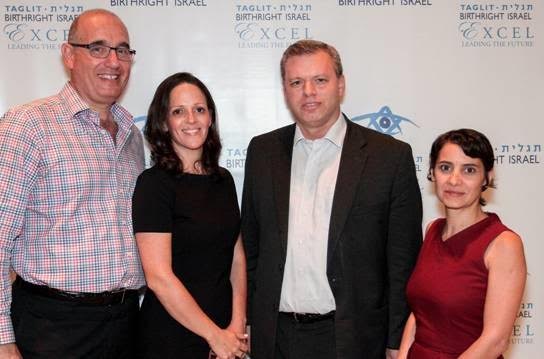 Young Jewish Business Leaders from America Complete Two Month Internship in Israel
Birthright Israel's young business leadership program completes its sixth cycle:
60 students from the U.S., Mexico and Canada concluded a two-month internship at leading companies in Israel through the Birthright Israel Excel Fellowship Program
Last Night, Wednesday, 03/08/16, an event held at the Peres Peace Center marked the end of the sixth year of the Birthright Israel Excel Fellowship Program. "The Jewish world's business leadership community built in recent years by Birthright Israel is a project of significant importance, bearing many fruits to be harvested in years to come. Through the program, Jewish students receive an unparalleled opportunity to get to know the country and intern in its leading companies. We have already witnessed the cultivation of strong ties between future business leaders of the American Jewish community and Israel's business sector. These bonds result in far reaching and extensive international collaborations" said Gidi Mark International CEO of Birthright Israel. The event, was attended by prominent individuals such as Eli Groner, Prime Minister Netanyahu's Director-General, Mr. Yoram Tietz, Chairman of Birthright Israel Excel Program and Managing Partner of EY Israeland Israeli business leaders.
This year, Excel welcomed 60 students from 29 top universities in the U.S., Mexico and Canada carefully chosen by Birthright Israel out of thousands of candidates. During their stay, students of Excel, benefited from meetings with Israeli leaders in various fields, went on tours and attended workshops as well as professional seminars with customized business mentoring that helped establish a deep understanding of Israel's business world. The Students interned with 42 leading Israeli business companies primarily in the fields of finance, consulting and technology. Executives of leading Israeli companies who participated in the program in 2016 include: Yoram Tietz- EY Israel, Roi Ben-Yamini – LR group, Adi Sofer Teeni- General Manager Facebook, Jonny Saacks- Genesis Partners, Mody Rosen- Magma and others. Three companies of particular interest this year belong to Excel Israeli alumni: Aviel Siman- Tov from Fairfly, Erez Naaman from Scopio and Dean Sysman from Cymettria. Upon return to the United States Mexico and Canada, the students will join the Birthright Israel Excel alumni community, where they will continue developing their networks.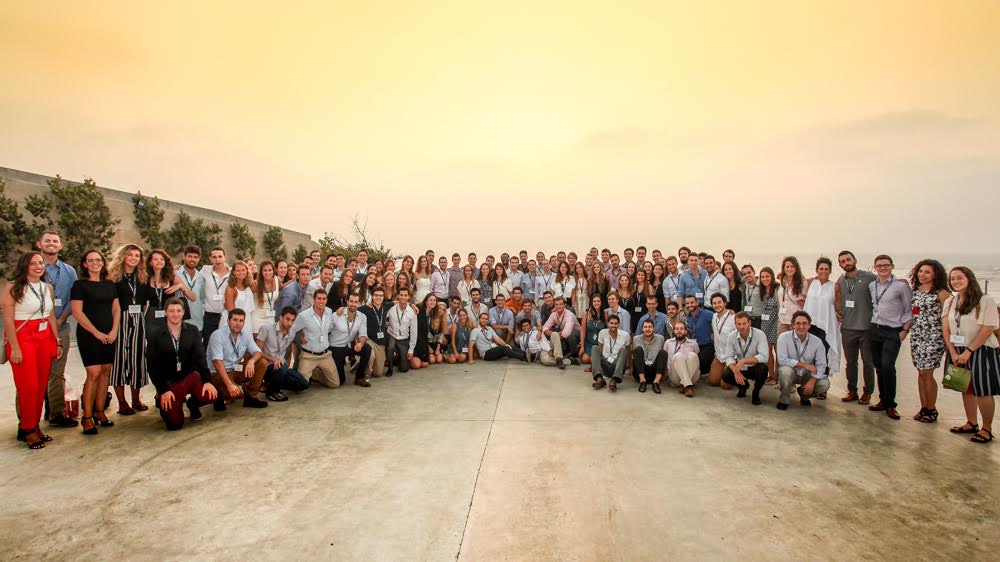 This year, the Birthright Israel Excel program expanded its activity and launched "Excel Ventures", an innovative, first of its kind, global Initiative, in which 10 American entrepreneur students from leading universities in the US and 8 Israelis, who are graduates of elite technology units of the IDF took part in a technology start-up training boot camp. During the 10-week intensive program, participants spent their time in the startup scene of Tel Aviv, and became partners in the initial development stages of their very own Start-Up. Ventures, served as an accelerator for the young ambitious entrepreneurs: they went through all the critical stages of bringing an idea to life, putting a team together, finding investors and carrying out a reality-changing new concept.
Birthright co-founders and philanthropists Michael and Judy Steinhardt and Lynn Schusterman, created Birthright Israel Excel six years ago with the aim of developing a cadre of future Jewish leaders, and empower them in the world of business, technology, and social entrepreneurship. The ultimate goal is to strengthen the Excel Fellows' connection and commitment to the Jewish people and the State of Israel, and to foster the development of a collaboration between international and Israeli companies. The program is supported by the Steinhardt Family Foundation, The Lynn and Charles Schusterman family foundation, and the Paul E. Singer Foundation.
About Birthright Israel
Birthright Israel connects young Jews to the State of Israel as well as to their Jewish identity through a free ten-day educational tour of the country. Over the past 16 years, Birthright Israel has opened the eyes of hundreds of thousands of trip participants to the people and the land of Israel. The trip aims to build an understanding, friendship, and lasting bond with the land and people of Israel and to reinforce the solidarity of the Jewish people worldwide. This allows for the creation of new friendships between participants and Israelis as well as deepens their understanding of the country and the Jewish religion and connects participants to their Jewish heritage. Birthright Israel is considered the most successful and largest Zionist project in the Jewish world.
Birthright Israel has a unique, historical and innovative partnership between the Government of Israel, thousands of individual donors and private philanthropists, and Jewish communities around the world through the Jewish Federations of North America, Keren Hayesod and the Jewish Agency for Israel.
The gift of a trip to Israel started with philanthropists Charles Bronfman and Michael Steinhardt. Each year, individuals from across the world donate to Birthright Israel with the shared belief that it is the birthright of all young Jews to be able to visit their ancestral homeland.
Since its inception in 1999, over 500,000 Jews from over 66 countries have participated in the free 10-day educational tour of Israel. Of these over 80,000 young Israeli soldiers (from prestigious units of the IDF) and students have joined various groups on their tours.
Over the years, several studies have been conducted at Brandies University, located in the USA, demonstrating the lasting effect on Diaspora Jews when focusing on their Jewish identity, their connection to Israel and their ability to promote the country.
Visit www.BirthrightIsrael.com.
Pictures
1. Guests: Mr. Yoram Tietz, Chairman of Birthright Israel Excel Program and Managing Partner of EY Israel,Ifat Bechor, Executive Director, Birthright Israel Excel Eli Groner, Prime Minister Netanyahu's Director-General and Inbal Arieli VP Strategic Partnerships, Start-Up Nation Central.

2. The participants
Photos by Avishai Finkelstein