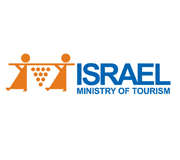 Tourism Minister Yariv Levin: "As part of the changes that we are spearheading in the Tourism Ministry and the move to more digital and interactive marketing, we initiated the Hackathon to develop tourism apps based on databases developed in the ministry. I call on entrepreneurs with the start-up spirit to participate in this competition and, beyond the personal experience, to contribute to the important goal of promoting incoming tourism to Israel. I am sure that, thanks to the participants' creativity and innovation, we will achieve amazing results and useful apps that will improve the tourist experience in Israel."
Jerusalem, August 15, 2016- Following the success of the first Hackathon that took place during IMTM last February, the Tourism Ministry will hold a second competition to develop tourism apps (Hackathon), based on Tourism Ministry databases open to the public. The climax of the Hackathon will take place within the framework of the Innovation Conference at the International Mediterranean Tourist Market (IMTM ) that will take place February 7-8, 2017 in the Tel Aviv Fairgrounds, when the 10 leading groups will present their apps, with prizes being awarded to the three finalists. Cnature , an app to identify flora and fauna, won the 2016 Hackathon,.
Within the framework of the initiative, the Tourism Ministry is publishing a wide-ranging database that includes all the information that a tourist needs in order to plan a visit to Israel, including hotels, B&Bs, trails, tour guides etc. The database, first launched in Hebrew and English, will be translated into other languages.
The Tourism Ministry is of the opinion that, in order to create varied tourism apps that will allow a strong digital presence for the State of Israel in this area, there is a need for a wide-ranging, quality, updated and multi-lingual database. As these activities are challenging and complex to implement for small companies or app developers, it was decided that the ministry would make these tools available for the public.
The databases will be published at http://data.gov.iland interested parties who would like to develop apps can focus on their relative advantage in developing digital innovation in tourism.
Leading people in the tourism industry in Israel and worldwide will serve as judges in the competition, alongside Tourism Ministry Director-General Amir Halevi. Tourism Minister Yariv Levin will present the prize to the winning team.
Head of the Information Systems, Digital and New Media Division, Dr. Noam Kuriat: "The 2017 Hackathon gets under way. This year, apart from the fact that we are launching a rich database with over 20,000 items of information all open to the public, the competition format has changed to allow app developers to bring innovative ideas and products that will transform the Israeli tourism world. We call upon everyone who is passionate about technology and innovation to register for the competition and create a new reality for tourism in Israel."
Registration is open through to September 17, 2016: https://survey.gov.il/he/node/669
More information (in Hebrew) https://www.gov.il/he/Departments/Topics/hackathon_2017