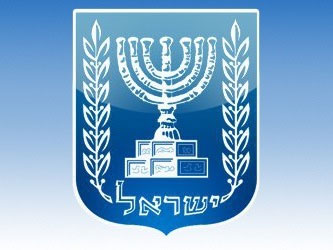 FOURTH AGRIVEST CONFERENCE SHOWCASES ISRAELI AGTECH SECTOR TO INTERNATIONAL INVESTORS AND INDUSTRY LEADERS
AgriVest 2016, an initiative of Trendlines Agtech, GreenSoil Investments and Israel's Ministry of Economy, to be held at Weizmann Institute of Science on 27th September 2016
Misgav, Israel – 6 September 2016 – The fourth international AgriVest Conference will take place on 27 September at the Wix Auditorium at the Weizmann Institute of Science. Conference organizers are Trendlines Agtech, an incubator of The Trendlines Group, Invest in Israel, the investment promotion center at the Israeli Ministry of Economy, and GreenSoil Investments, an Israeli VC focused on agro & food tech investments.
More than 450 attendees are expected to attend this year's conference. AgriVest serves to showcase the Israeli agtech ecosystem and provides a forum for international investors, leading global industry executives, and government officials to discuss issues pertinent to the sector: The entire food chain – from field to plate - requires disruption to meet food security challenges and provide enough food to feed the world's future population while maintaining sustainable and ecologically responsible methods. In recent years, innovations and technological solutions in agtech have captured the attention of investors.
"In 2012, Trendlines Agtech together with Israel's Economy Ministry, launched AgriVest, the first and only Israeli conference in the agtech industry. From its modest beginning, the conference resonated with the global community to become one of the leading conferences in the sector. This year's AgriVest promises to be the biggest event yet for two reasons: the enormous 'growth' of interest in the sector and the recognition of the investment opportunity it presents," remarks CEO Trendlines Agtech, Nitza Kardish, Ph.D.
"We are thrilled to co-host this event and welcome hundreds of entrepreneurs and co-investors. Agtech is gathering more and more interest worldwide and Israel is one of the most exciting ecosystems within the sector", says Gideon Soesman,Co-Founder and Managing Partner of GreenSoil Investments, Israel's largest agro & food tech VC.
The conference includes an array of distinguished speakers and guests: Adrian Percy, Head of CropScience R&D at Bayer, will make the keynote address. Two professional panels will feature international and local agtech opinion leaders.
An AgriVest highlight is the start-up competition. Twelve selected Israeli companies (of over 40 that applied) pitch their technology to the audience and a panel of judges. The winning companies will receive a prize.
Oded Distel, Director of Israel NewTech at the Israeli Ministry of Economy, comments, "The growing needs in our global food supply to guarantee food security, along with the great challenges of creating sustainable agriculture which does not harm the environment, are fertile ground for development and innovation in the fields of agro-technology. At this conference, we bring together leading Israeli hi-tech with agricultural leaders to create a winning combination of innovative developments and agricultural technologies, becoming more and more relevant to developed and developing countries alike."
The presenting companies at this year's conference: AseptoRay, ATPLabs, Enzootic Holdings, Farm Dog, FFMH Tech, FieldIn, InPlant Technologies, NeoTop Water Systems, NRGene, Tevatronic, UniVerve, ViAqua Therapeutics.
The start-ups were selected by an independent committee headed by Chief Scientist at the Ministry of Agriculture, Professor Avi Perl.
Previous AgriVest conferences have been a stellar platform to highlight Israeli agtech companies to businesspeople, scientists, and key ag investors from Israel and abroad. Eran Baniel, CEO of DouxMatok, the winning company of the AgriVest 2015, remarked: "DouxMatok has recently made a real breakthrough to a large extent thanks to the extraordinary impetus received from the 2015 AgriVest conference. Although I have been invited to present at many conferences since, AgriVest was and remains the most significant for my Company."
About AgriVest 2016
AgriVest is organized by Trendlines Agtech, an incubator of The Trendlines Group; Invest in Israel, the investment promotion center at the Israeli Ministry of Economy; and GreenSoil Investments, an Israeli VC focused on agro & food tech investments.
Organizing partners for AgriVest 2016 are IATI, The Israel Export Institute, Israel NewTech, Start-Up Nation Central, and The Israel Innovation Authority.
Sponsors of AgriVest 2016 are Greenberg Traurig LLP, Freshfields Bruckhaus Deringer LLP, Bayer, Evogene, Shibolet &Co., Ernst & Young Israel, Tong Fang Smart City, Stockton Group, Impact Investing Israel, SOSA, Finistere Ventures, Robert Bosch Venture Capital Gmbh, BASF, Linn Grove Growth Funds, Rootility, Gefen Capital, BioSTL, Technion Technology Transfer.
Media partners are AgFunder and GoforIsrael.