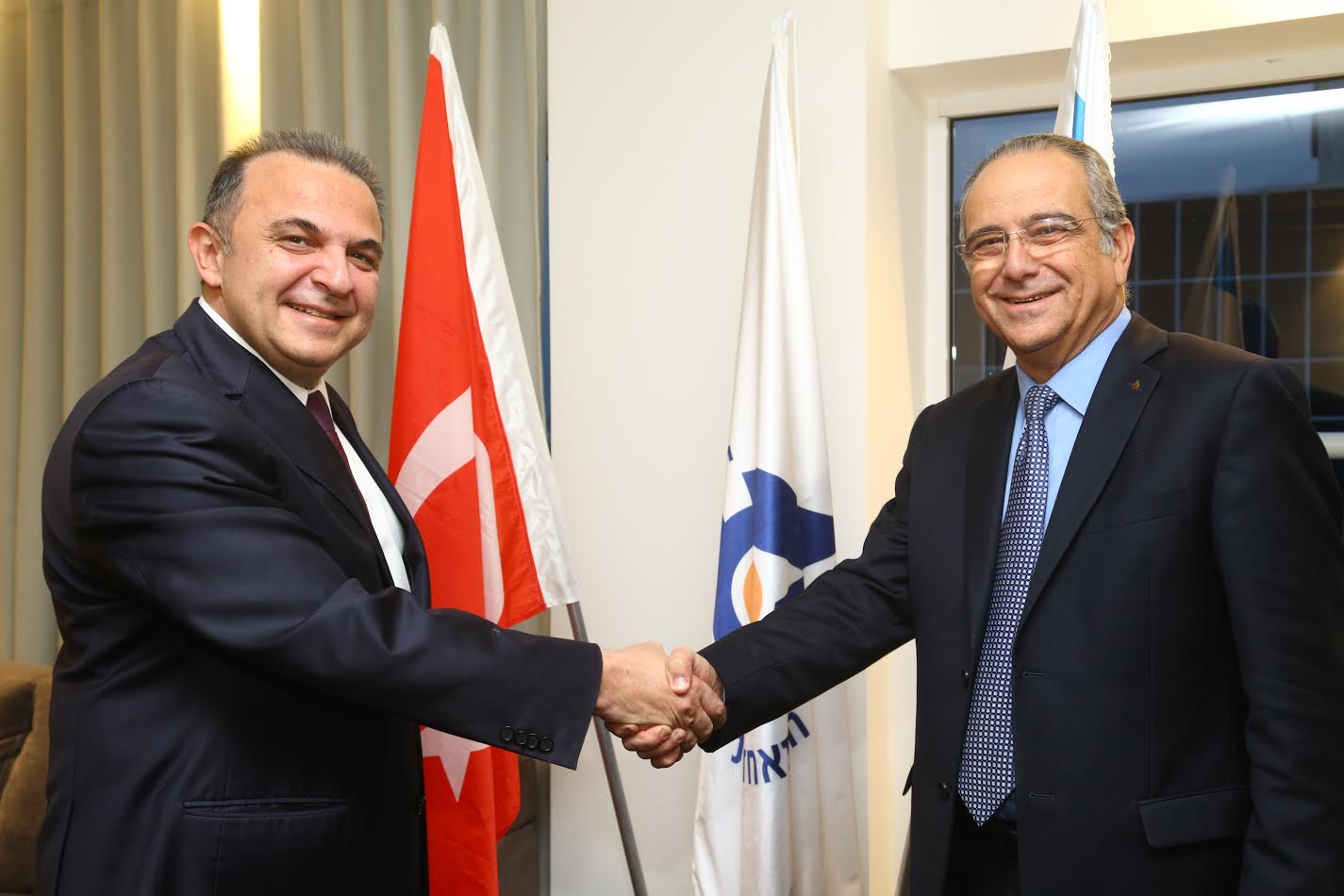 A joyous evening of commerce, cooperation and diplomacy
The President of the Manufacturers' Association of Israel meets with the new Turkish Ambassador to Israel to strengthen commercial ties between the two nations
The President of the Manufacturers Association, and Honorary Consul of Turkey, Shraga Barosh, held a reception on Wednesday evening, February 22, for the incoming Turkish Ambassador, Mustafa Kemal Okem, in the Association's elegant lounge, in the company of senior business figures and leading manufacturers.
The goal of the meeting was to recalibrate and strengthen economic and business ties between Israel and Turkey, in light of their fully restored diplomacy relations, highlighted by the recent exchange of ambassadors.
The President of the Association, Mr. Shraga Barosh, gave his greetings and blessings to the Turkish Ambassadors, and expressed his hope that economic cooperation between the two countries, which has flourished through both difficult and prosperous periods, will continue to grow.
Mr. Barosh said: "The commercial relations with Turkey are very important to us. The trade potential and economic cooperation with Turkey has yet to reach its full potential, and there is no doubt that we can look forward to a strengthening, diversification and deepening of economic ties."
Despite political difficulties between Israel and Turkey in recent years, the economic ties continued unabated. Israel and Turkey enjoy a free trade agreement, and over the last year, Israeli-Turkish trade exceeded 4 billion dollars.
In 2016, Israeli exports reached 1.26 billion dollars, a 25% drop from 2015 figures. Israeli exports primarily consisted of chemical products (75%), plastic and rubber (8%), and machines and electronics (6%).
Turkish exports to Israel reached 2.6 billion dollars, a rise of 6.5% from 2015. The Turkish products included primarily cars and transportation equipment (18.5%), metals (16%), and machines and electronics (13%).
Photo credit: Asaf Shiloh—Israel Sun
Steven Aiello is the founder and Director of the Debate for Peace MUN program
https://debateforpeace.wordpress.com/about/