Diplomacy.co.il is proud to announce, in association with the Spanish Embassy in Tel Aviv and the Chamber of Commerce of Barcelona, the official visit of some of Spain's newest, inovative and most promising companies.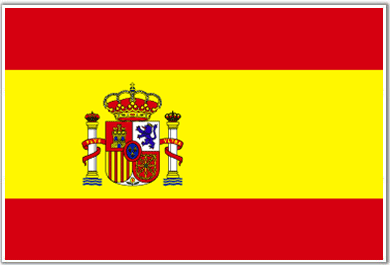 The delegation which will be visiting Israel on November 16th and 17th 2010 will be lead by the Chamber of Commerce of Barcelona, and is geared towards importers, distributors and representatives within the Israeli market.
CHAMBER OF COMMERCE OF BARCELONA
ISRAEL: NOVEMBER 16TH AND 17TH 2010
1.- ESBELT, S.A.
Website: www.esbelt.com/index.php?IDM=EN
Activity: Belts and buckets for conveyor belt elevators, accessories, etc.
2.- FLOWLAB PROYECTOS DE INNOVACION, S.L.
Activity: E-Health solutions, Insurance and Pharma companies, home monitoring service, adherence solutions for chronic diseases and advisory and consulting for new E-Health services development.
3.- FMC FORET, S.A.
Website: www.fmcforet.com/Home/tabid/1805/language/en-GB/Default.aspx
Activity: Strengthener product for agriculture that increases crop production, improves the efficient use of water while protecting against harmful insects and fungal diseases. Binder for clay soils.
4.- MAQUINARIA DE ENVASE Y EMBALAJE, S.A.
Website: www.envasadoras-paris.com/INDEX_i.htm
Activity: Packing, filing, capping and labeling equipment for liquids without gas. Packing equipment in small doses for powder, liquid or dense products.
5 - MAXCHIEF EUROPE, S.L.
Activity: Plastic and metal furniture.
Add a comment