As has been customary for many years thus far, the largest Israeli business convention was once again inaugurated and sponsored by Globes.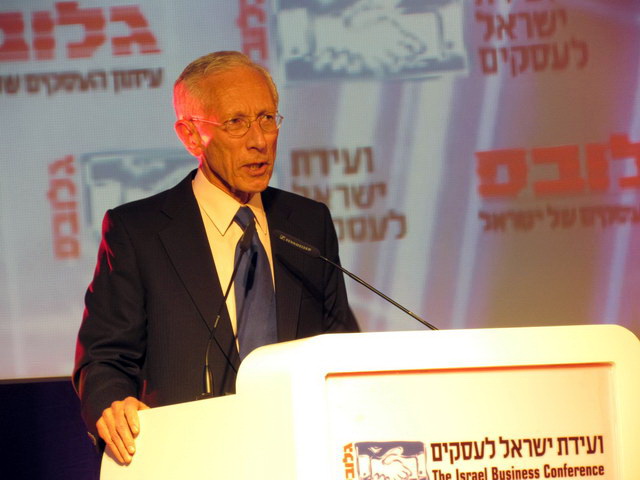 The event played host to the most recognized and intriguing people in the Israeli financial and political world as they embark upon dealing with the issues that will design the forecasted outlook of the state and the economy over the next year.

It was thus no surprise that President of Bank of Israel, Prof. Stanley Fischer, was named 'Person of the Year' by Globes. Fisher has been praised worldwide for his headstrong economic policies and how those policies have helped Israeli prosper and stay afloat during the world's far reaching economic downturn.


Fischer showed his gratitude for the honor by thanking those in attendance.

"When we at the Bank of Israel come to make a decision on interests and interventions, we sit down in the office and we decide; it's that simple," explained Fisher. "

"One time, I gave a lecture at a school in Modiin, and the teacher asked me how I come to make decisions on interest rates. Well, without the extraordinary team that we have in the Bank of Israel - directors and employees - we could not have done what we did. It looks simple but it is not. They did it without hesitation and with great success and that is why the world of finance should congratulate these professionals," he continued.


Fischer did not hesitate in praising the Israeli Economy.

"We can press all the buttons we want, but if there is no economy that responds correspondingly, it will have no significant influence. For example, the low interests in the USA do not influence the mortgage loans, given that there are serious problems in this sector and that the banks are not willing to allow them.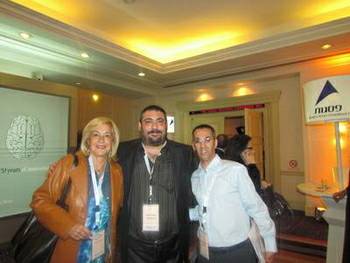 We reduced the interest rates and attained a healthy financial system. That is why the banks responded immediately. Our ability to influence the economy is due to the fact that for many years there were people that worked to strengthen it. This started with the stabilization program of banks in 1985. The past representatives of the Bank of Israel and the ministries of Treasury and Employment also contributed significantly to our current, favorable situation.

In the times of the debt crisis in Europe and the United States, it is not shocking by any means that both are suffering the greatest financial disparity in the last hundred years."

Fischer emphasized the importance of a stable economic model.

"If we are to learn anything from this crisis, it is that without a strong and healthy financial system, the economy can collapse," declared Fischer.

Look at Ireland: they did everything correctly except for one thing, they weren't cautious in the financial sector. The revenue agents allowed for the banks to grow at 700% of the gross domestic product (GDP).


If the State needs to save a banking system whose substance is seven times greater than the economy, there is a problem. The fact that our financial sector is relatively conservative and that we have very strict control over the financial system are reasons why we [the majority of countries] are in the current situation; the biggest crisis since the 1930's."

In this light, Fischer shared with those present, the moment in which he was asked to be the President of the Bank of Israel


"It was at the end of 2004 when my wife and I were on vacation and Bibi [PM Netanyahu] spoke with us. He tried to convince me to accept his offer. It was his own proposition, after Prime Minister Ariel Sharon's previous offer. Now, I can tell them both, that I am grateful for having been granted the opportunity to conduct something I always wanted to - to contribute in some way or another to the success of the Israeli economy.

In his praises and thanks, Fischer referred to the issues that require attention in Israel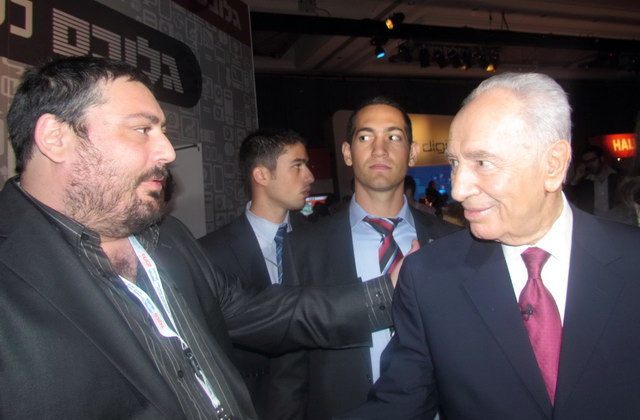 "We have very serious problems such as poverty, infrastructures, peace...we are very good at dealing with the immediate issues but less so with the long term challenges. We must make a change. Five and a half years ago, I said that the Israeli economy was strong and very flexible. Many people approached me and told me I was too optimistic. I believe that if one does not listen to the all the scandals concerning the economy and if we look at what we achieve despite the challenges and wars; we have reasons to feel proud of ourselves.

But like everything in life, we must avoid indulgence. We are good for now, but these circumstances can change quickly and there still remains a lot to be done.''



Photos Silvia Golan


Add a comment