On Thursday, January 10th, the "Chen" Young Ambassadors School of Petah Tiqva hosted TiqvaMUN 2019, the largest Model UN conference ever held in Petah Tiqva. In total, 200 students from more than 20 schools and cities around Israel joined the conference themed "Human Rights". The conference was hosted at the Ahad Ha'am Junior High school in Petah Tiqva.
Students competed in 5 committees, addressing protection of journalists, racism and xenophobia, children in armed conflicts, Kashmir, and child soldiers. Students came from schools all over the country: Sakhnin, Akko, Arabba and Iksal, Nazareth, Even Yehuda, Haifa, Jerusalem, Modi'in, Mazkeret Batya, and many other towns and cities. From Petah Tiqva, schools from all over the city were represented, including the diplomatic classes run through the Young Ambassadors school at Ahad Ha'am six-year school, Ahad Ha'am Ramat Verber, and Ben Zvi junior high school.
Students were assigned countries and topics in advance, and researched to prepare their positions. During the conference, they gave speeches, debated, negotiated and tried to solve the pressing issues covered in their committees. Rachel Amrani, the director of the Young Ambassadors program, noted that all of this took place in English and the students represent their countries as diplomats in line with their country's policies in reality: "This process teaches multiculturalism and international relations. This is just one example of the important work we do at the Young Ambassadors to promote the leaders of the future."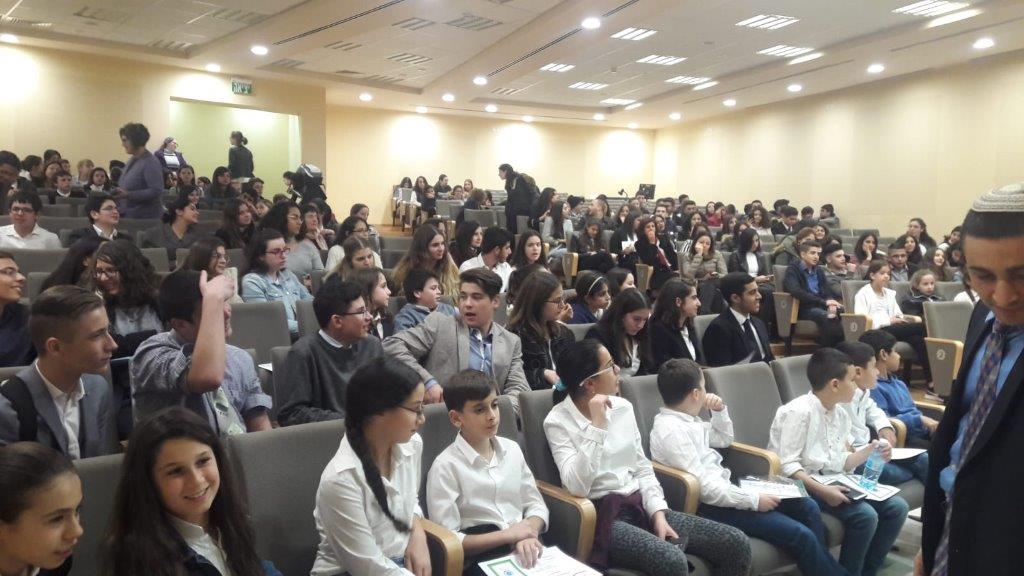 Following the conference, there was the awards ceremony, during which the top performing delegates in each committee were called up to receive certificates. This recognized their hard work and success in the conference, but each delegate also received a certificate of participation acknowledging their impressive work.
What is especially unique about this conference is that it also incorporated 4th-6th graders, the youngest MUN students in the country, who are trained through the Young Ambassadors school programs in their elementary schools. They discussed the topic of child soldiers, and eventually reached a resolution which passed unanimously. Mrs. Amrani told Diplomacy that "we are very pleased to see these young students joining and integrating into the national MUN framework, as they too represent the brightest future leaders. It's never too early to start with MUN, and with leadership training in general! TiqvaMUN is just the beginning of a long term vision for MUN success."
Yonatan Avidor, a participant from Herzliya as part of the Debate for Peace delegation, said that he believes that MUN gives students "so much‏: Debate skills, understanding the world, English, understanding people in depth, group work" and more. Moad Shadafni from Iksal village added that participating has given him "self-confidence that I didn't have before, as well as maintaining a close connection with my friends since we have the same interests."
Photos by Young Ambassadors School
Steven Aiello
Founder--DebateforPeace